Project Details
An app that auto toggles wifi and cell radio for maximum battery life
While I was searching for a new project I saw RadioControl and afer a preview I thought it is a usefull project and dedided to translate it.
Links related to the translation
Source Language
The source language of the project is English.
Translated Language
I have translated in Turkish and the project at 100%.
Number Of Words
Total number of words I have translated is 547
Number of words translated on this contribution: 547
Proofread Words
All of my translated words are proffreaded.
Before this part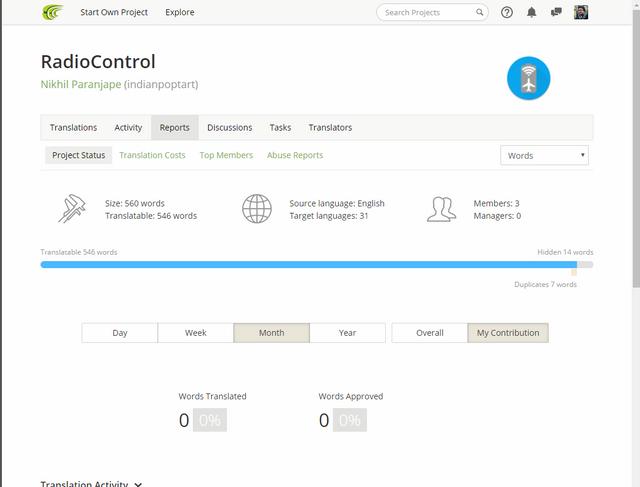 After this part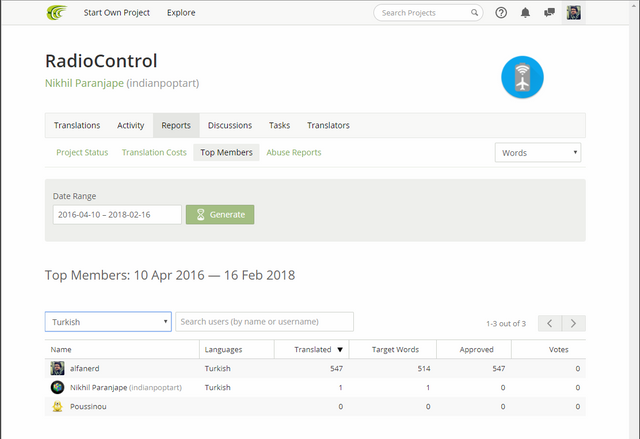 Here are some examplas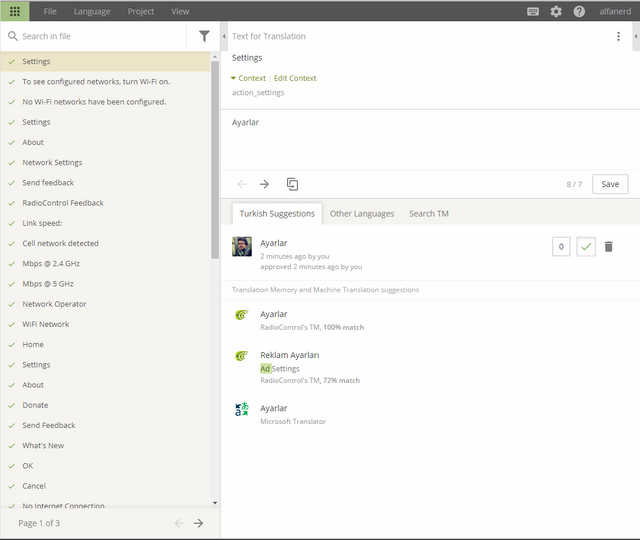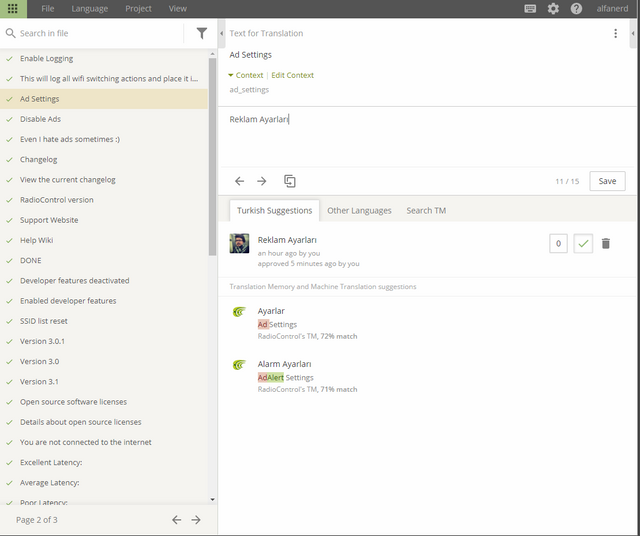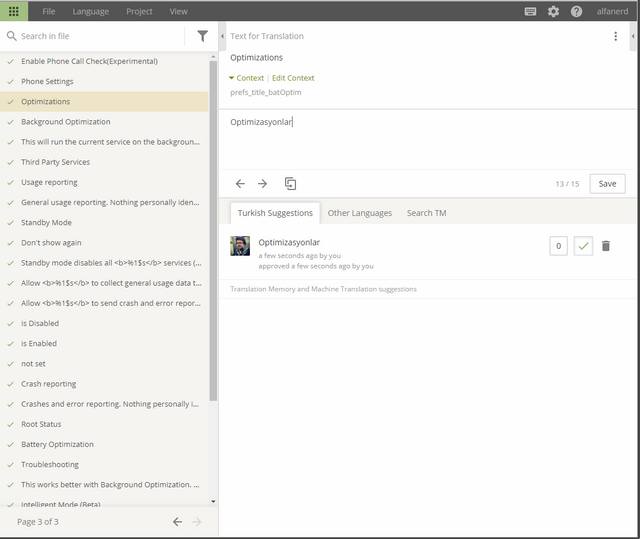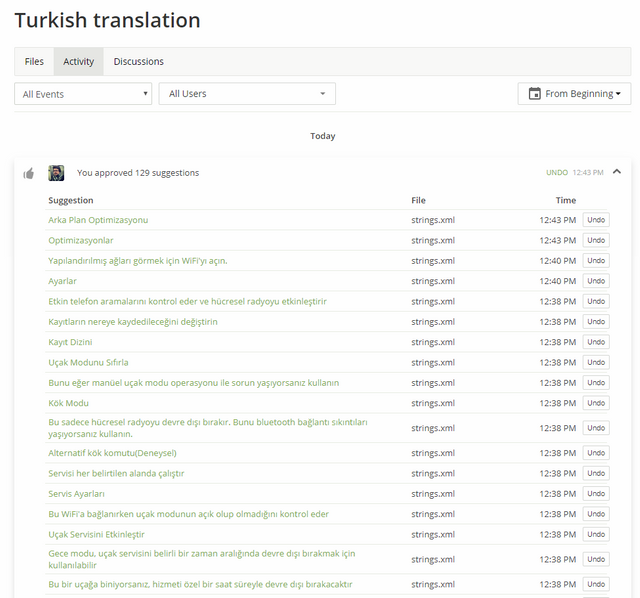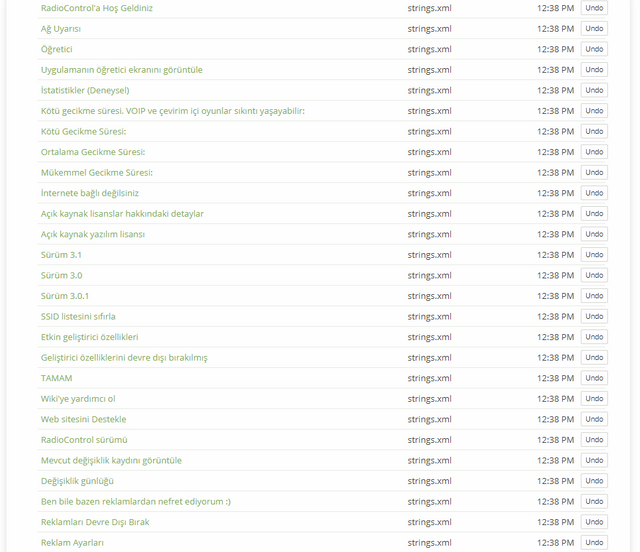 ---
Posted on Utopian.io - Rewarding Open Source Contributors
---