Project Details
Bloom makes it easy to create simple books and translate them into multiple languages. A web site for sharing literacy materials, especially templates for translation into minority languages
I continued to translate BloomLibarary and learned indeed it is a useful project. Everyone who have some time should help this project.
Links related to the translation
BloomLibrary @Github
BloomLibrary @Crowdin
Turkish translation's activity page
My Crowdin Profile
Source Language
The source language of the project is English.
Translated Language
I have translated in Turkish and the project at 88%.
Number Of Words
Total number of words I have translated is 2163.
Number of words translated on this contribution: 1056
Proofread Words
There isn't any proofread word yet.
Previous translation on the same project
**Number of words translated on the project before this report: 1107
Before this part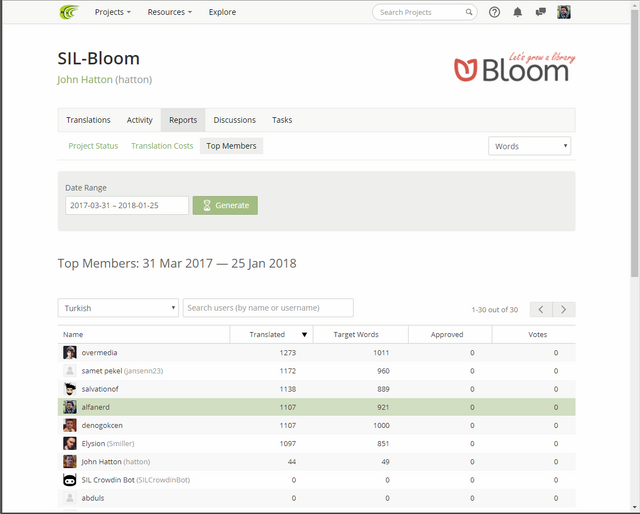 After this part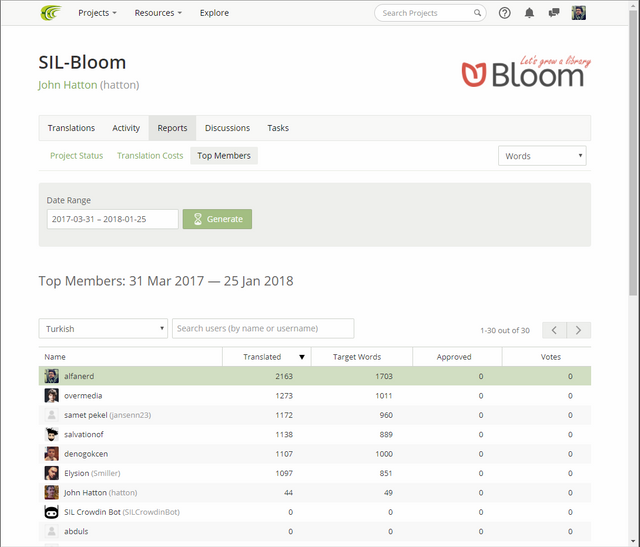 Here are some examplas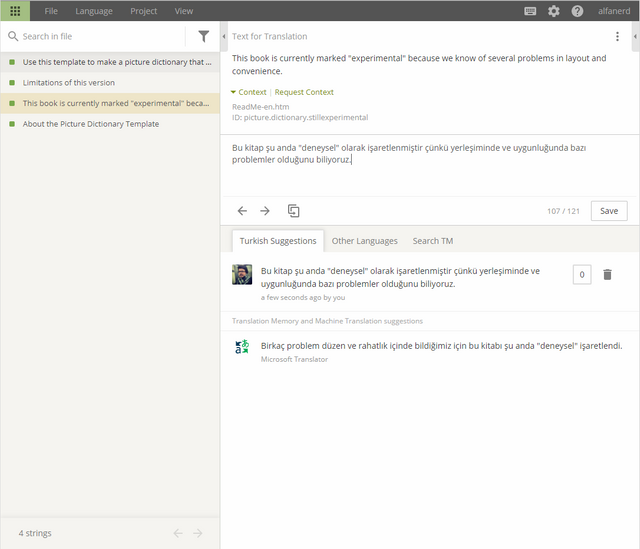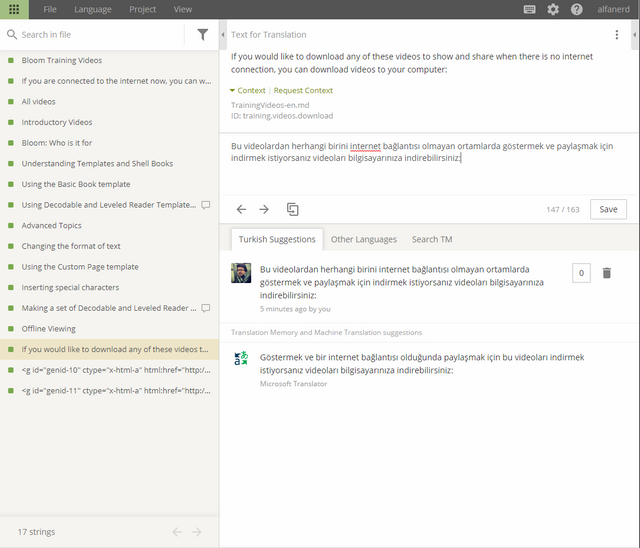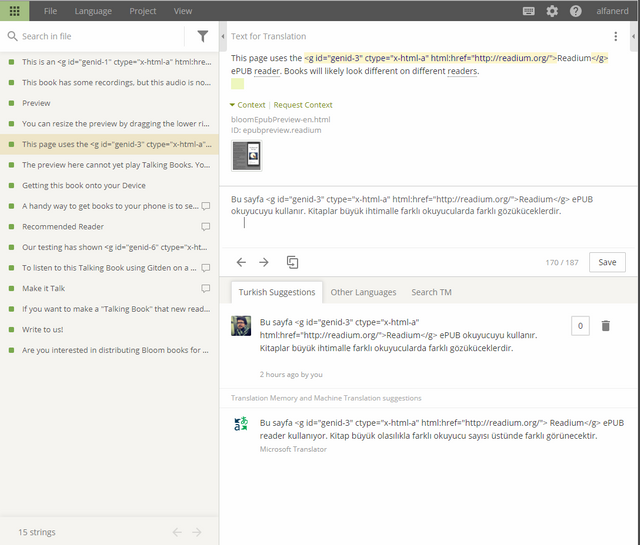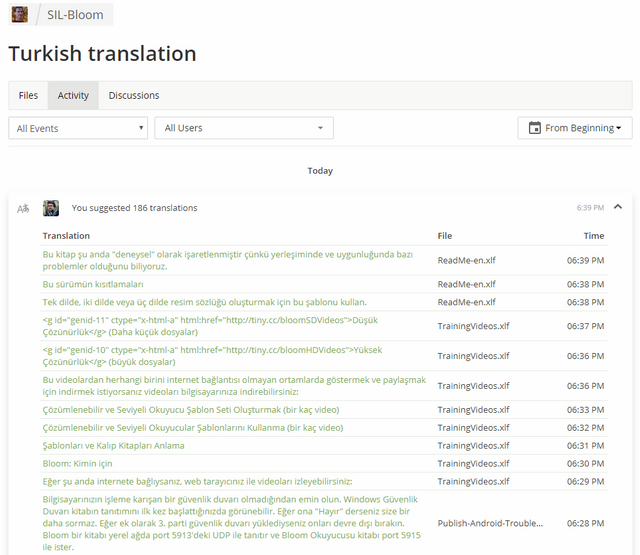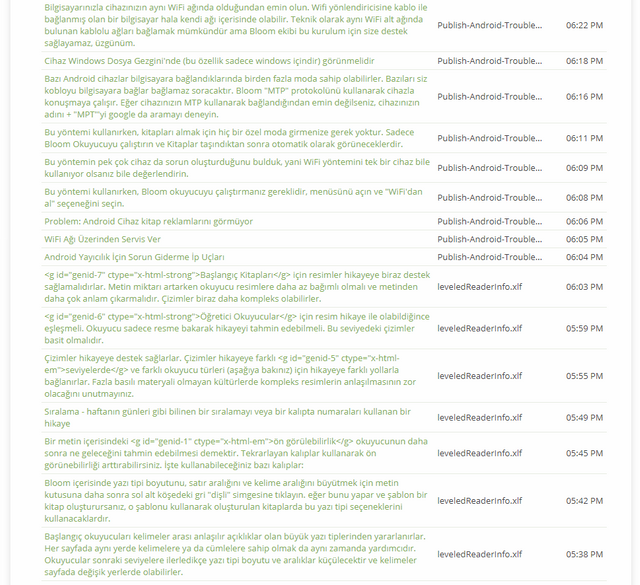 ---
Posted on Utopian.io - Rewarding Open Source Contributors
---