Project Details
The Curious Expedition is an open-source project that pursues the translation of the linguistic content of a graphic adventure video game. The game sets the players in the 19th century scenario and encourages them to become ones of the greatest adventurers of human history by daring them to explore gigantic uncharted territories full of danger and treasures and prove their bravery and ingenuity facing the unknown. This goes through a decision-making dynamic that makes the path and gaming experience of every player unique.
Ahead, there is the link of the game's webpage:
http://curious-expedition.com/


The translation collaborations for the project are currently available for 15 languages.
Links related to the translation
This translation was made through the project's Crowdin. You can see my personal activity on the platform here.
Source Language
English.
Translated Language
The translation was made to Spanish.
After my translation, there are none words to be translated from zero. However, the contributions have not been ultimately uploaded to the project's database and, as a designated proofreader (by the owners of the project), I'm collaborating through the review and improvement of the whole work. I'm reworking machine-translated submissions, manually, from scratch.
Number Of Words
Number of words translated on this contribution: 1127
Proofread permission on this project's Crowdin:
You can review my Crowdin profile here. I am authorized as a proofreader on this project ("The Curious Expedition" in the following screenshot):

Previous translations on the same project
I previously contributed on this project with six (6) translations.
Number of words I've translated on the project before this report: 8208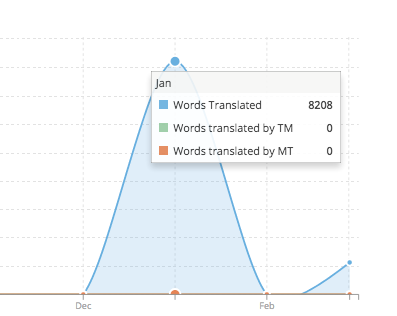 Here, you can see the total amount of words I've translated on this project, including this contribution (8208+1127=9335):


Contribution in the project made through Crowdin
This translation was made on March 4th of 2018, as the following screenshot pictures:

---
Posted on Utopian.io - Rewarding Open Source Contributors
---