THE PROBLEM
Recently I tried building a bot that will upvote only those that are following a particular trail. To do this, I had to copy the names of the followers one after the other which was a little strenuous. the essence of this suggestion is to provide an easy to copy method of the getting the list of a followers of a trail in a way suitable for analytic and programming needs.
Components
My suggestion is about getting list of names of followers of a curation trail as can be seen in this address. https://steemauto.com/dash.php?i=15&id=1&user=reachout
Proposal
My proposal is simple. I propose that Steemauto provides a CSV/JSON format of all trail followers to the trail creator such that the trail creator can simple copy the csv document or json document of his /her trail followers.
Mockups / Examples
The Present View of the Trail Followers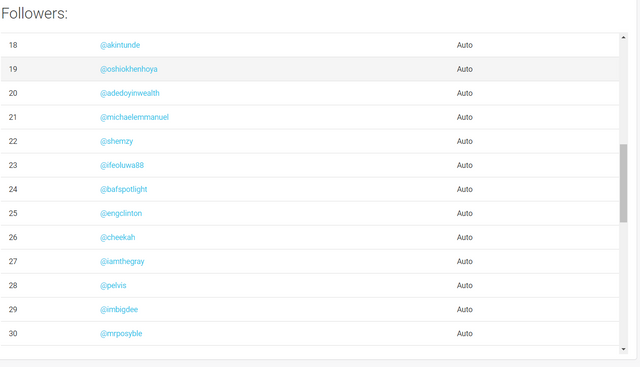 After the COPY button is added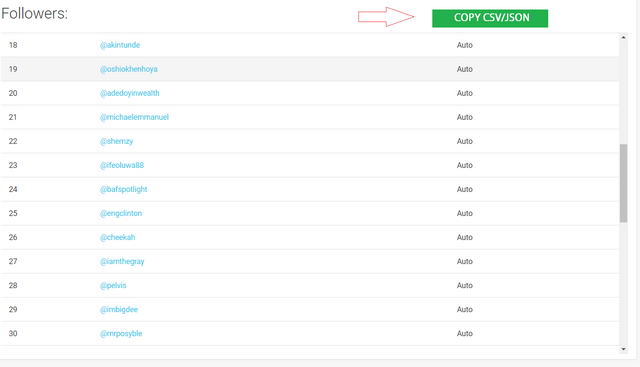 Then the Copy Button should lead here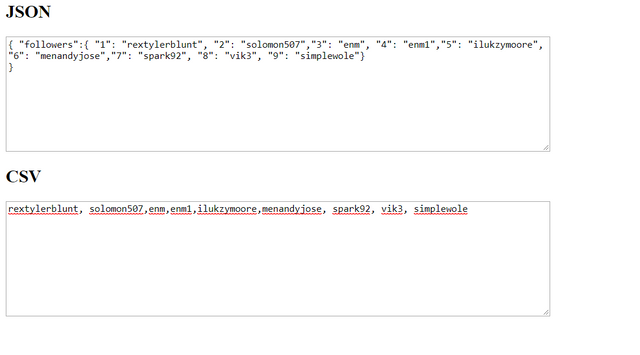 Benefits
If this can be done, it will allow curation trail owners use the JSON and CSV format fo their trail followers for data analysis and programming purposes. For instance, there are times when the followers of a curation trail need to be inputed into the algorythm of an upvote bot, having a JSON or CVS data of that makes things easier.
---
Posted on Utopian.io - Rewarding Open Source Contributors
---