ETHLend Lightning Fast Crypto Based Loan Platform
A guy sold his 10k Bitcoins just only for 2 pizza, Yup you heard it correct. it was a greatest mistake ever made by a person. all of us are witness of 2017 crypto growth when bitcoin set its all time high.   If the history repeat we are going to see next ATH sooner or latter .So selling your crypto at cheaper rate dosen't make any sense. Today I'm going to talk about a platform which gives us crypto loan means we can cashout our crypto without liquidating it. In this blog post I'm going to review ETHLend a crypto loan platform. So with out wasting more time let me start.
ETHLend is a decentralized financial platform built on the top of Ethereum blockchain allowing moneylenders and borrowers from all over the world  to create peer to peer lending agreements in a secure and transparent way using Blockchain Technology. Customers can get loan against their crypto holding which include ETH, BTC  and over 200 ERC20 tokens.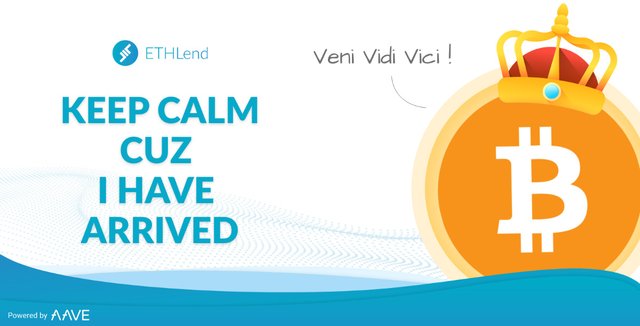 How Does it Work?
ETHLend works on Ethereum blockchain through smart contract where you can borrow or lend money against Cryptocurrency. If you want to borrow some money then you have to make request on ETHLend platform, lenders from all over the world can fund loan requests on that platform and provide the most competitive interest rate on your loan request.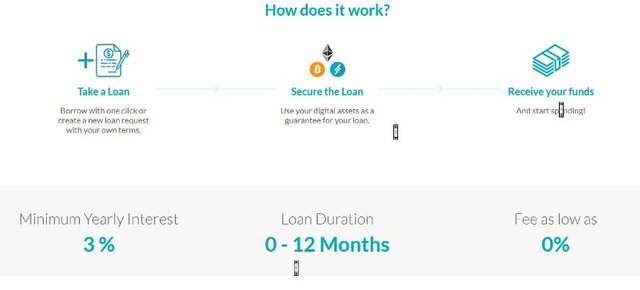 How To Get Started?
Use of this ETHLend is very easy you just have to follow some steps which are given below to start use of there platform. 
Step - 1
Go to https://ethlend.io/ you will see a window like this.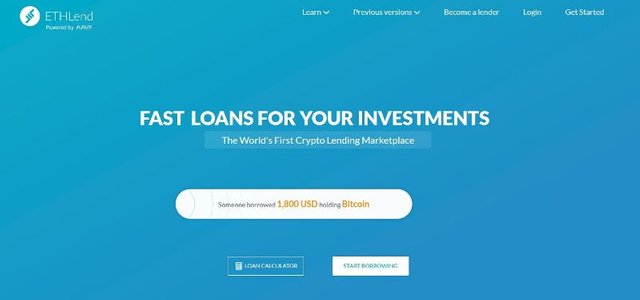 Step - 2
Click on get started button on top right corner you will be redirected to signup form like this.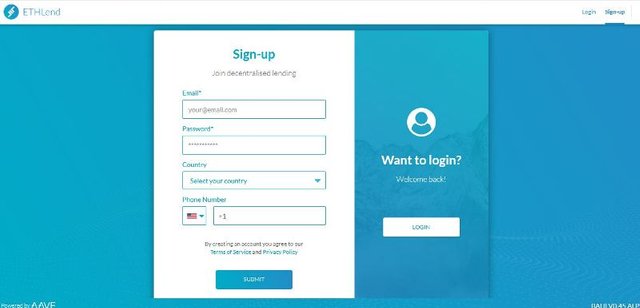 Fill all necessary  information and click on submit button.
Step - 3
Now you have to confirm your email address. open your email and click on the mail and get confirmed.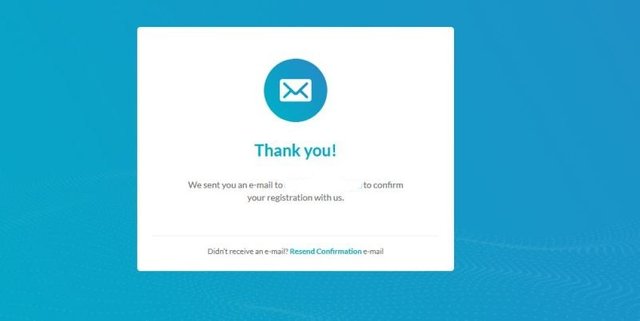 Step - 4
Now you have to create wallet to deposit your cryptocurrency on ETHlend platform the process is quit simple you will see a window like below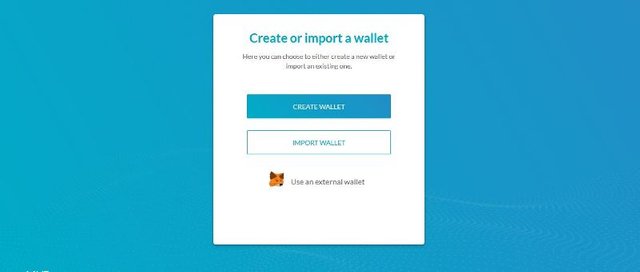 Click on create wallet.
Step - 5
Backup the security text in order to recover your wallet. (Caution: It is necessary to backup your securitykeys because nobody can recover your wallet file or password if it is lost.)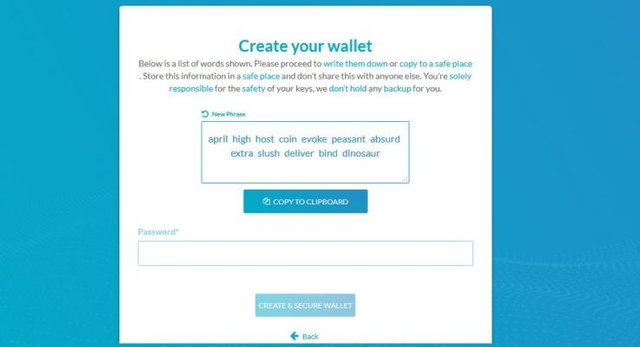 Step - 6
Set the password to unlock your wallet.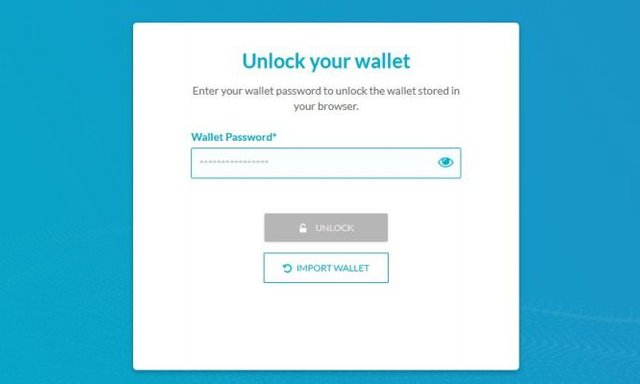 That's it you are all done now you can get loan in exchange of your crypto.
Why you have to use ETHLend (My Views)
The great thing is that ETHLend is a Decentralize Cryptocurrency Lending Platform Which gives us  a space where  we can get loan in the exchange of our cryptocurrency . We can get loan using various crypto holding. Here I'm mentioning some great feature  of ETHLend Why we have to use their services.   
 The interface of the DApp is quite impressive and user friendly anyone can use it without any problem 
We can use our crypto holding as  guarantee. 
Interest rate is quite low
Decentralization makes it more secure and there is no unauthorized excess on our funds.
We can get lightning fast loan in few steps
We can get loan for 1 Year .
Ranking of ETHLend at State of the DApp
ETHLend is one of the decentralized featured DApp listed on the State of the DApps platform. Presently, the ranking of ETHLend is at #302 on the State of the DApp.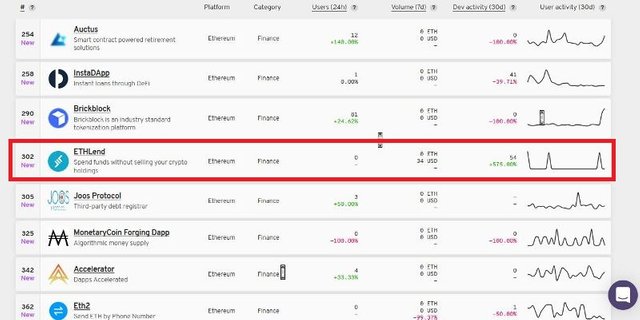 Star Rating & Conclusion:
In the conclusion I just want to say that I appreciate the great work of  the team and other developer of ETHLend  for this amazing platform. It could be game changer in finance catagory .
 I will give 4.1  Star Rating to this  project.
https://www.stateofthedapps.com/dapps/ethlend
 Blog Refrence: Official Website 
 Image source : Screenshots are taken from ETHLend official website. 
Thanks for stopping by
Follow me @ajks