Project Details
PrestaShop is a free and Open Source e-commerce web application, committed to providing the best shopping cart experience for both merchants and customers. It is written in PHP, is highly customizable, supports all the major payment services, is translated in many languages and localized for many countries, has a fully responsive design (both front and back office), etc
Links related to the translation
Source Language
This project was translated using english as the source language.
Translated Language
The target language for the translations was venezuelan spanish. It's worth noting I'm currently a proofreader in the project: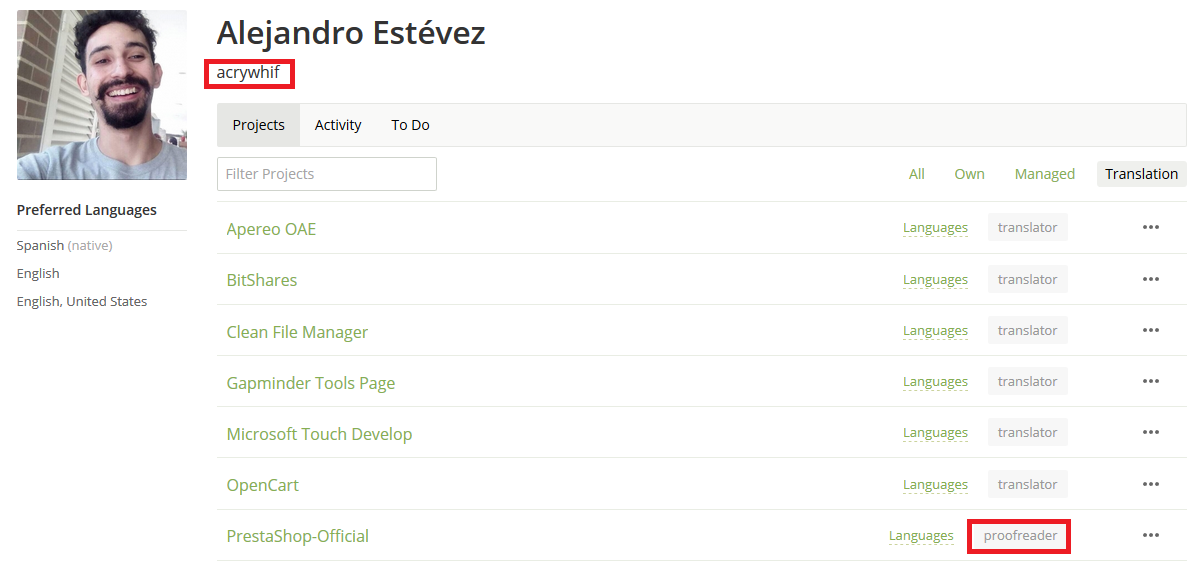 I'm currently working in translating the 1.7.3 version, which still has 24668 words left to translate.



22039/46707 words translated and 14287/46707 words aproved in the 1.7.3 folder.
Number Of Words
Number of words translated on this contribution: 1173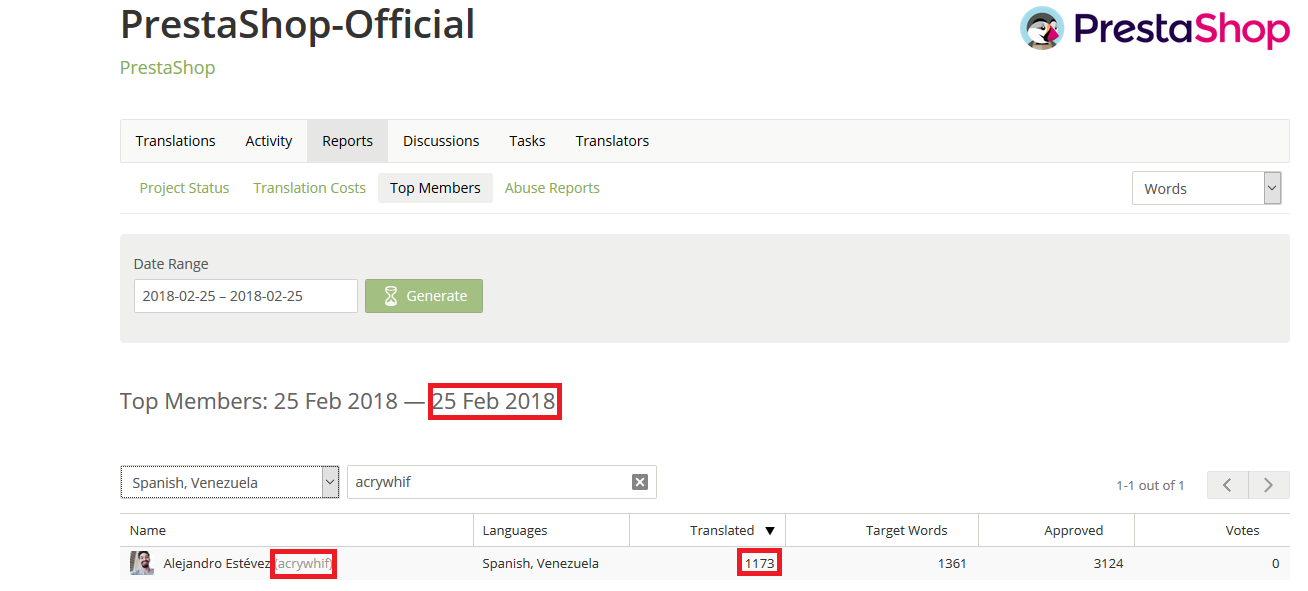 Highlighted in the picture, you may see proof of the 1173 words translated through my Crowdin account in today's date. You can find this Crowdin's project report here (clicking in top members to search for my activity in the specified date).
File(s) targeted during this contribution:
Some minor corrections to previous translations.
Some examples of the suggestions made: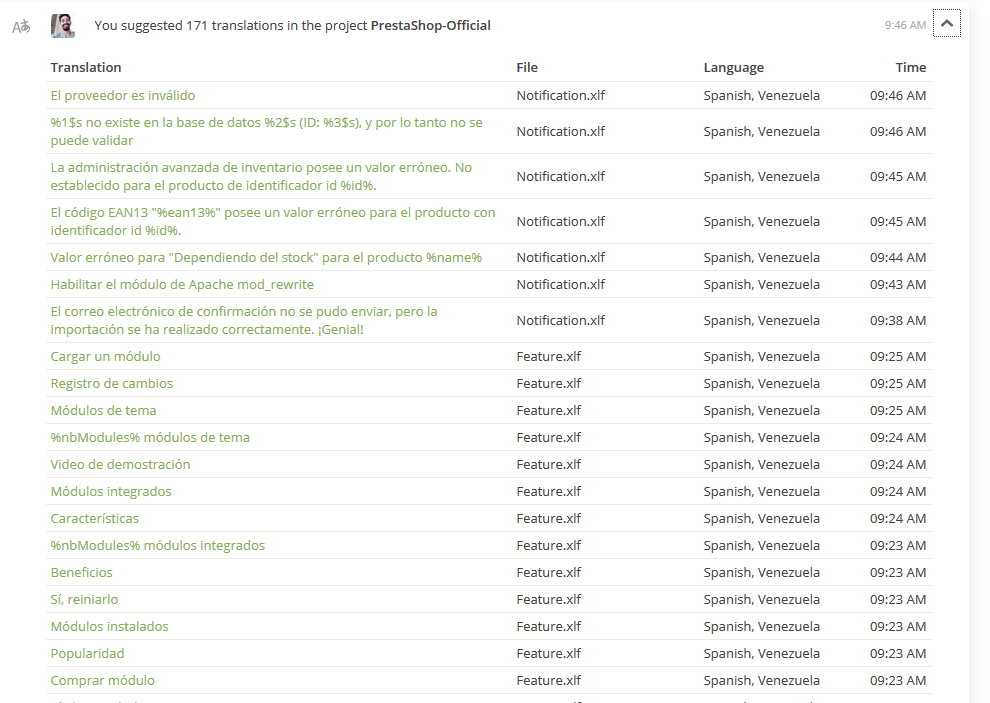 You may find the activity for the venezuelan spanish translations in the crowdin project, showing these and all the other translations made by me, here.
Proofread Words
Most of the strings submitted have been approved.
Previous translation on the same project
Number of words translated on the project before this report (if any): 10065
---
Posted on Utopian.io - Rewarding Open Source Contributors
---