Repository
https://github.com/ZeeRooo/MaterialFBook
Details


Meterial Facebook is A light client for Facebook with a modern look. You can use facebook very easy and with a good look in it/
This is my conversation with him
Issue link
Issue Link
After that I sent a pull request and he add my logo in application
Logo Result
Logotype Primary


Logotype Secondary


Icons


Benefits / Improvements
The old logo is not looking good it was simple concept No good colors, therefore, I created a new logo for this project. Because This android app is related to using Facebook in a new look. So I created a new logo like Facebook. Then I design using the style of material design, simple and colorful.
Proof of authorship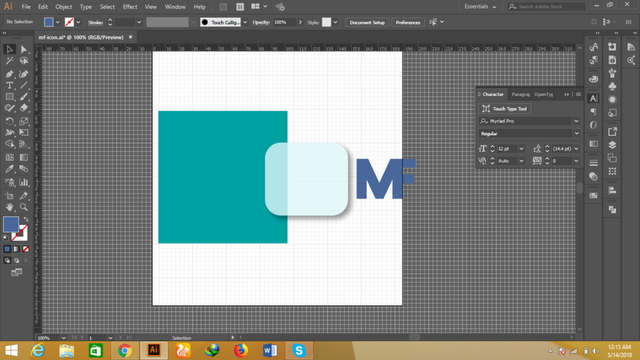 Tools
Inkscape and Adobe Illustrator CS6 with font Verdana
Link Font
Original files
Editable Files in Drive Link
Proof of Work Done
https://github.com/abdulmalikkhan655


Creative Commons License
This work is licensed under a Creative Commons Attribution 4.0 International License.