YouP3: An advanced mobile to download media contents from YouTube
Project repository:
https://github.com/ExploiTR/YouP3
A few years ago, it was impossible for me to download media files from the Youtube platform. At that time, I didn't even believe it was possible being that the platform had no download button. If you've been using the Youtube platform which I know you have, you'll agree with me that it is not possible to download media files directly from the platform.
Last year, a friend of mine showed me how to download a media file from the Youtube platform, and it had to with;
Clicking a video file,
Deleting the M alphabet that is in from of the link,
Adding SS to the front of the link.
The steps were quite simple but yet productive. I followed the steps, and I was redirected to a platform called Savefrom.net. The platform had a search tab which had the direct download link to the video I had clicked and a tab with a down arrow as its icon. I clicked on the down arrow tab, and it displayed a download tab. The download tab had an option to choose between four different file formats.
MP4 360,
WEBM 360,
MP4 480,
WEBM 480.
The default file format for the video was MP4 360, so I went ahead to download it. Since that time, I have been using that process to download media files from the Youtube platform until last month. Last month I found an interesting app called YouP3. After downloading the YouP3 mobile app, I discovered that it had almost the same interface as the Youtube mobile app. I have used the YouP3 mobile app since I discovered it, and I have had no reasons to uninstall it.
---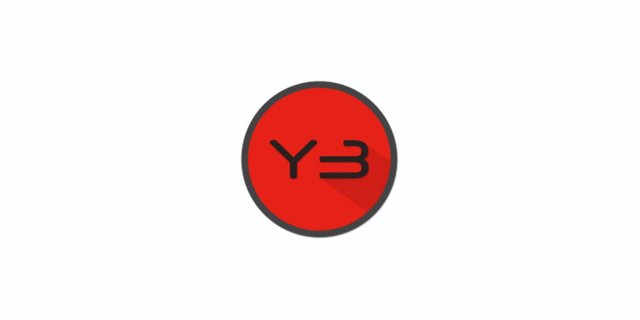 ---
From what I have said so far, I believe you've already had a clue of what the YouP3 mobile app does. According to the developer, he defined the YouP3 as;
An Android app for downloading audio/videos directly from Youtube.
Source.
That's quite simple if you ask me.
The YouP3 is a mobile app that has helped me in a lot of ways. It was developed by an Indian based developer by name Pratim Majumder. Pratim Majumder saw the need to develop an application that will enable smartphone users to download videos just as if it was on the YouP3 platform. The YouP3 first version was released on Sep 27, 2017, and within a span of one and eight months, it has had seven different versions. Its current version is version, and it was released four days ago.
Download Modes:
---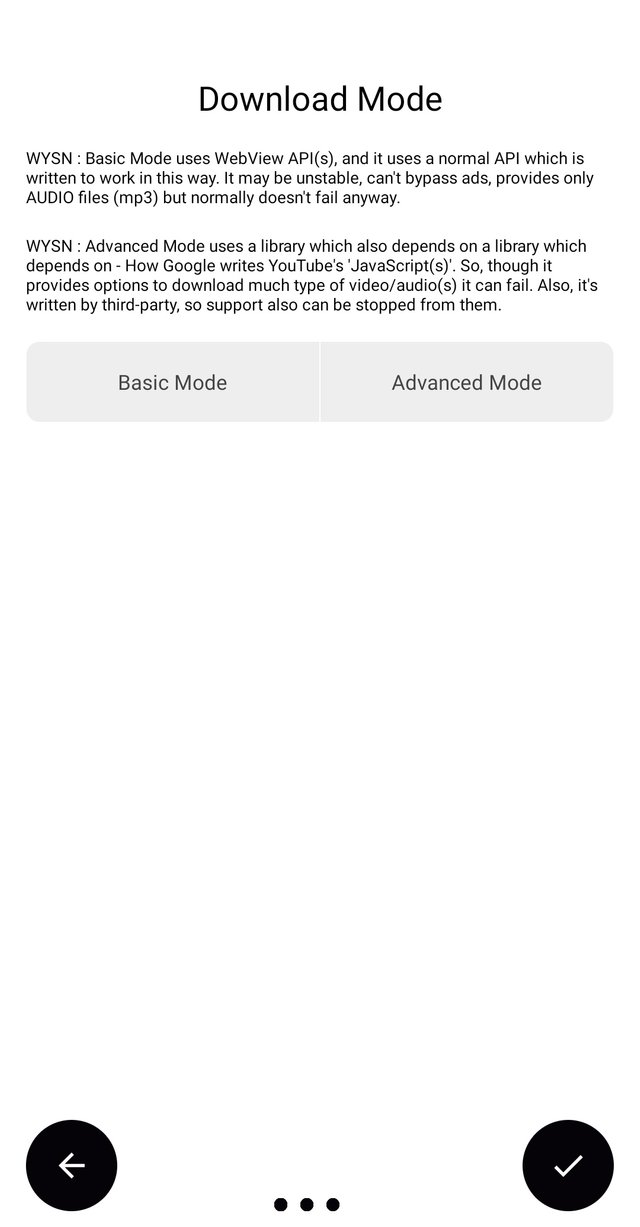 ---
The YouP3 mobile app has two different modes.
The basic mode,
The advanced mode.
The two modes have their differences depending on the type of file you wish to download. Basic mode is used in downloading an audio file, while the advanced mode is used in downloading both video and audio files. For me, understanding these modes wasn't as hard as I expected, because the developer had provided information on the type of files each mode can be used to download. When I launched the app for the first time, I was asked to choose a download mode. But since I wasn't sure if I could reverse my decision, I had to visit the settings tab. From the settings tab, I learned that my decision could be reversed at any time, so I choosed the advanced download mode. The reason I choosed the advanced download mode was that; I knew that I'll never want to download an audio file using the YouP3 mobile app. Well, if change my mind someday, I will head back to the settings tab and reverse my decision.
Bookmark:
---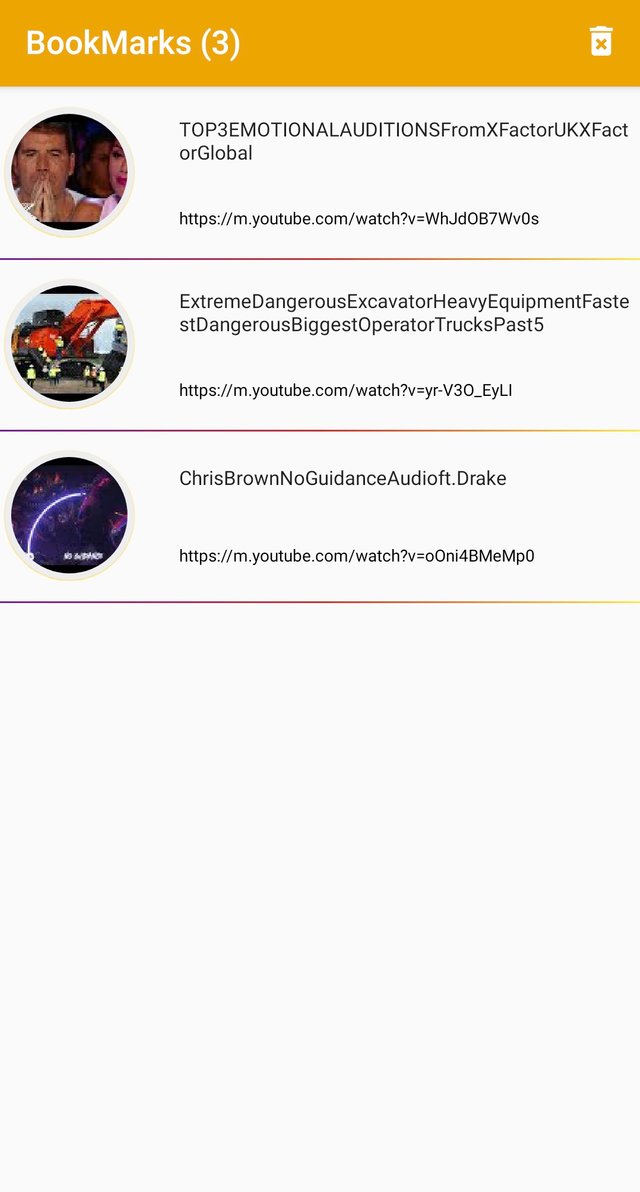 ---
The bookmark feature is a great feature that has paramount importance on web browsers and other applications. Fortunately, the YouP3 mobile app is one of those apps with the bookmark feature. Many people might be wondering why there's a bookmark feature on the YouP3 mobile app. Well, I'll tell you why. Before, I begin, let's look at the meaning of a bookmark.
In the context of the World Wide Web, a bookmark is a Uniform Resource Identifier (URI) that is stored for later retrieval in any of various storage formats. All modern web browsers include bookmark features.
Wikipedia.
The main reason I'm using the YouP3 mobile app is to download media files from YouTube. But that doesn't mean I can't browse through the feeds. While browsing through the feeds, there is a probability that I might stumble upon different media contents that I would want to store for later retrieval. To achieve this, I'll need to bookmark the media content. There's another case in which the bookmark feature is useful. For instance, I might be running low on Internet subscription, and I stumble upon an interesting media file that I'll like to download later, with the bookmark feature, I can easily bookmark the content, and download it when I have enough Internet subscription.
Download management:
---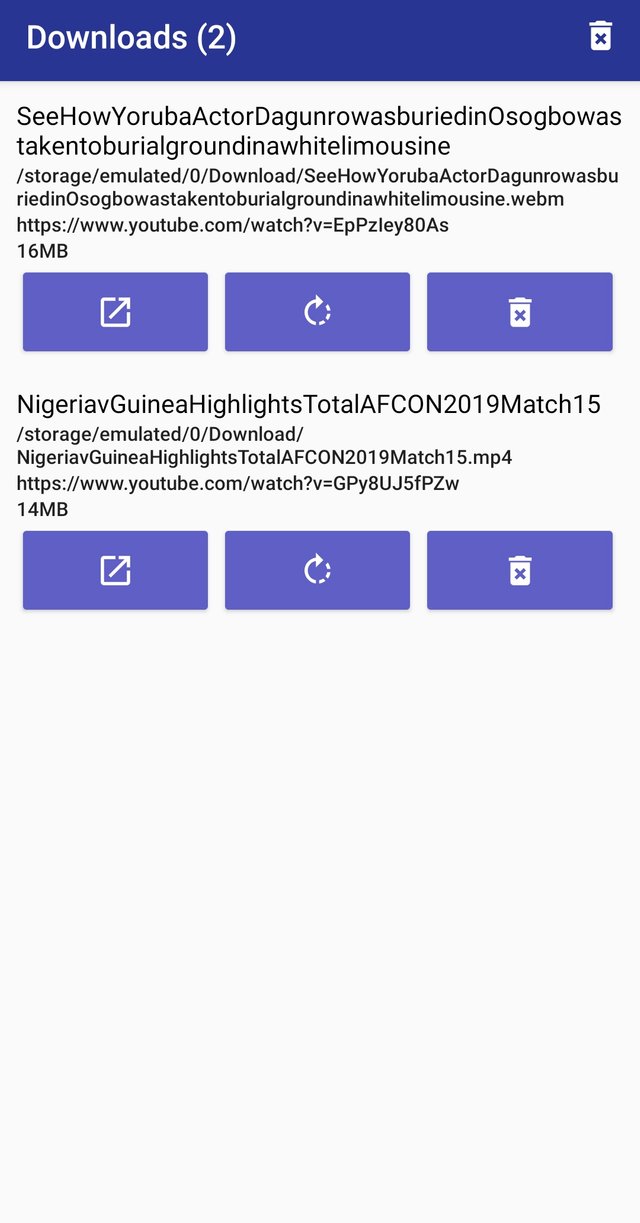 ---
It wasn't much of a surprise when I discovered that the YouP3 mobile app had an in-app downloader. Basically, the app is a downloader, so it ought to have one. The in-app downloader on the YouP3 mobile app comes handy. With it, I am able to do a few things while downloading media contents. I can monitor, pause, delete and resume download process. Aside from the in-app downloader, there is also an in-app media player available on the YouP3 mobile app. With the in-app media player, I can play my just downloaded media contents directly on the app which is pretty cool considering that I won't have to go through the stress of heading to my mobile phone's inbuilt media player to play my just downloaded media content. Furthermore, I was pleased to know that the YouP3 mobile app support picture-in-picture mode feature. With the picture-in-picture mode feature, I can easily multi-task. What this means is that; I can minimize the in-app media player into a small floating window, and multitask with my phone while the media content is playing.
Conclusion:
The YouP3 mobile app is an advanced mobile app that has all the required feature to bring your desires to reality. Using the YouP3 mobile app you'll be able to access high-quality media contents at the confines of your choice.
Resources:
The downloaded image is sourced.
GitHub profile: