StreetComplete: An advance mobile map app for mappers to squash different quests.
Project Repository:
https://github.com/westnordost/StreetComplete
I had used the Google map app for many years that I forgot to think they could be a better alternative. When I realized this, I went in search of an open-source mobile map within the Google play store platform. While searching through the Google play store platform, I narrowed my search to only open source apps. Fortunately, I found a mobile map called StreetComplete. I clicked on it, and I read the information provided within its profile. After reading the information, I was forced to visit a platform called OpenStreetMap. It was then that I realized that; the OpenStreetMap generates its data through the information provided by the people using the StreetComplete mobile app.
In this article, I will show you how to contribute to the development of the OpenStreetMap platform using the StreetComplete mobile app. Aside from that, I will share my opinion, thoughts, and experience with the mobile app.
To better understand the StreetComplete mobile app, I think it's best to look at what the OpenStreetMap is all about.
---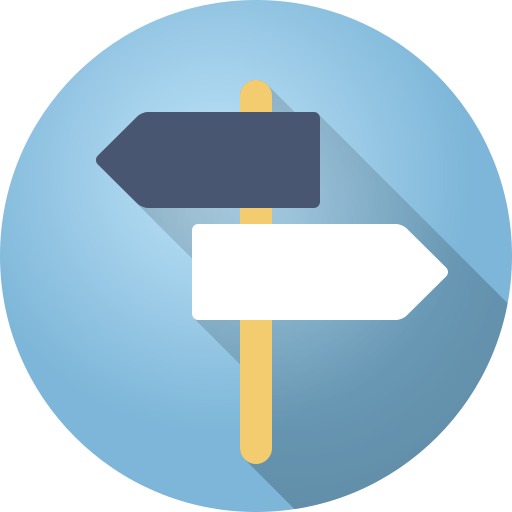 ---
According to the About page on OpenStreetMap website;
OpenStreetMap is built by a community of mappers that contribute and maintain data about roads, trails, cafés, railway stations, and much more, all over the world. What this means is that; the map data is generated by its users.
Many people might know of the OpenStreetMap platform, but yet, they don't know how to go about the contribution process. Since it is not possible to contribute directly on the OpenStreetMap platform, the developer has made a mobile app(StreetComplete) available so that users can contribute to the development of the OpenStreetMap platform.
They are a lot of ways we can help improve the OpenStreetMap using the StreetComplete mobile app. Within the app, extended and incomplete data are displayed as a marker, each of those markers can be solved by answering simple questions using the in-app editor tool. The answers are then used in improving the OpenStreetMap data.
You can download the StreetComplete mobile app from;



How I got started with the StreetComplete mobile app
After I had completed the installation process, I went ahead to launch the StreetComplete mobile app.
---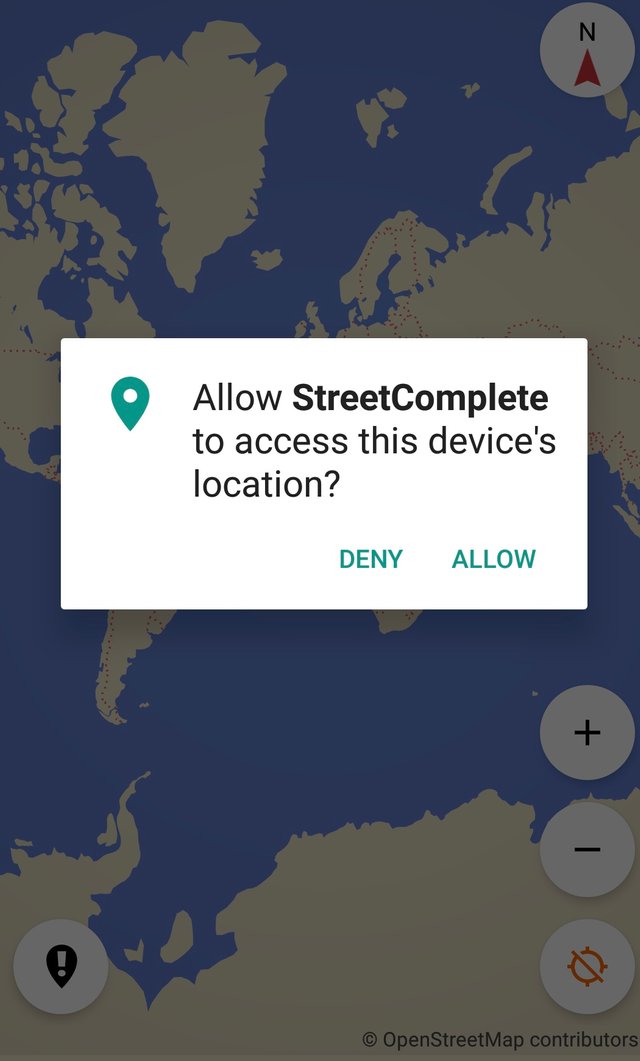 ---
The first interface that popped up was a window displaying a permission request to access my location. Well, the request wasn't strange because I knew that a mobile map app must require my location for it to work better. I accepted the request, and it displayed my current location on the map. Aside from displaying my current location, incomplete roads which needed an edit were displayed too.
---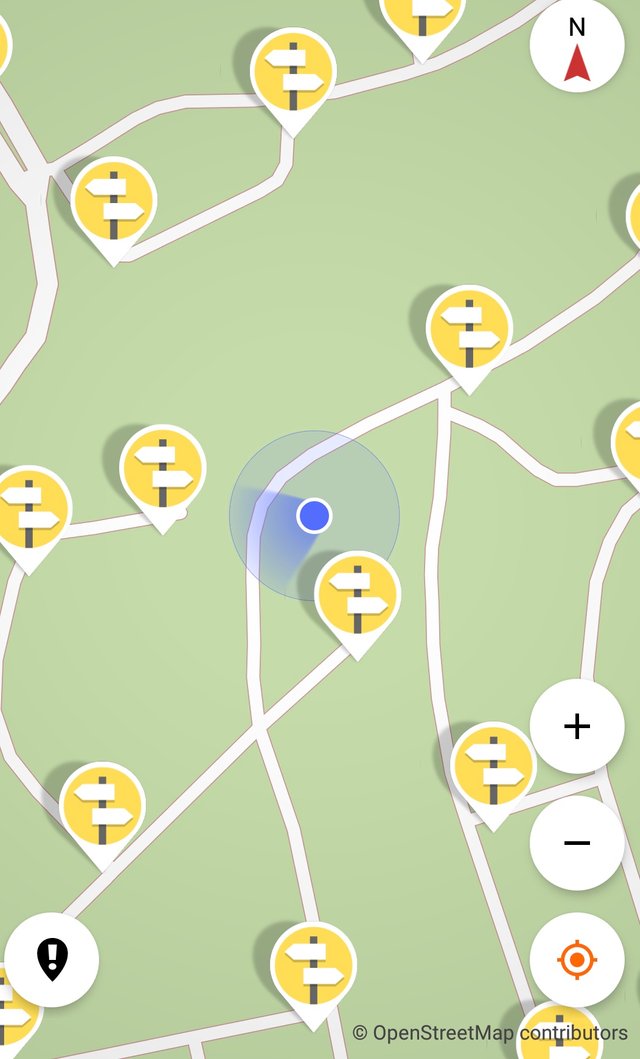 ---
If you look closely at the image displayed. You'll see locations that are tagged with an icon. At first, I didn't really know much about it, but when I clicked on one of the icons, an interface containing a question and an answer field popped up. To move forward, I was required to answer the question associated with the icon. One of the things I like about the StreetComplete is that its interface is user-friendly. I also like the fact that the mobile app functions as a text editor so that users won't have to use a separate application to write their answers. I was able to write at ease knowing that even if I wrote a wrong answer to a question, I could undo it using the undo button feature displayed at the top-right corner of the app.
---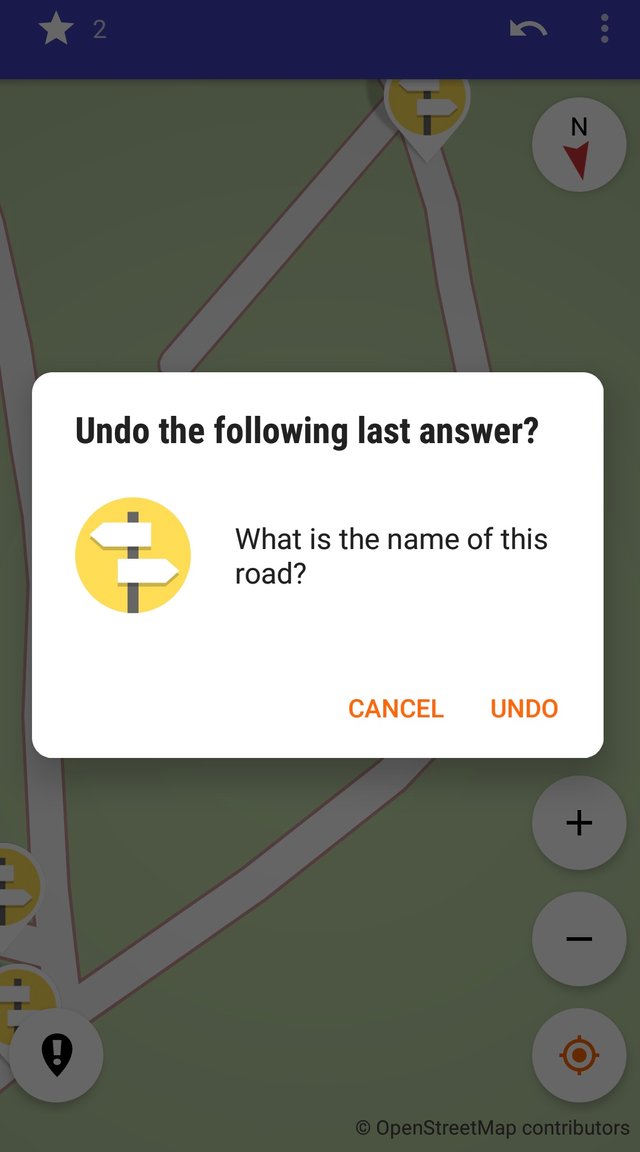 ---
In a situation whereby you don't know the name of a particular road, or the road has no name assigned to it, there's an option called Other Answers for such cases. When you click on the Other Answers button, you'll find useful options to choose from.
---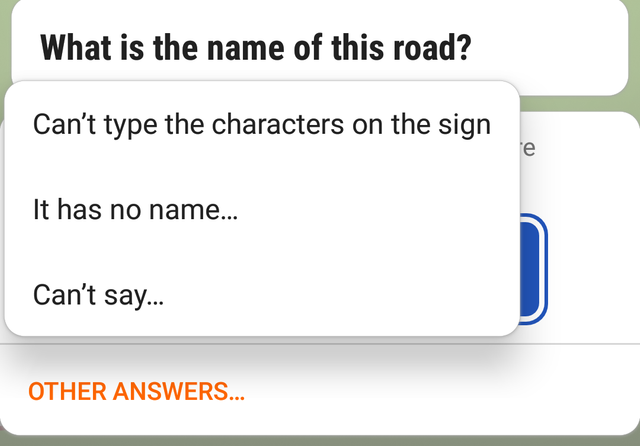 ---
Another great feature is the create note icon. For instance, you stumble on a location that has an issue, you can use the create note icon to write a note within the mobile app so that other users can take note of that location.
---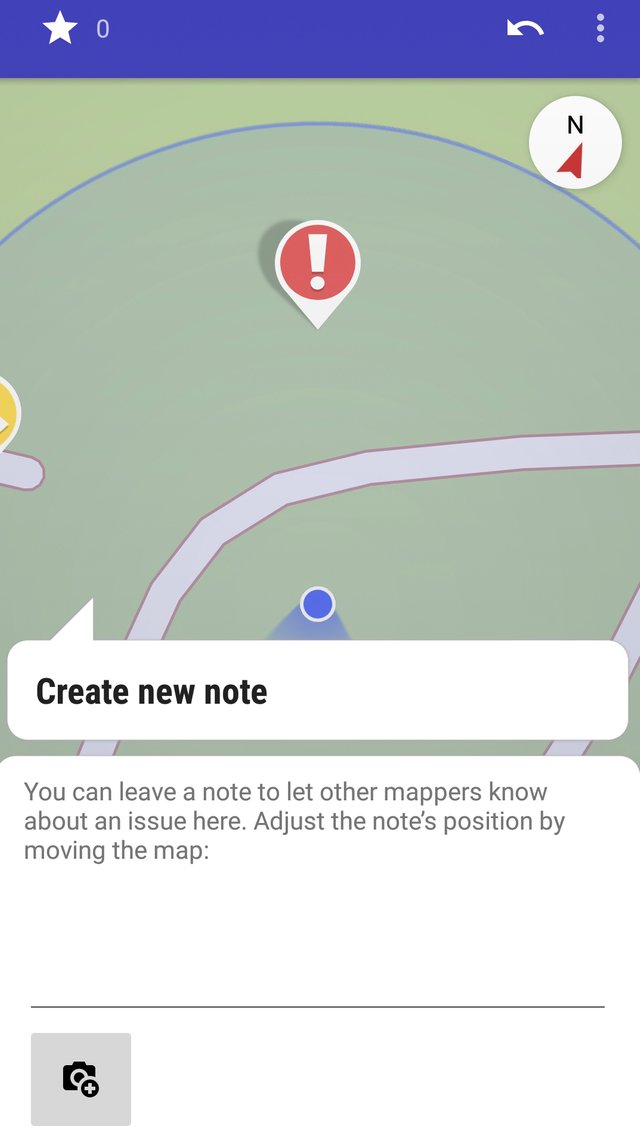 ---
Aside from answering questions, there were a couple of things I could do within the StreetComplete mobile app. Just like in any other mobile map app, it was possible to rotate the map and zoom in and out of my vicinity. But when I tried to zoom in and out of other locations, it wasn't possible. My wild guess is; the developer didn't want users to edit people's location that's why he had to limit the location only to a user's current location.
The Mapping Counter
The mapping center will be useful to you if you've conquered many quests. Let's say I lose count of my quest, I don't need to worry because the developer has designed the mapping process to be recorded automatically.
Things you should know about the StreetComplete mobile app.
The StreetComplete mobile app comes with a lot of quests. I would have loved to share them through writing, but I'd rather provide an image of it.
---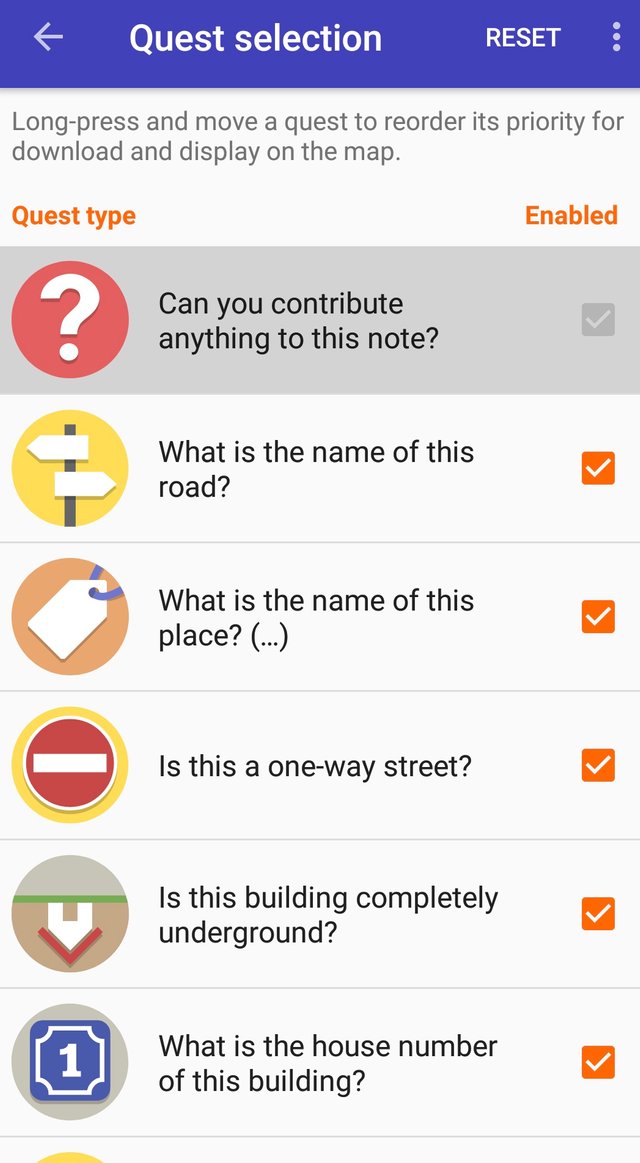 ---
Every week, I try as much as possible to complete two or three different quests. I would have done more, but my job doesn't permit me.
---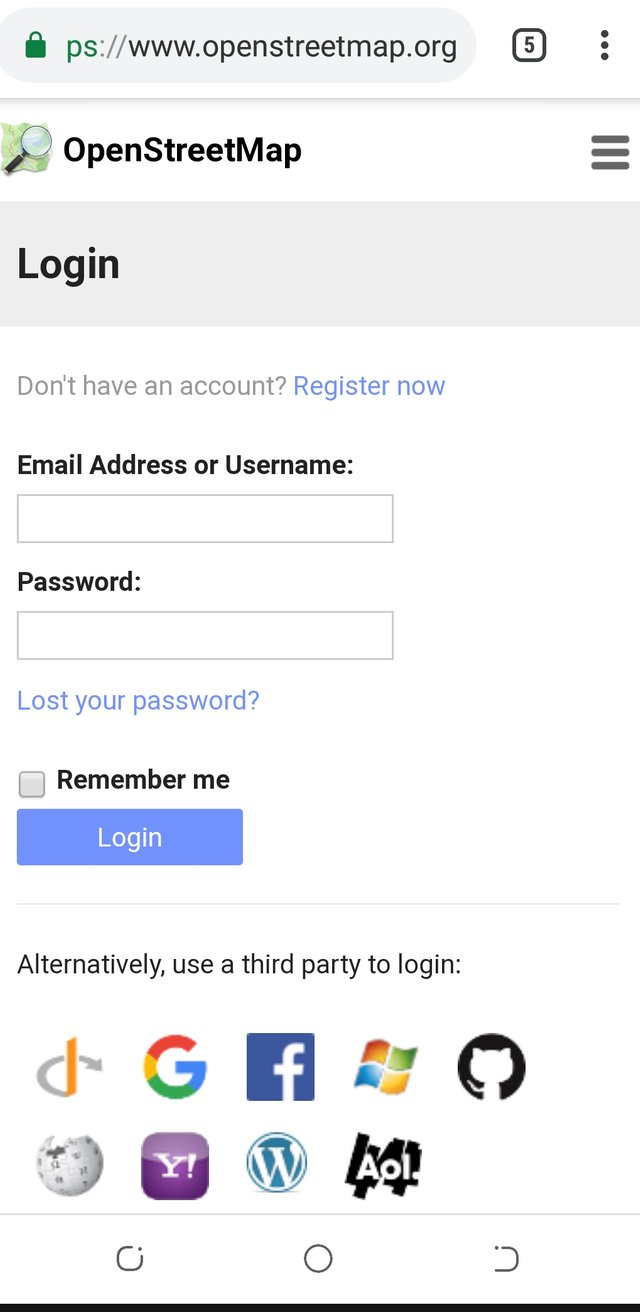 ---
Know that; for your mapping activities to be submitted successfully, you'll need to login to your OSM account. The option to login can be found within the settings tab. Like me, login into my account was the first thing I did before I started mapping.
Conclusion:
If you're a fan of open source project, and you wish to help improve the project, here's your chance. The StreetComplete mobile app is a good place to start from.
Resources:
The downloaded image is sourced.
GitHub profile: