Should You invest in USI-TECH ?
USI-TECH is one of those HYIPs that you can see is doing things differently from the others.
After 10 succesful years in the forex industry they have entered the world of bitcoin investments on about april this year and since then they are booming.
Their core product is bitcoin mining (like genesis mining is doing for example) and they are paying an average of 1% daily (working days) until youv'e reached 140% of your investment (1 bitcoin in the end of the investment will be 1.4 bitcoin)
The way these investments are sold is in the form of "btc packages" which cost 50 euros worth of bitcoin, so the price is changing as bitcoin price is changing. This is done this way to be able to enter the US market which has strict rules for these kind of investments. after you've earned 140% on a package it will expire.
You can also set the system to make automatic rebuys of packages as soon as you've earned enough intrest to buy. this way help you turn USI to your automatic money maker machine which will always make sure to buy packages and give you a steady income long haul. This afcourse delays you initial capital release so you will need reassureness on the question: how long will it last?
The first proof is this:

you can see in this videos that they do have a mining farm with their branded logo beside them.
The second proof is that USI-TECH is now on the blockchain as a major miner of Etherium
https://www.etherchain.org/charts/topMiners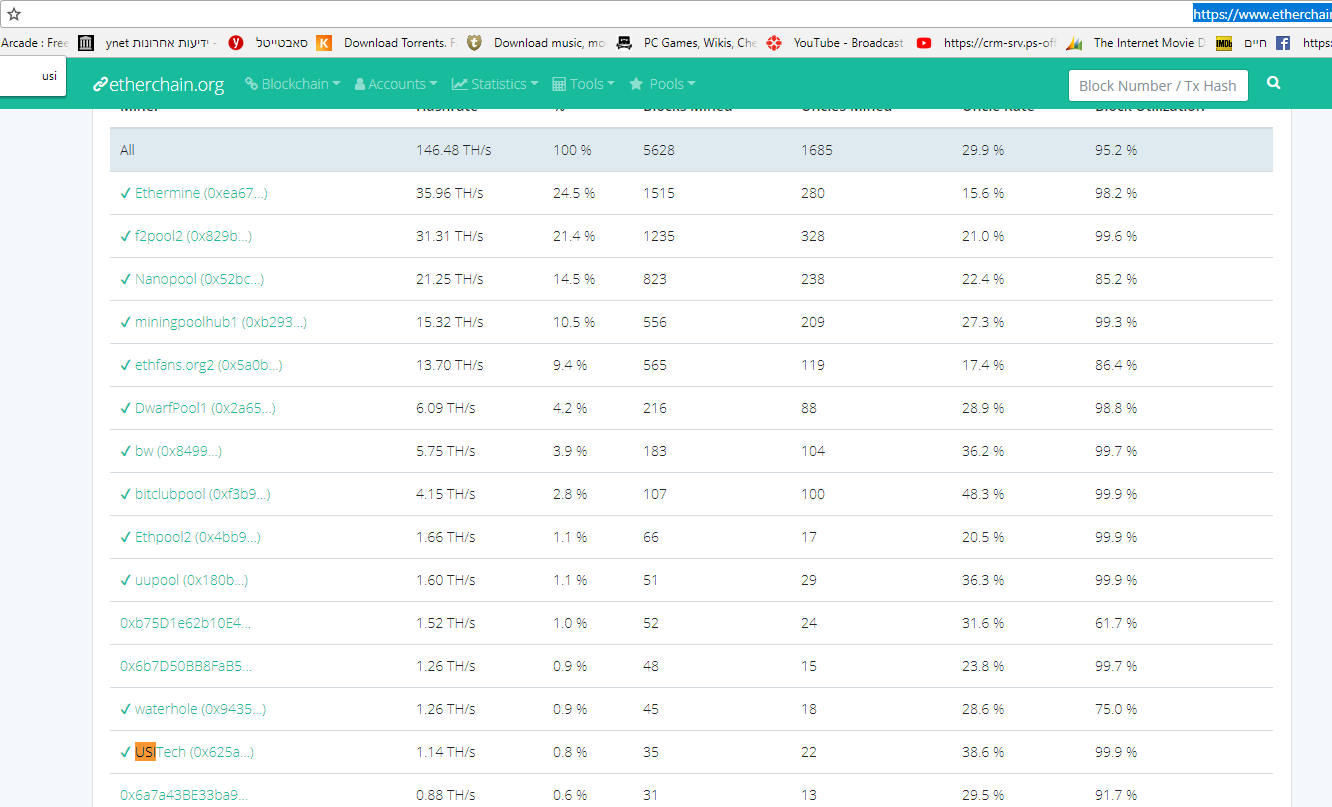 so all this makes USI much more legit as oopouse to other investment site which only give you their word.
Another thing that they offer is a new token named " tech coin" which is still in the ICO phase and they already sold 95,871,000 tokens !
the thing is that they are planning to sell 500,000,000 tokens in total so it will take some time. My suggestion is to wait until they are about half the way to that goal. what they are planning to do with this token is still not very clear but we should stay updated and see, it can be very interesting ..
and as always! you should only invest money that you can afford to lose flat out! :)
Cryptomaniac