The Venezuelan envoy expelled in the counter steps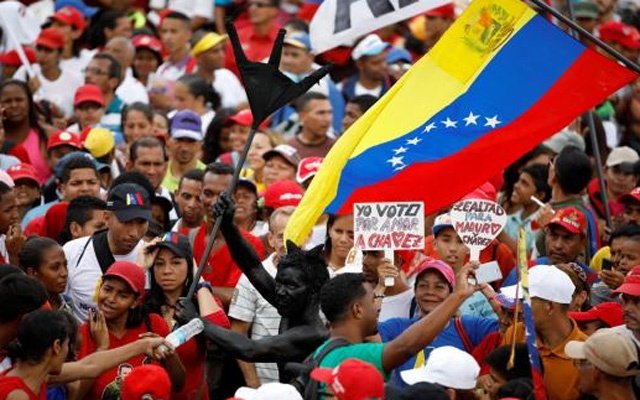 On Wednesday, the US State Department said in a statement that the Deputy Consul General of the consulate of the Venezuelan Embassy in Washington DC and the Deputy Consul General of Houston's Consortium ordered the country to leave within 48 hours, Reuters reported.
"The decision was made in response to the declaration of Person's Non-GRATA to the US embassy's charge d'affair and deputy consul general," the US State Department said in the statement.
Observers see this incident as a new sign of the rise of Latin America's recent tensions with Washington's expulsion of expulsion.
After President Obama's election in Venezuela, US President Donald Trump has imposed a new ban on the country. Washington calls it a 'fraudulent election'
Although 55-year-old Nicolas Maduro, the successor of Ugo Chavez, won a wide margin in the election, critics said Sunday's voting was not free and fair.
The United States, European Union (EU), many Latin countries have objected to the election process, complaining that the 'democratic criteria' was not met.
Shortly after the announcement of the results, US President Donald Trump ordered an executive order to ban Venezuela's ability to sell state assets.
In response to this, on Tuesday, the US embassy in Maduro, Caracas, ordered the charge of "military conspiracy" against his country, and the US Charge of the Affairs Todd Robinson and senior diplomat Brian Narnozo ordered to leave the country within 48 hours.
Robinson has been serving the US charge d'affaires in Venezuela since December last year.
Maduro alleged that the US Embassy was acting in unauthorized military, economic and political matters of Venezuela. He also promised to present the evidence that he was quick to present.
The US State Department and the two expelled from Venezuela denied the allegations made against them.
President Maduro will take charge of the president for a second term from January next year.