Bitcoin price news: What is value of bitcoin today? Why is BTC falling?
BITCOIN is in the red today after reaching highs of more than $11,700 on Tuesday. A recent-sell off wiped $1,000 off its value but what is the value of Bitcoin today?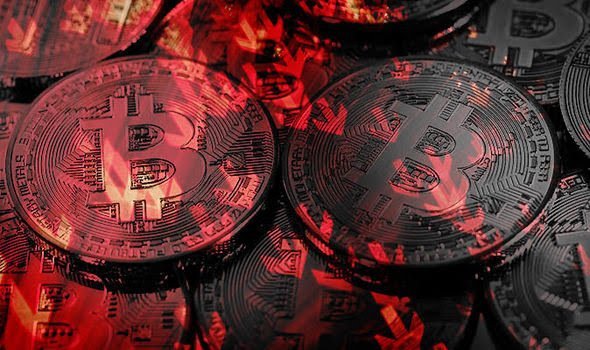 Bitcoin has fallen to $10,029.50 as of 2pm on Thursday, February 22 after it peaked at $11,334 on Wednesday.
BTC recorded an 8.98 percent drop in price in the last 24 hours, as other cryptocurrencies also moved into the red, according to data from CoinMarketCap.
The market cap has dropped just short of $180 billion at $169,299,083,304, as the cryptocurrency fails to make up the ground it lost following a mass bitcoin sell-off.
However, the cryptocurrency is still up at least 85 percent following the lows experienced on February 6.
The cryptocurrency ran into offers above $11,700 on Tuesday, according to CoinDesk's Bitcoin Price Index (BPI), but the sell-off wiped more than $1,000 of its value.
Many in the investor community believes BTC is still in a bear market and the sharp rise from the lows below $6,000 is only a "corrective rally" inside the bigger downtrend.
The news of the crash comes after MPs announced they were launching an inquiry into cryptocurrencies and the technology behind them.
The Treasury Committee will look into how consumers and Britain's financial infrastructure could be protected.
However the technology behind cryptocurrencies has been praised.
Bank of England Mark Carney said Bitcoin had failed but believed the technology which records and verifies the chain of transactions might prove useful.
Nicky Morgan, chair of the committee, said: "People are becoming increasingly aware of cryptocurrencies such as Bitcoin, but they may not be aware that they are currently unregulated in the UK, and that there is no protection for individual investors.
"The Treasury Committee will look at the potential risks that digital currencies could generate for consumers, businesses, and governments, including those relating to volatility, money laundering, and cyber-crime.
"We will also examine the potential benefits of cryptocurrencies and the technology underpinning them, how they can create innovative opportunities, and to what extent they could disrupt the economy and replace traditional means of payment."
And PayPal chief financial officer, John Rainey, spoke positively on bitcoin's future as a payment option.
Mr Rainey said that PayPal was one of the first companies to accept Bitcoin on their Braintree platform back in 2015.
He said: "Given the volatility of bitcoin right now, it's not a reliable currency for transactions because if you're a merchant and you have a 10 percent profit margin, and you accept bitcoin, and the very next day bitcoin drops 15 percent, you are now underwater on that transaction."