Why Iran Is A Huge Problem For United States.
If you listen to the geo politicals of why Iran is a huge problem for US you will find out that all they say is that IRANIANS are terrorist just like any other country that has been invaded by the US before ,if not the Iranian people then it's the Iranian regimen having nuclear weapons ,or even herbing terrorists .
Many people tend to believe this but the truth of the matter is if you rattle a snake then it's likely the snake will strike back.
we don't ask ourselves questions .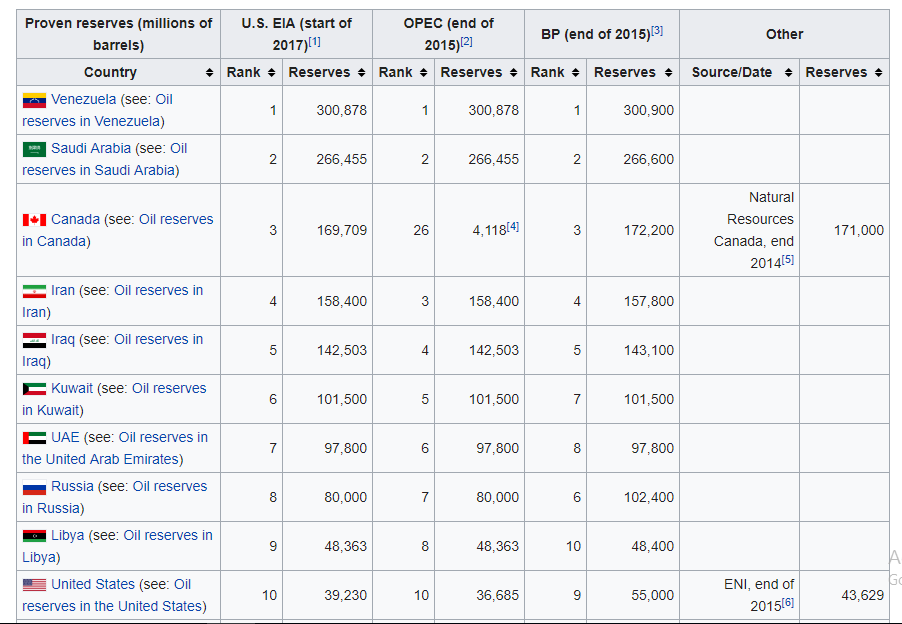 looking at this list of the world oil reserves you will understand that IRAN like Venezuela has the highest oil reserves in the world ,at 158 billion barrels in reserves @ number 4 .
That is a huge problem for united states since they want the same oil.
They will say anything to make the country look bad.