Former Soviet military hospital and rehabilitation centre Volodino, Kaliningrad oblast Russian Federation
Urban Exploring (UE) tends to be seen by many as an interest that should be frowned upon. I agree to a certain extent having seen a lot of childish immature offerings made by millennial goontubers, and Instagram idiots. Who think it's more about them than the actual building/graveyard/ graffiti et all. Never mind the vandals, taggers or thieves. Most of whom lurk on Facebook pages.
As an elite explorer covering the U.K. and Europe, my aim is to bring an unseen glimpse into places that would otherwise remain silent in decay. I try to take my photographs in as sympathetic a manner as possible, always remembering that I am just a vehicle for other people's memories. I hope you enjoy my work.
September 2019, I was travelling through Kaliningrad and was fortunate through the power of the web to meet up for a day with a local explorer who took me to a variety of places. A truly remarkable day was had. after being onsite for just over an hour we had to make a quick exit as security turned up and as was explained to me Russian security are armed and aggressive. Discretion is the better part of valour
REPORT
The buildings spread over 4 acres date back to the 19th century, (when the enclave was part of the Prussian Empire,(Germany)). Built as a Sanatorium later to become a hospital and lunatic asylum, where up until 1945 "medical experiments" were undertaken on the residents. At its peak it housed 2000 men women and children.
When this became the soviet enclave of Kaliningrad the complex remained as a hospital and rehabilitation centre for soviet troops not only stationed here but also, sailors of the Baltic Fleet. It comprised general troop dormitories,hospital, recreational facilities as well as offices and stores.
It was fully operational until the 1990's, and not fully decommissioned until 2013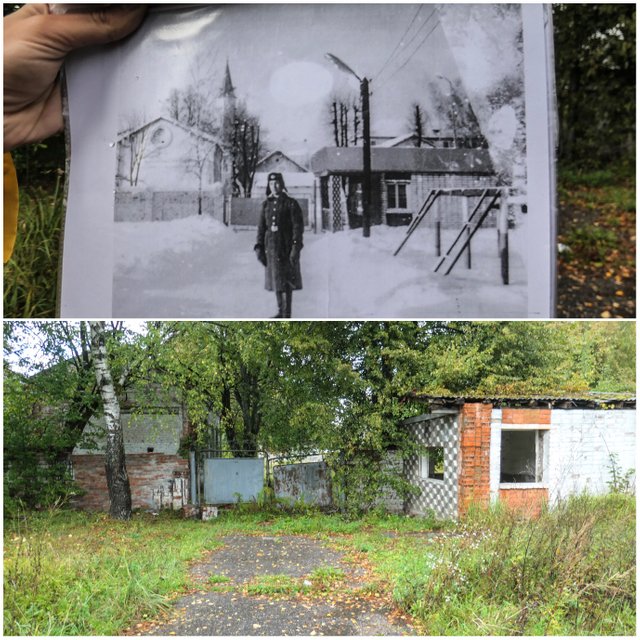 Then and now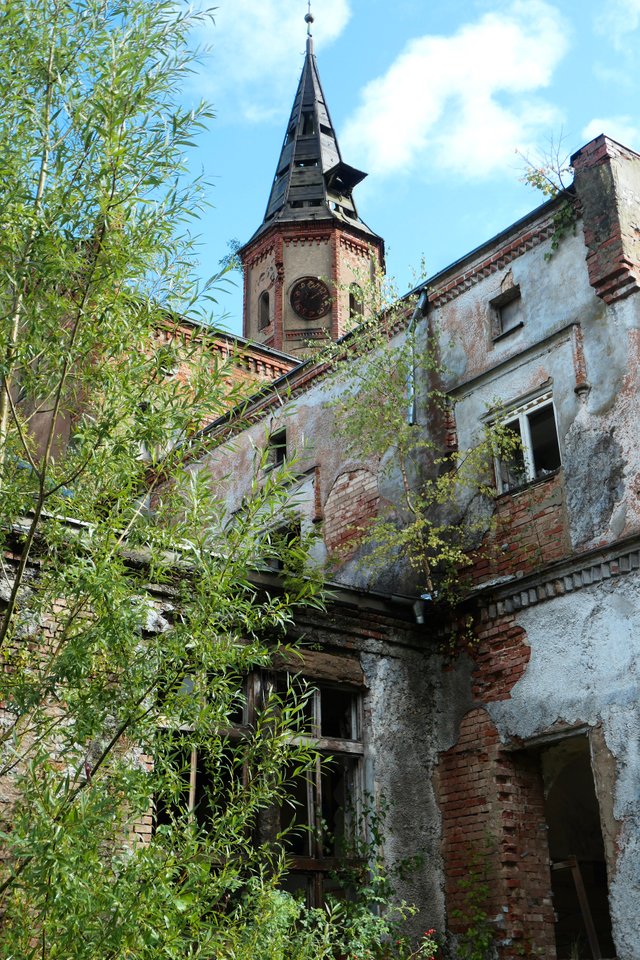 We got right into the top of the clock tower, the clock was never operational it was there simply as an aesthetic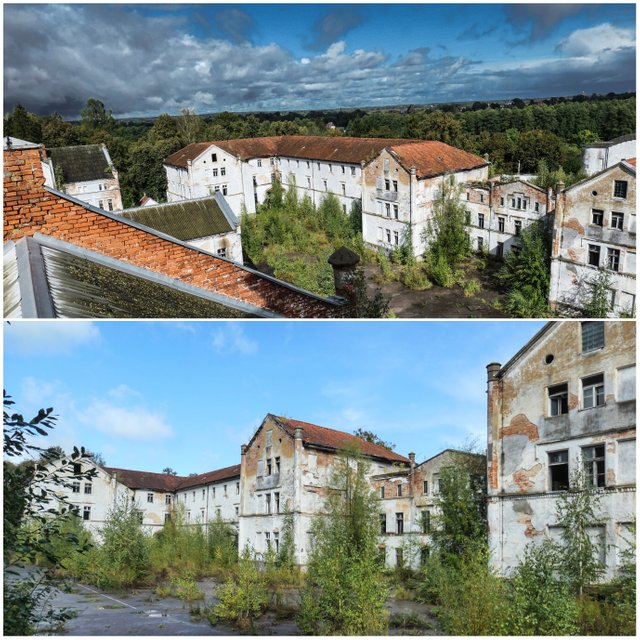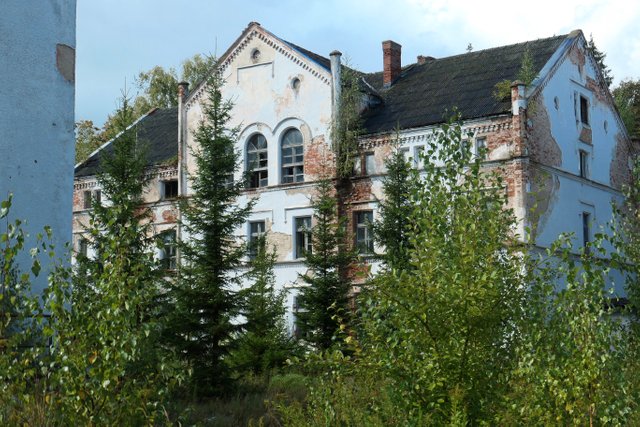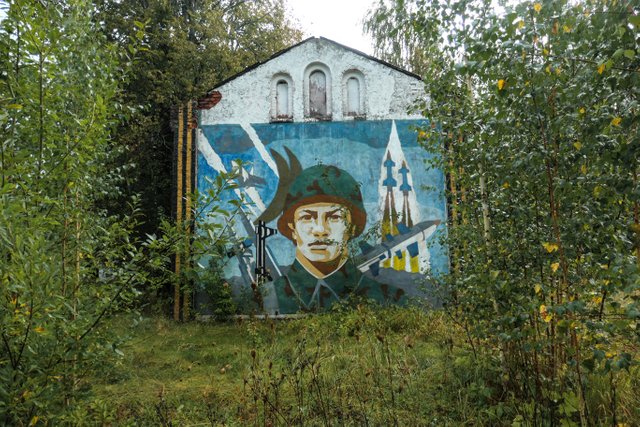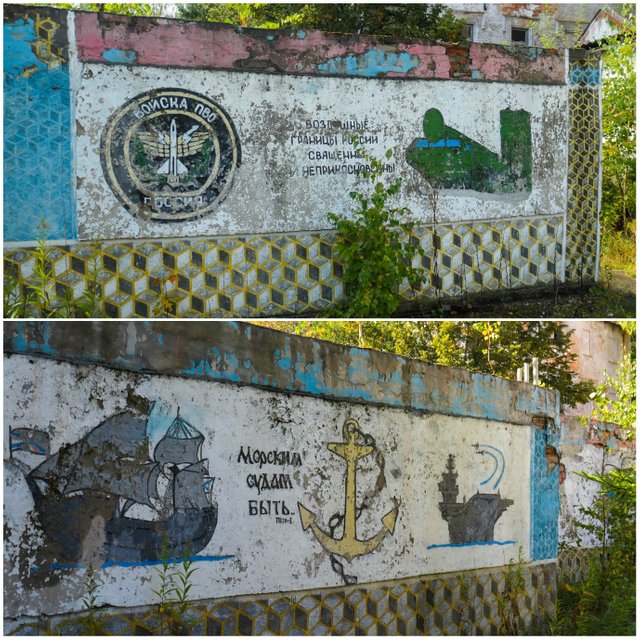 External shots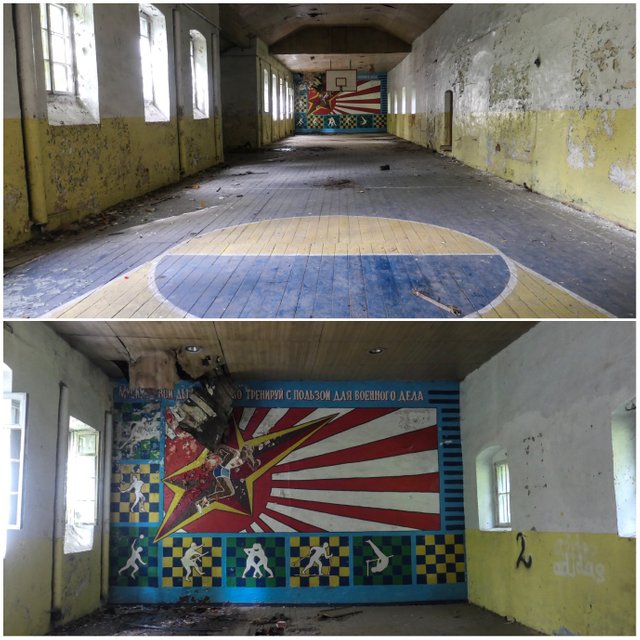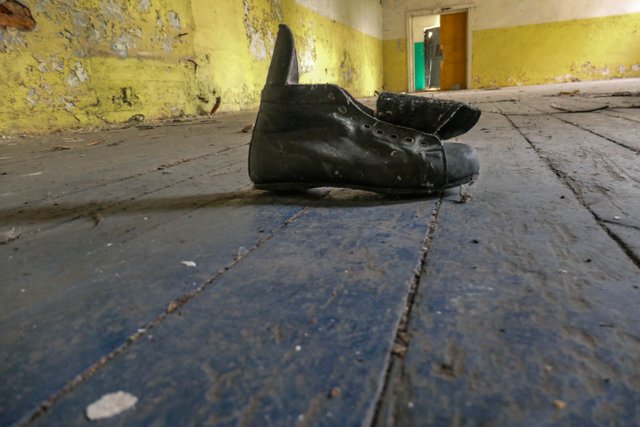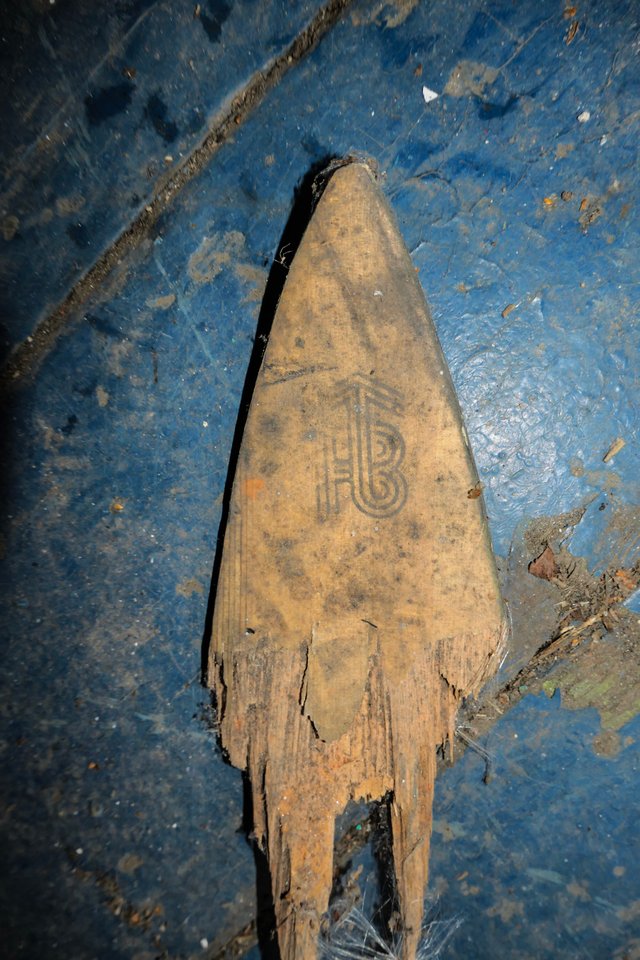 Basketball court, discarded gym boots and broken ski tip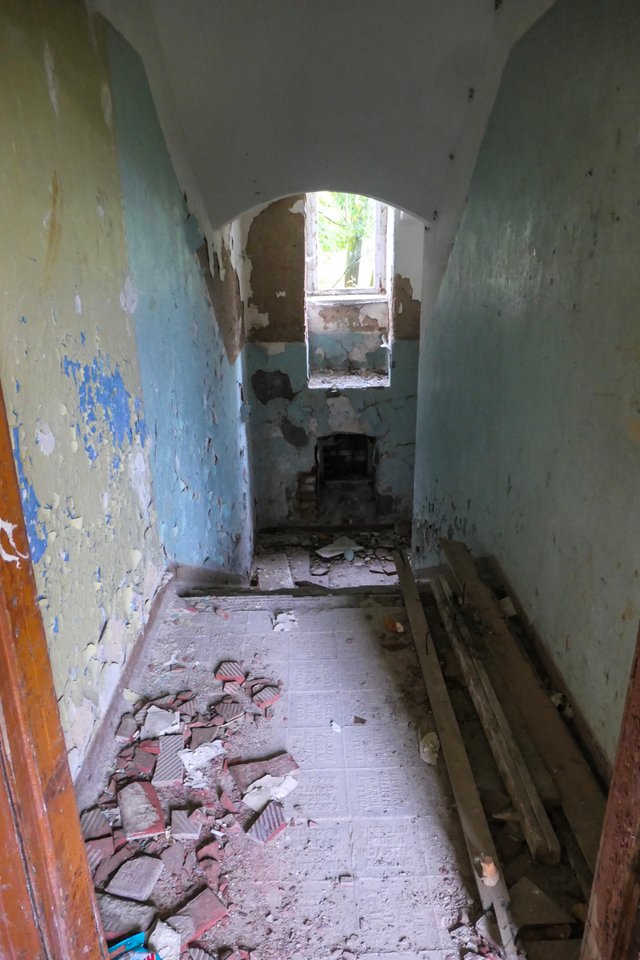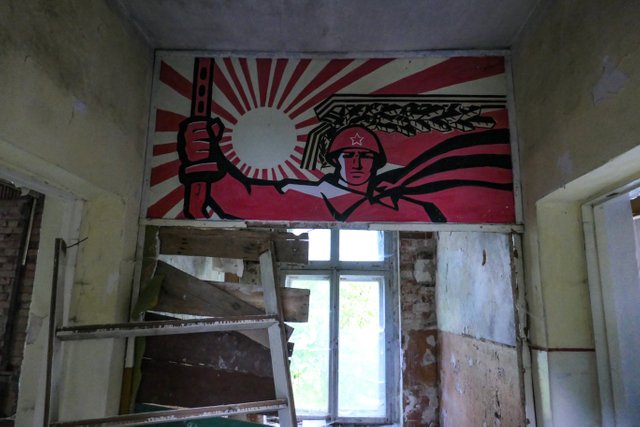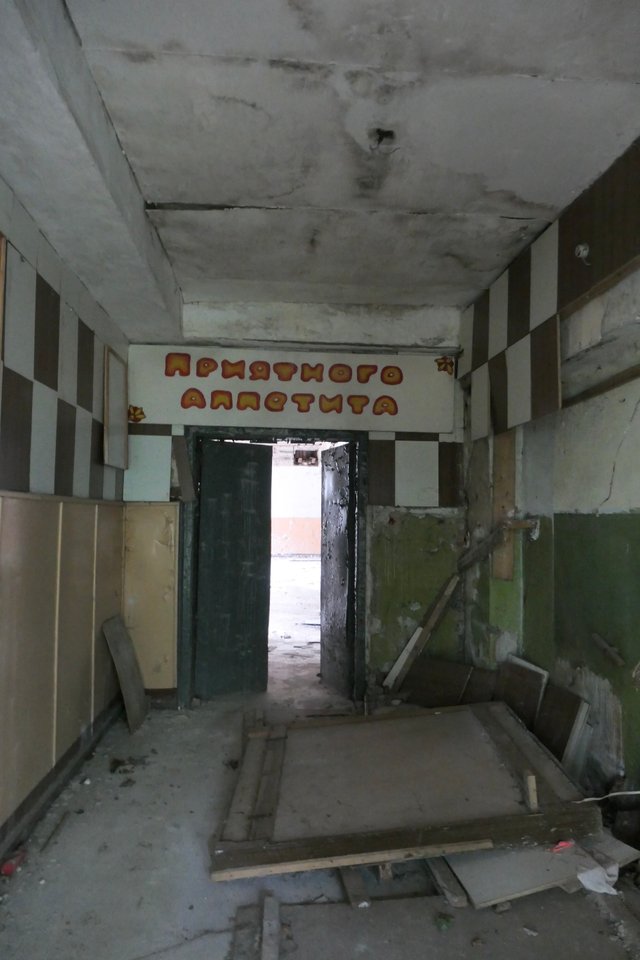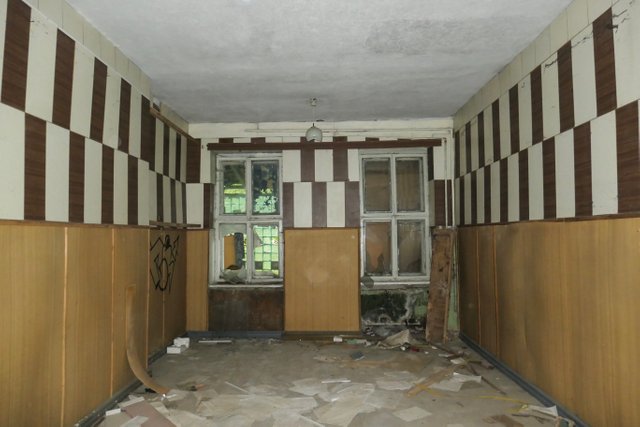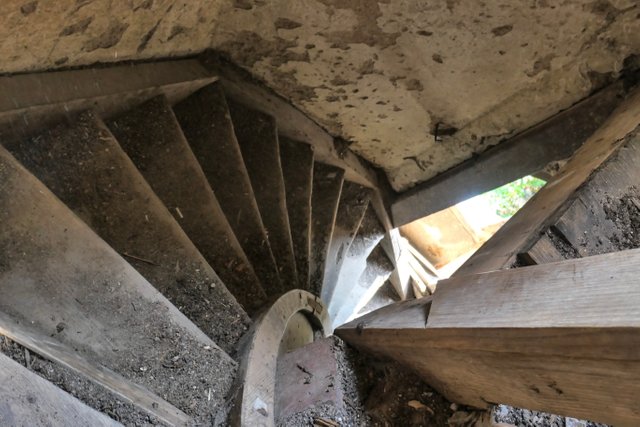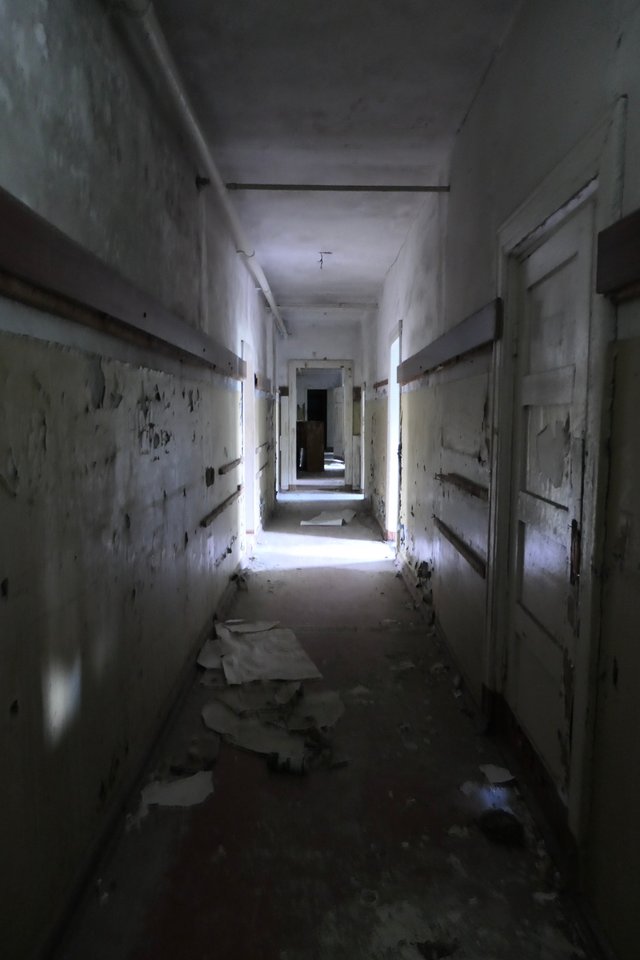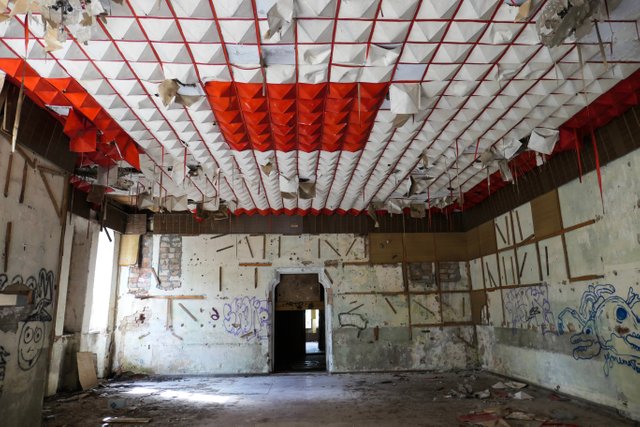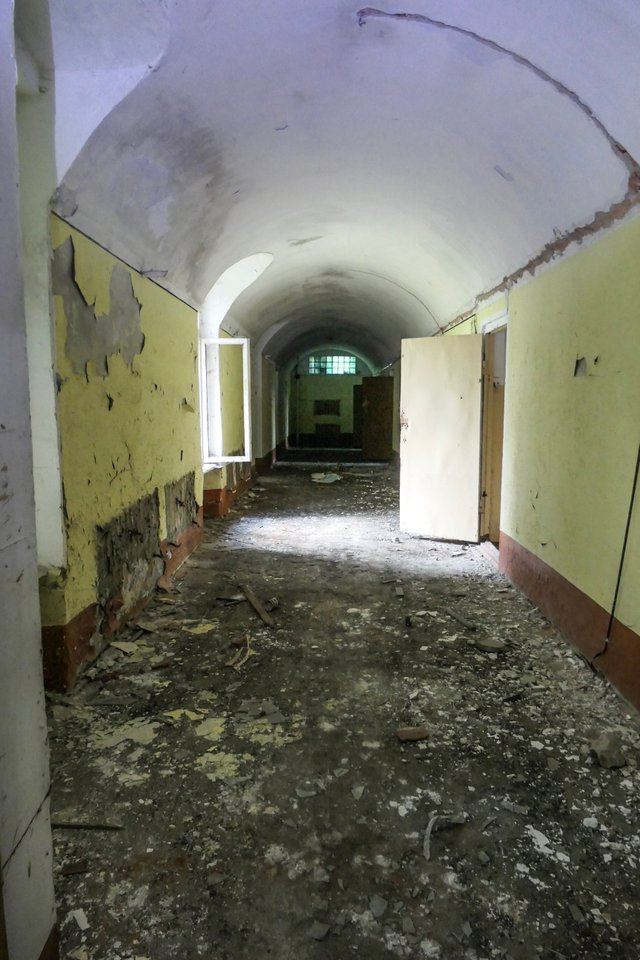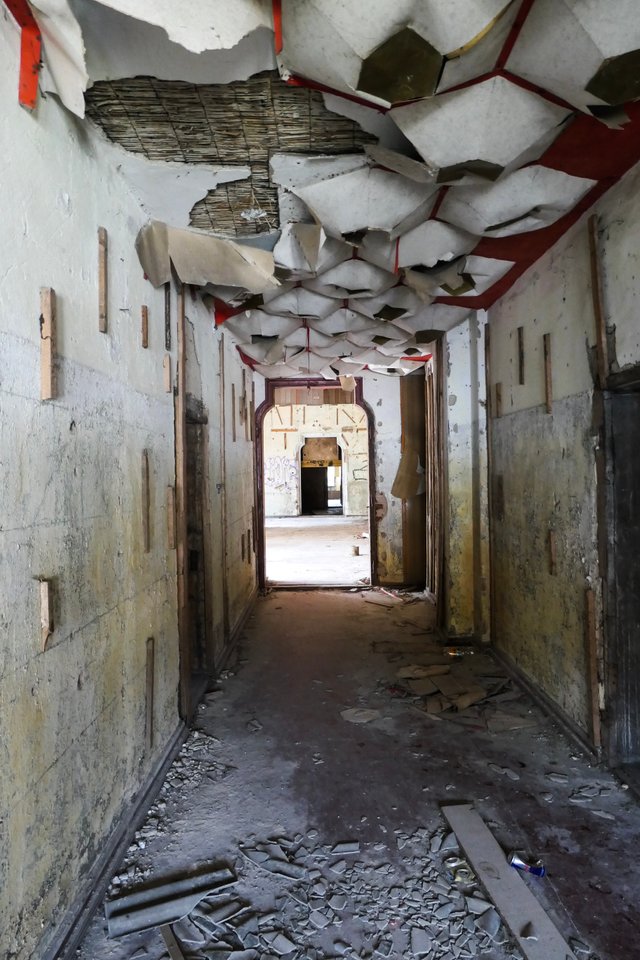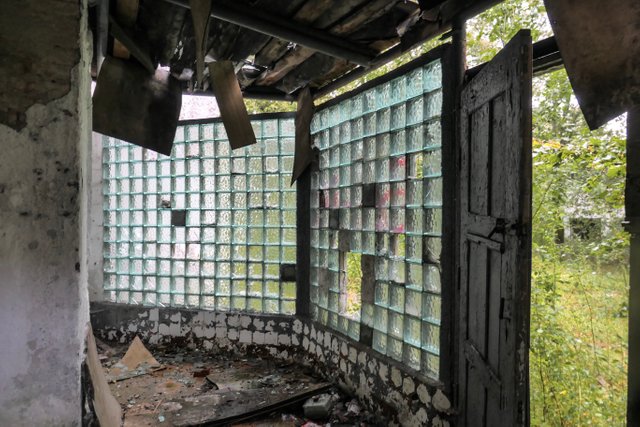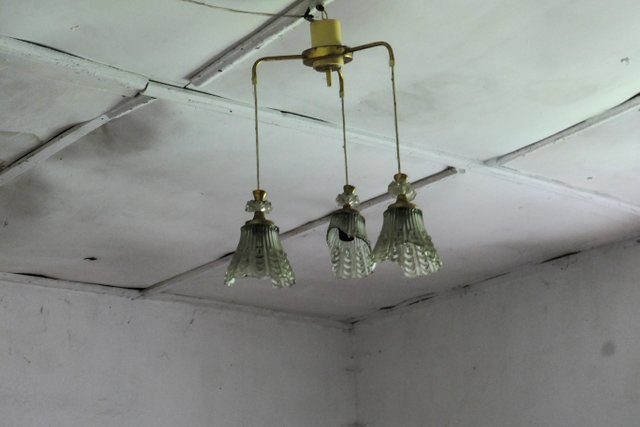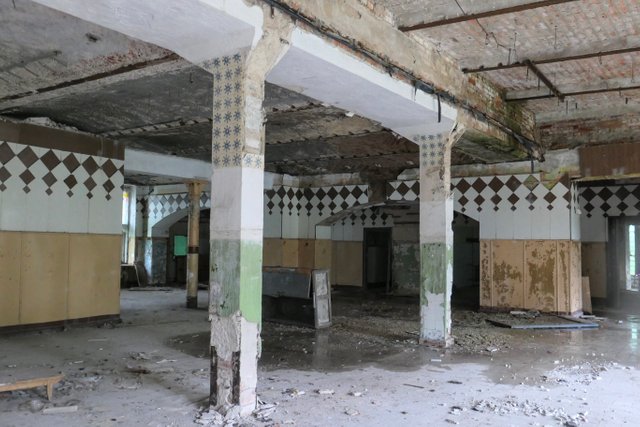 Wandering the corridors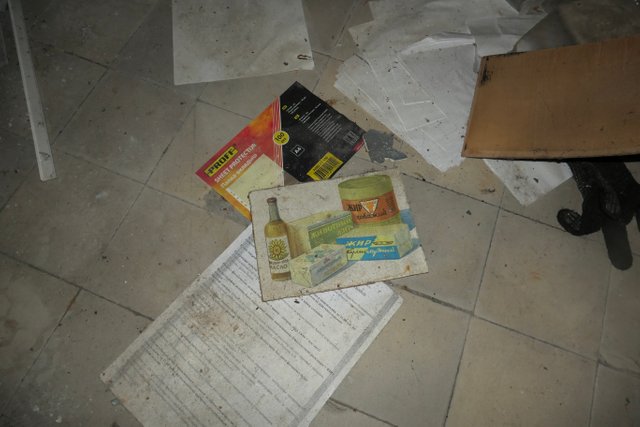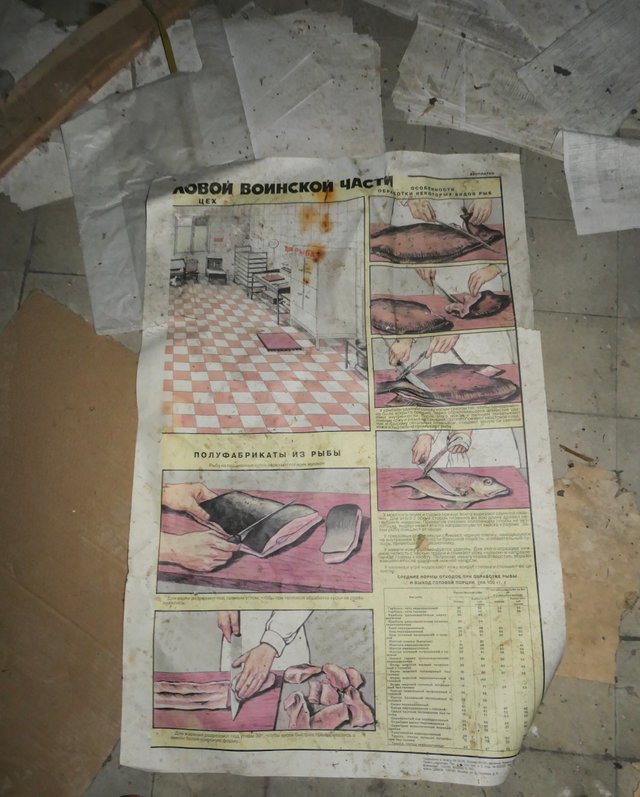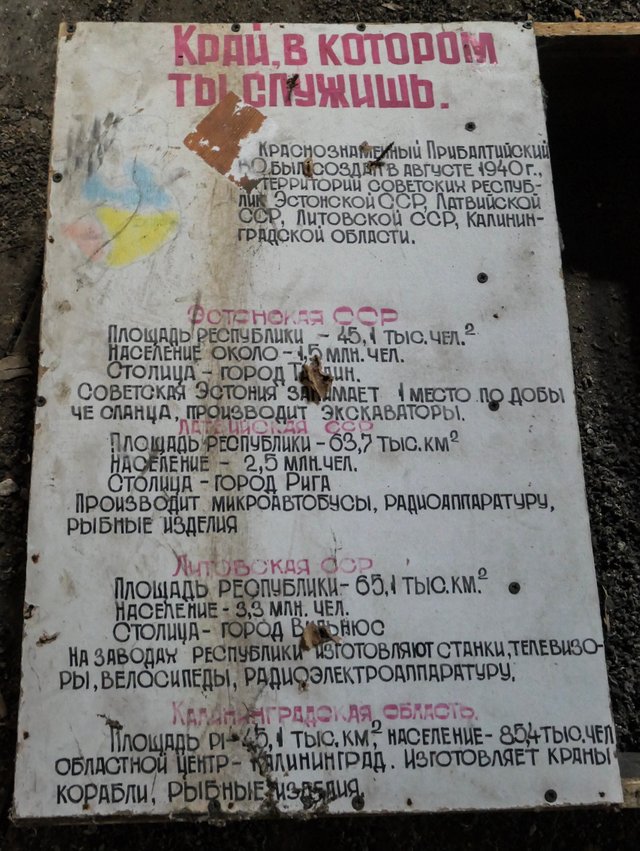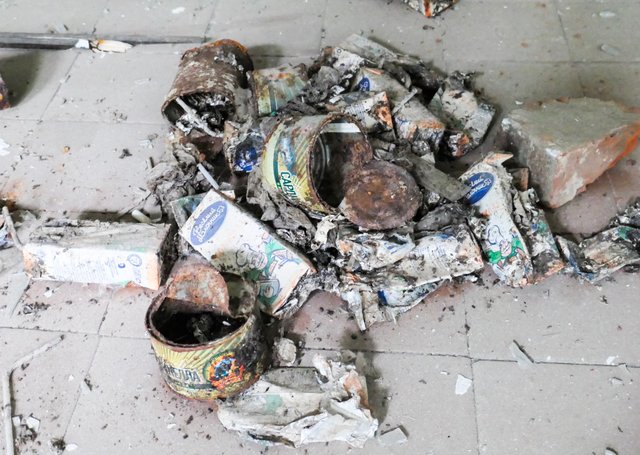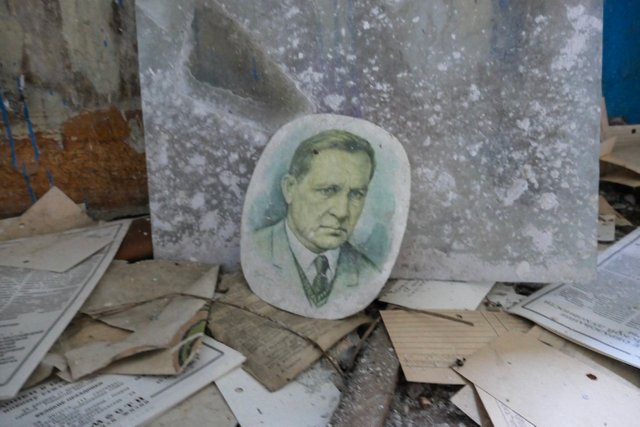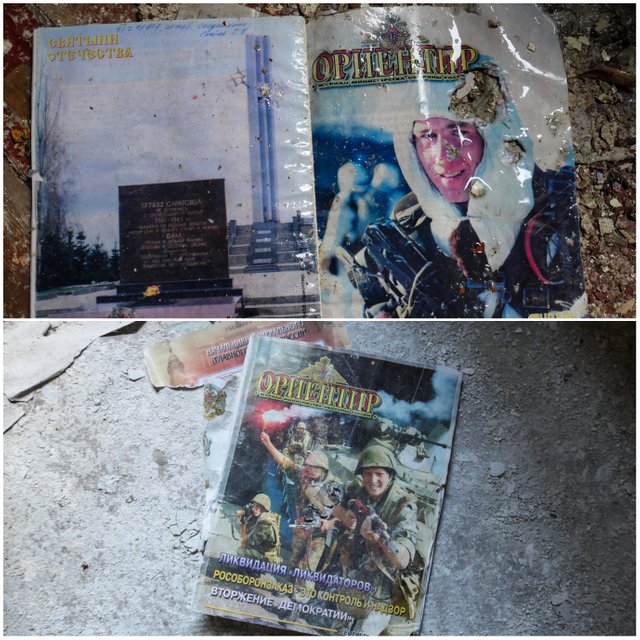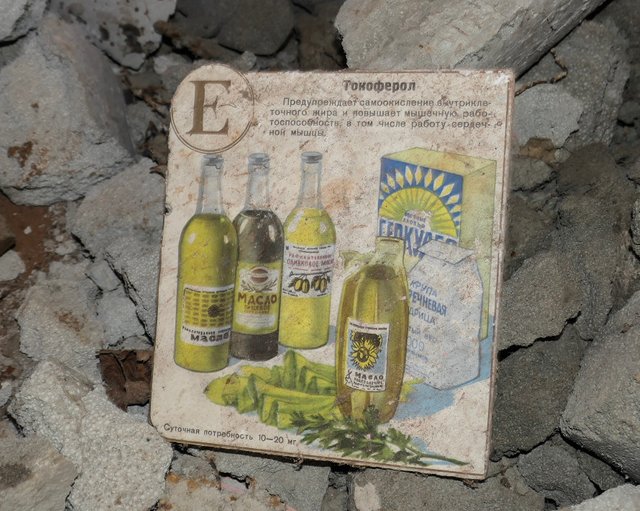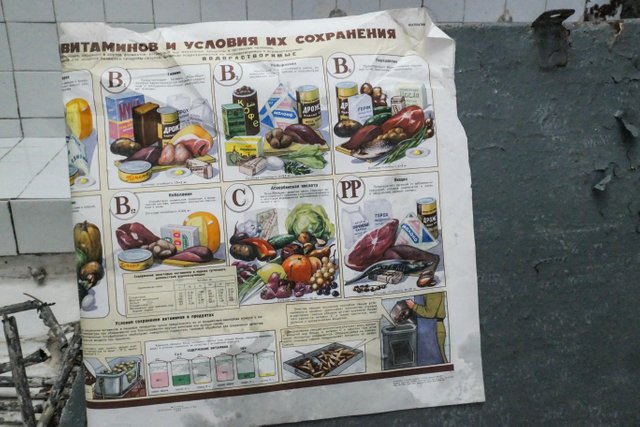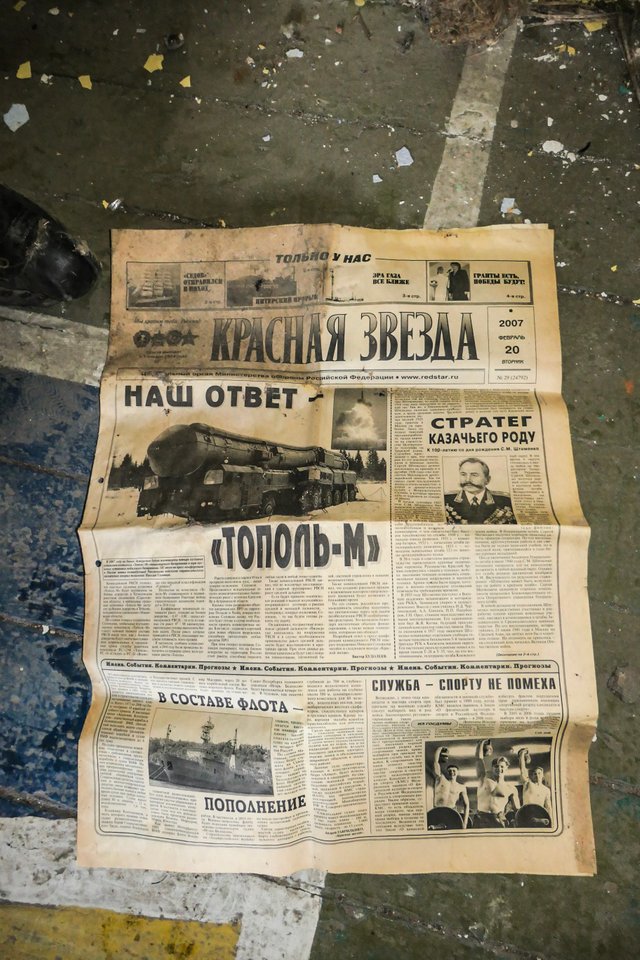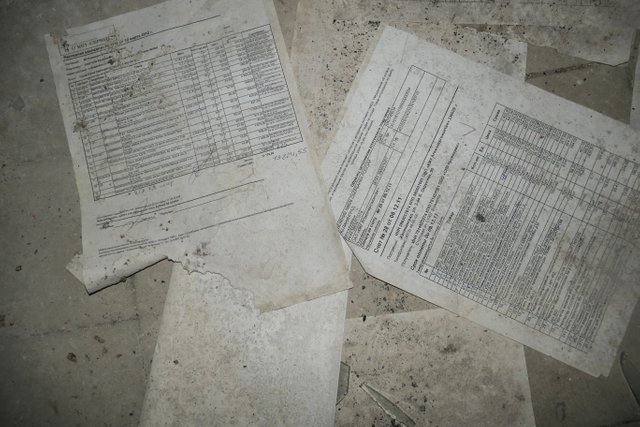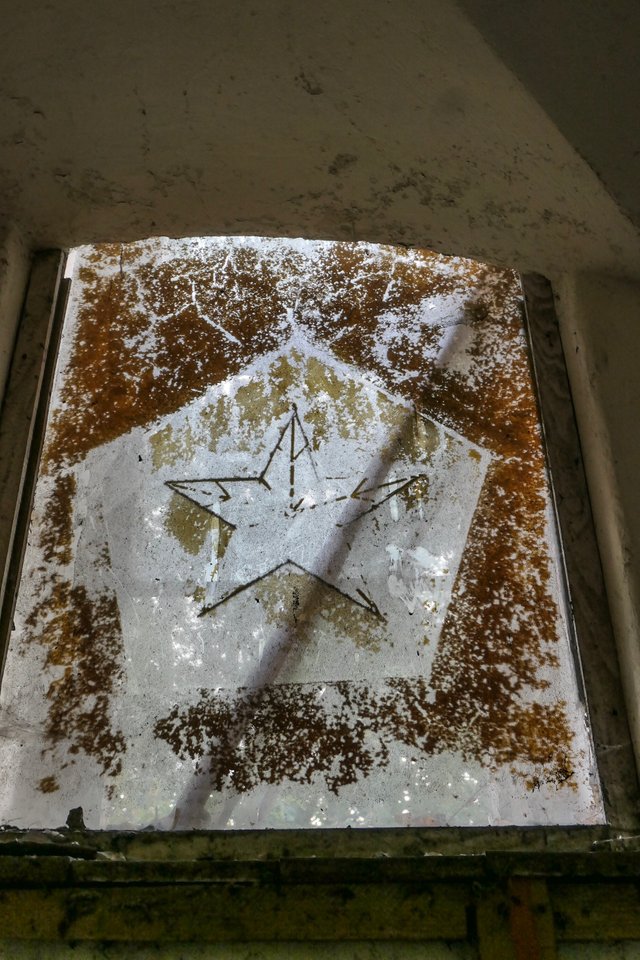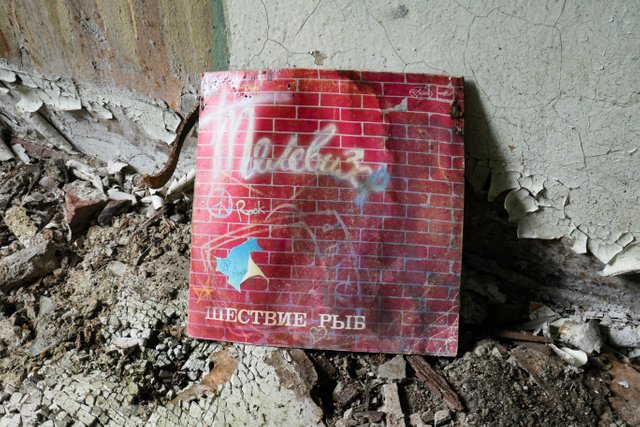 General detritus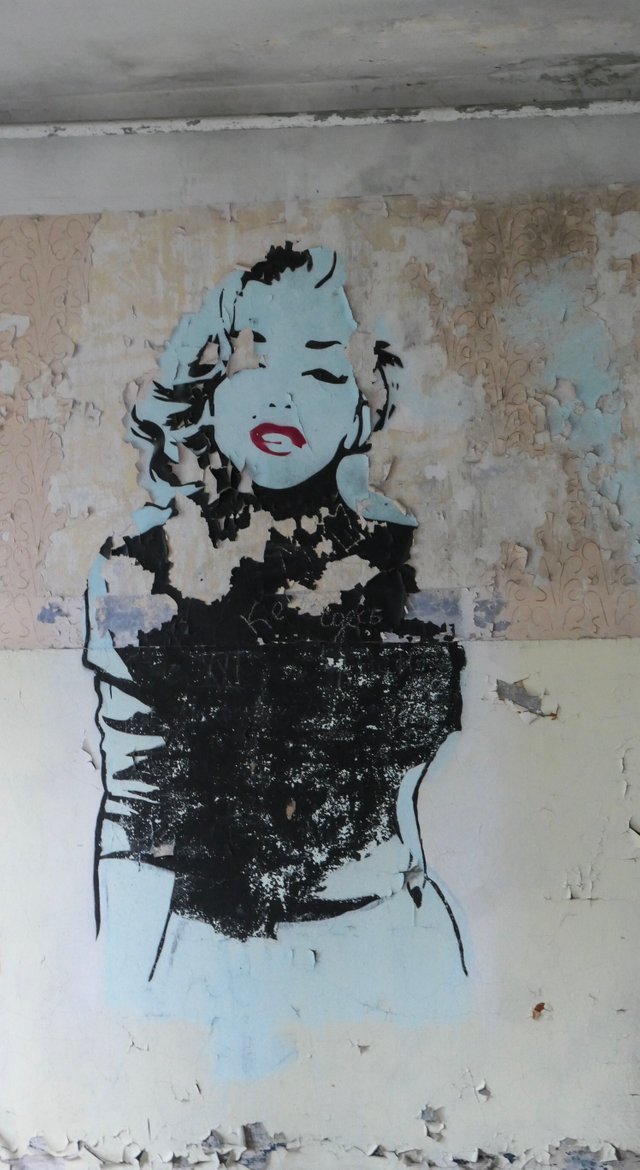 Marilyn