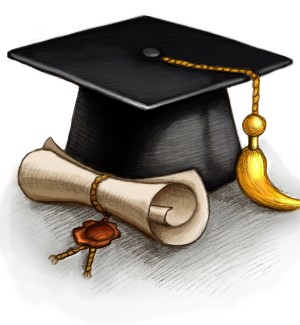 An average bachelor degree in the USA (taking in state, out of state and private institutions into account) costs $33.610 per year. This equates to roughly 40% of an average families income for the year and even then students are leaving with thousands of dollars in debt.
In the 1970s, 27% of workers had a degree that went beyond high school, in 2017 just around 60% of all jobs in the USA require a bachelor degree. I personally do not know many people who did not go to university as these are the circles I was brought up in. It is safe to assume that for every professional job I will apply, there will be a pool of potential candidates, each of them having a bachelors degree competing with me.
Now with these facts in mind... is it useless?
Assumption of safety after a bachelor degree
An article published by CNN states that "Less than half of college graduates under the age of 25 are working at a job that requires a college degree" and there is one simple explanation for this: There are too many people with bachlor degrees and not enough jobs for them.

Debt
As mentioned above, students (middle class) leave with tens of thousands of dollars in debt. After which it is very likely they will secure a job that does not require a bachelors degree. It is then for the individual to decide, is the debt worth it for the potential benefits?

Most bachelor degrees are pure bullshit
My apologies for my blunt statement but its true, unless you're studying to become a doctor, lawyer, vet etc etc your study is most likely to be pure crap. I personally studied business and I know for a fact that each and every one of my fellow students (myself included) crammed for a test or a research paper and did not care to retain the info learned after the ordeal for potential future usage. I know people in the UK who are graduating with a geography degree and being accepted into finance firms. It's not about the degree you study anymore, it's about proving that you are intelligent enough to procure one in the first place.
On a lighter note:
Although obtaining a bachelor degree does not guarantee you success, it still helps to have one. If you are actively looking for a job you are more likely to be successful in the recruitment stages with a bachelors degree than without one.
Bachelor degrees are therefore not useless but just not as valuable as they once were.
As a final note, university is all about experiencing life with fellow pupils, cramming for tests, getting stupidly drunk and making even dumber decisions.
Thank you for taking a look at this article and don't forget to up vote and follow!