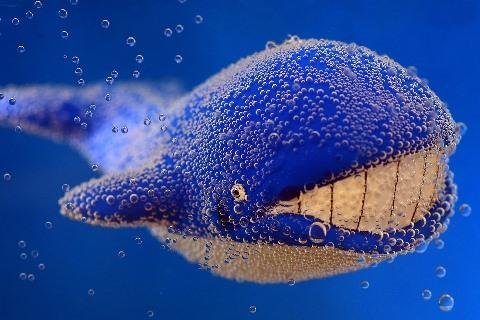 Have you heard of a upvote bot? Well, I just decided to use 18 of them on this post. In no specific order, I have listed and reviewed them.
I Spent a total of $30.77. It was worth it! I kinda forget buildawhale, but I just send him 9 SBD for a total of 30.77.
This little guy is pretty awesome. When you send him .5 he will send you a profitable upvote. He's similar to randowhale. He upvotes you with a random vote.
@bellyrub
Bellyrub is alright. I personally love @bellyrubbank because they give you 45% interest + a upvote. But @bellyrub is a good upvote is use if you need more of a boost. They hold upvote bids every 2.4 hrs.
@bellyrubbank is a pretty cool platform. You send a min of 20 SBD and you will receive 11.25% interest every 3 months. Captal is released after 3 months. They also upvote your posts with over 5000 steempower.
Booster is a pretty awesome service. Similar to @bellyrub they hold upvote bids every 2.4 hrs. However, they also include several upvotes from their curation upvote guild. This makes you often break even or make some profit.
Minnowbooster is pretty cool. You send them 2-5 SBD and they send you a profitable upvote. I personally love getting the gaint upvotes so the 5 SBD feature is awesome and rare on this style of bot.
Lovejuice is alright. Pretty decent upvotes for .1 to .5 SBD.
Treeplanter is pretty cool. You send them .1-.5 SBD and they plant trees for you. Kinda like a charity, I guess. Oh and they send you a pretty good upvote in return.
Randowhale is a classic. Everybody knows randow whale. His upvotes are almost always profitable and theres also a chance he might send you a mega upvote.
Whalereward is pretty cool. Its done, manually. They allow you to send 1-3 SBD for a upvote. Similar to minnowbooster the fact that you can send large amounts of SBD is pretty cool. I would like to see more bots offer more than .5 or 1.
Buildawhale is pretty good. Not very many people seem to use them and they have almost 500k steempower. You bid at least .5 for a percent of the upvote every 2.4 hours.
Discordia is a pretty decent service. .1 min bid system that works like @booster.
drotto is a new bot thats getting some attention thanks to the popular @banjo. He votes every 270 seconds and his min bid is only .001.
Steemtthat is a pretty cool service with some loyal minnow followers. You can only send .01 SBD.
Nettybot is yet another mirco upvote service. You send a min of .1 SBD to get an upvote. Upvotes are released every 1.2 hours.
minnowhelper is a pretty good service. Bids are released every 2.4 hours. People send anywhere from .1 to 1 to receive an upvote.
banjo
Banjo is pretty cool. You can access him in the steempeak on discord. (https://discordapp.com/invite/sqxV63P) Its run by @fyrstikken. Hes a pretty cool guy the few times that I've talked to him. His upvote is free but only a few cents.
***update - I kinda regret tagging banjo in this post cause he commented like 5 times lol.
Minnowpond is a upvote bot that just upvotes you for free when you follow them. They also sell upvotes for .25 and resteems for .75.
If you own or know of a service that I haven't listed feel free, to mention it in the comments.
---
Let me know if you resteem for a large upvote!
---
-
@edolo