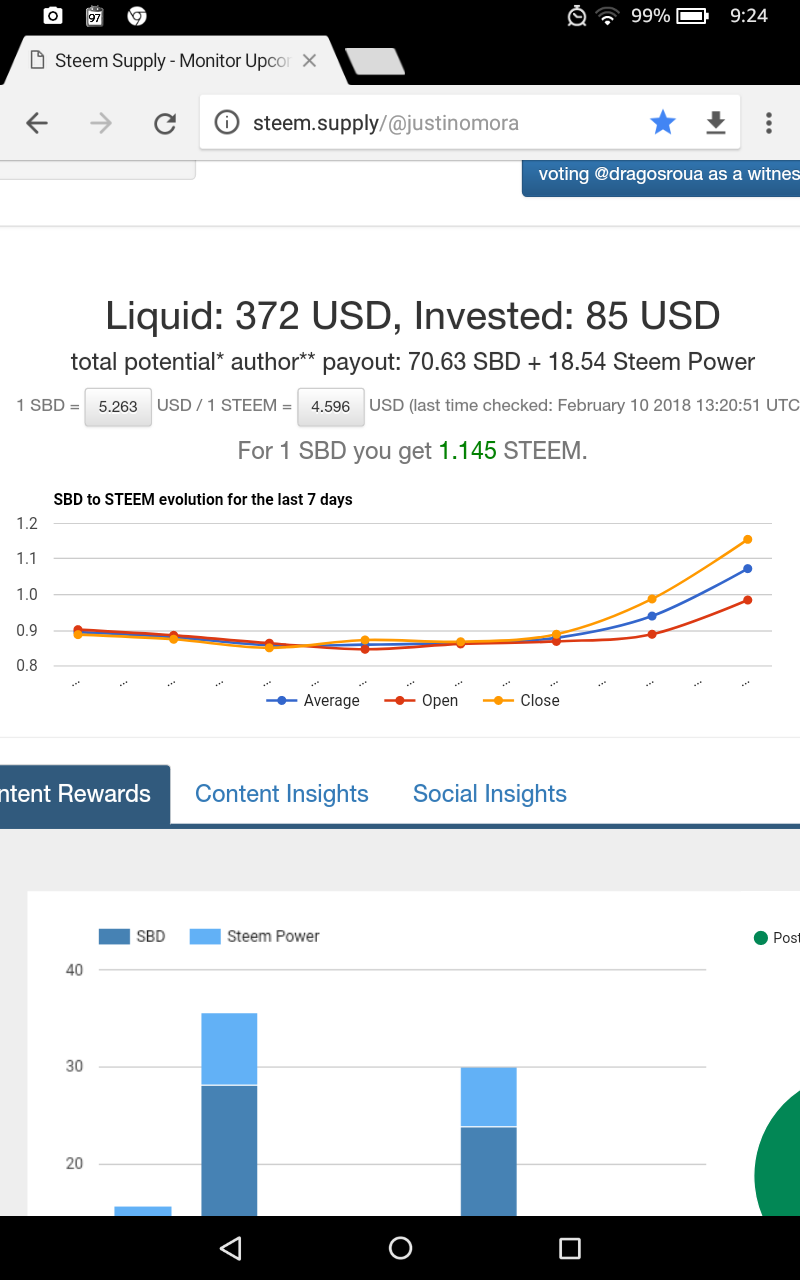 Right now you can make 14.4% gain if you sell the SDB you have. I will wait until second derivative reaches zero. Then sell.
I have been auditing myself on what I have been doing that my made my net worth increase. And for sure, selling Steem for SBD and vice versa is one factor.
Unless marketing, when SBD is higher than Steem, why spend them to get less of them, and less Steem??