UPVOTED AND RESTEEMED!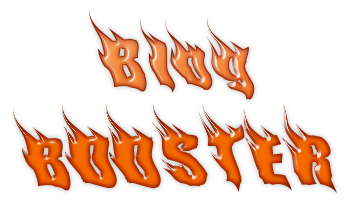 The Postpromoter upvote and resteembot script is churning nicely along boosting your posts!
Upvotes are calculated by how much you pay and how many posts share the upvotes in each round. Pay more - gain more.
Higher bids give higher value on the upvote from me, and always in profit for you!
Send a minimum of 0.005 SBD or STEEM to @blogbooster, and your post get an upvote from me. But not only that; you also get a
🔥 BOOST with multiple upvotes from my curation trail! 🔥
Think about this; you get 6, 7, 8 upvotes, for the cost of one!
This is really positive for you and your posts, the small base fee
is paid back with 7 to 8 upvotes on average.
This is also a RESTEEM BOT! (altough the unfriendly @resteem.bot says otherwise)
If you send 0.1 or more STEEM/SBD I resteem your post to my 4550+ TRUE followers!
I also regularly look through the posts, and the truly great ones get additional resteems on my old @steemrat plus the @blogboost support account.
Requirements for your post;
Minimum 20 minutes old
MAX 5 days old
No NSFW post

That's it.
Have fun getting BOOSTED!
Delegators wanted!
🔥🔥
(My owner will occationally make free resteem posts so make sure you still follow me)
(No refunds below 0.002 because of bot war problems)