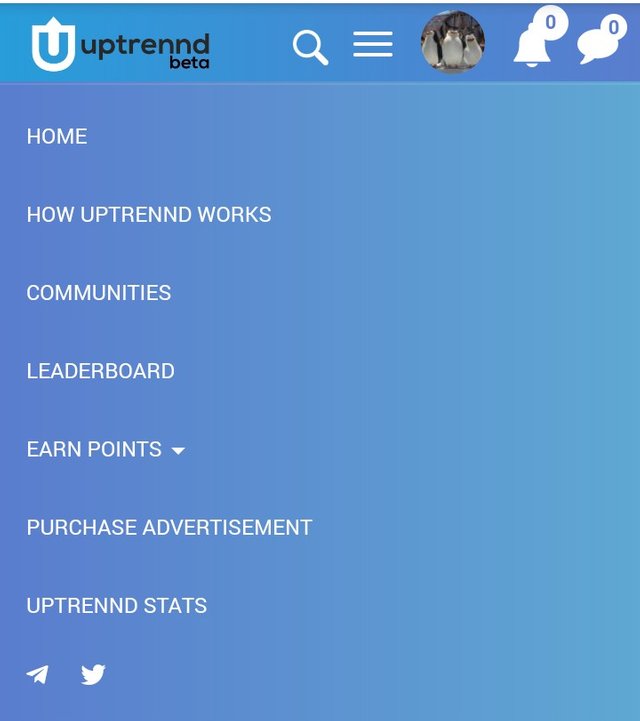 ---
Uptrennd is the new kid on the block, though not so new, but its steadily amassing adoption as well as active user base. Ease of signup, user engagement and not having to kiss asses, and or become a communist makes it a place for all and not for a place for Whales and Witnesses. Speaking of witnesses, Uptrennd doesn't depend on some bunch of Techy demi-gods with a console who look down upon tiny stakeholders but kiss large stakeholders asses for Witness votes.
Also, you start to earn instantly, and your likes and dislikes have value from day one. You do not have to wait for days to get signed up, its instant and your stakes doesn't determine who relates with you on whatever you chose to write about. Meaning, its unlike other dapps in which the larger your stake determines the share of the pie you get per work done even if you spend a whole week researching on articles, you could still end up getting zero cents. The era of engaging to earn rewards and tips from most dapps are gone, on Uptrennd, the story is different. That's the reality now and this why you should consider testing new waters somewhere else if Blogging to earn has become a part of you.
The witnesses nor the Caretakers of many DPOS platform don't care about your engagement, trust me, using this Platform since 2017 and I could tell you how retrogressive it is to continue supporting and promoting something that never appreciate your efforts. Only a few Big fishes always supports and I'm very sure most of them are wary of the state of things now. But you could stay put and sweat for nothing or try something new out without fear of an external power seizing and rendering your tokens useless. Join Uptrennd today and compare the easy of use and user retention schemes put in place. Here is my little weekend gift to all Blockchain bloggers willing to try something new and different!