To keep our pond in good working order so that it can continue to provide us with so much enjoyment throughout the year, some maintenance is required.
Over the years, the place where water exits the pond during heavy rain storms, has gradually narrowed as debris and the encroaching grass has narrowed the outlet.
This can become a big issue as you don't want the water overflowing the banks of the pond.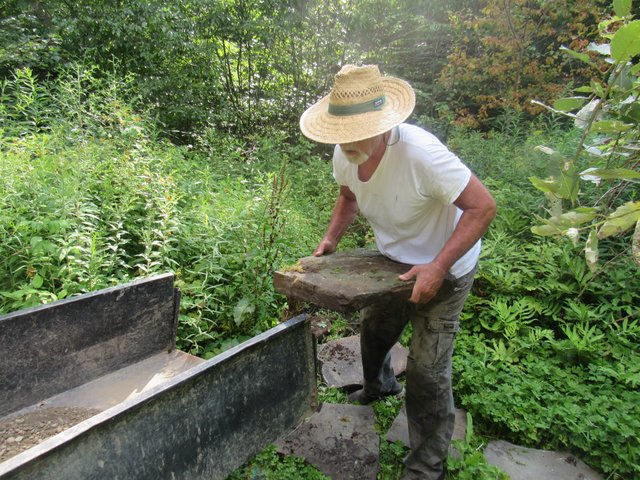 After gathering some flat rocks, I decided to make a couple of changes to the outlet of the pond.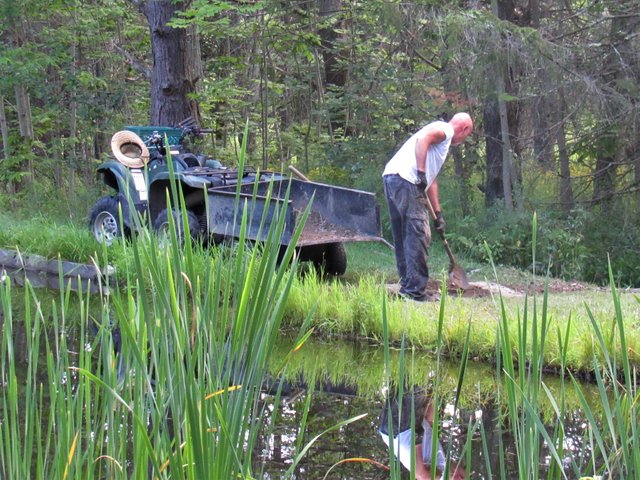 I would be making the outlet a little wider, and would also be placing some rather large flat stones where the tires of the lawnmower and 4 wheeler track, when crossing.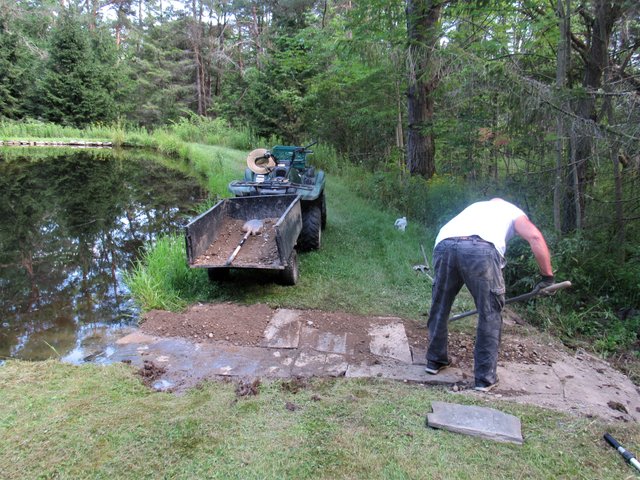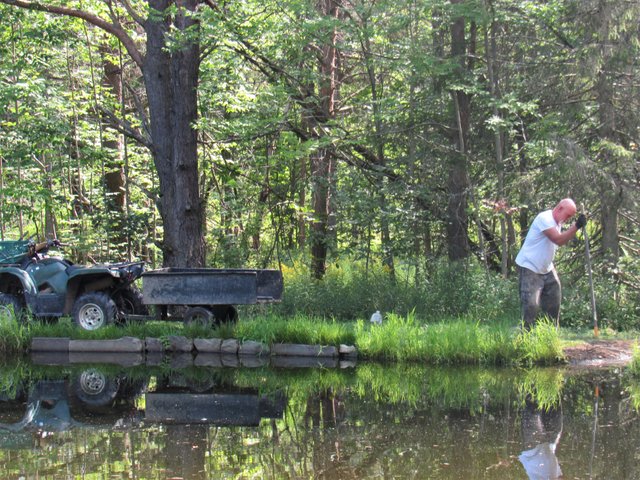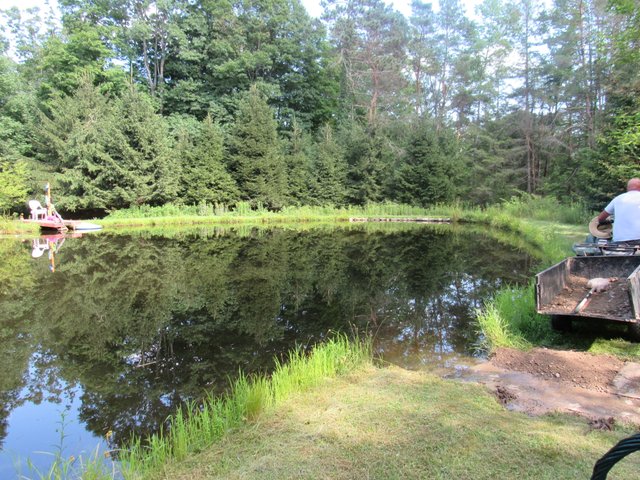 Having completed this project at dusk the day before, I was up early to do a little gloating and cleanup.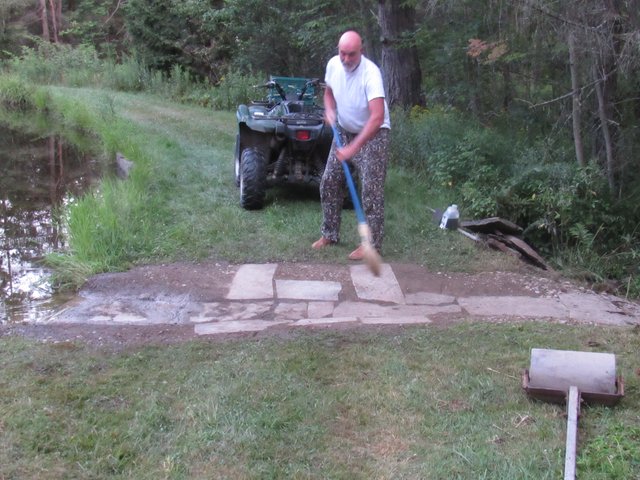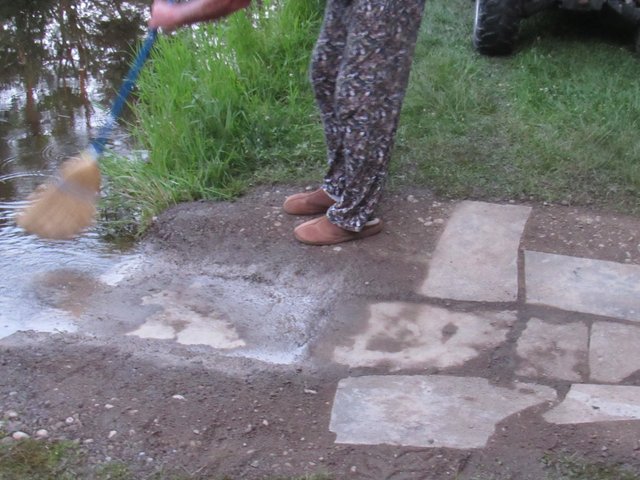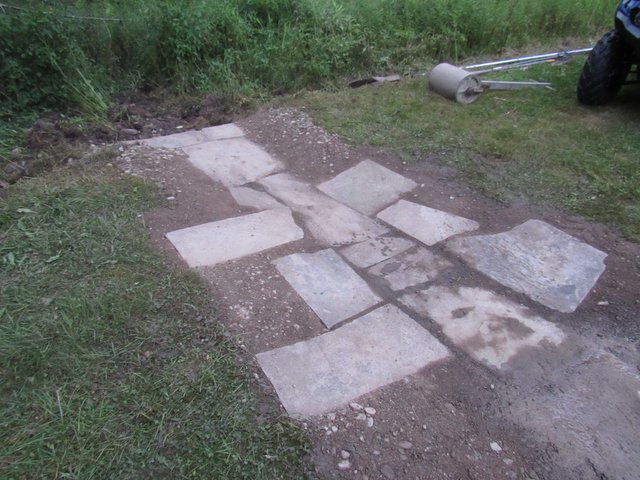 Let it rain.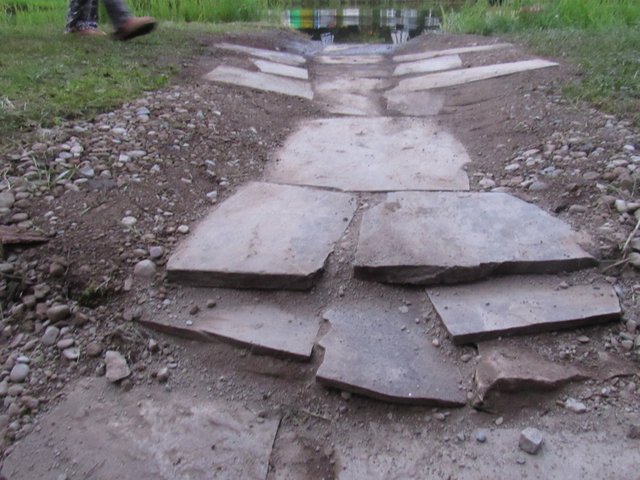 Our pond gives us so much pleasure, from the reflections of the surrounding scenery,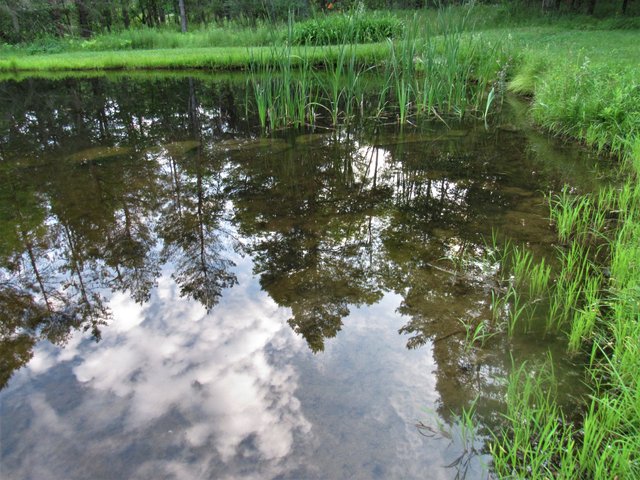 to swimming,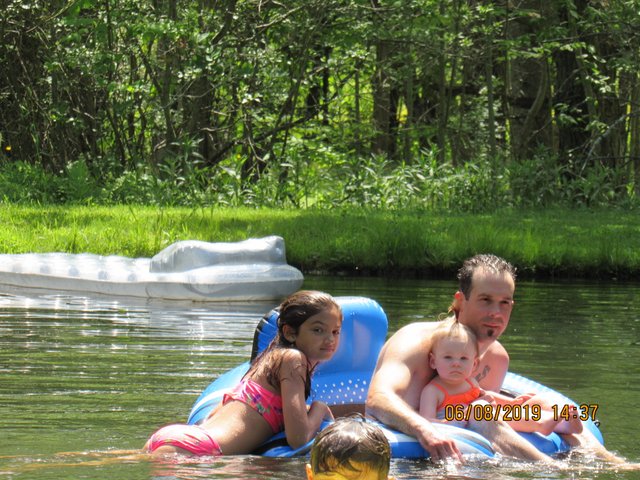 to fishing,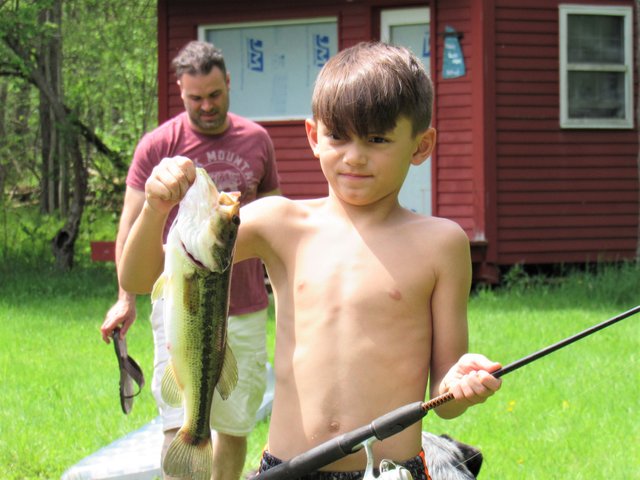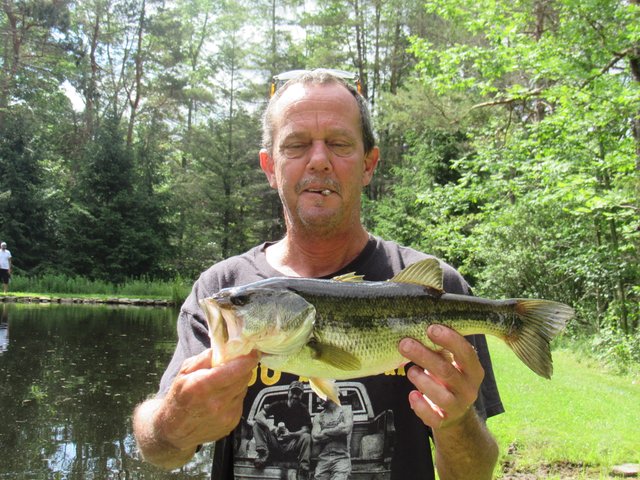 to connecting with nature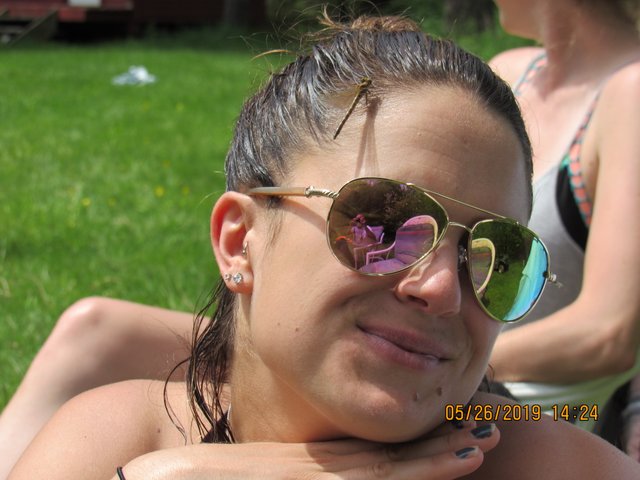 to boating,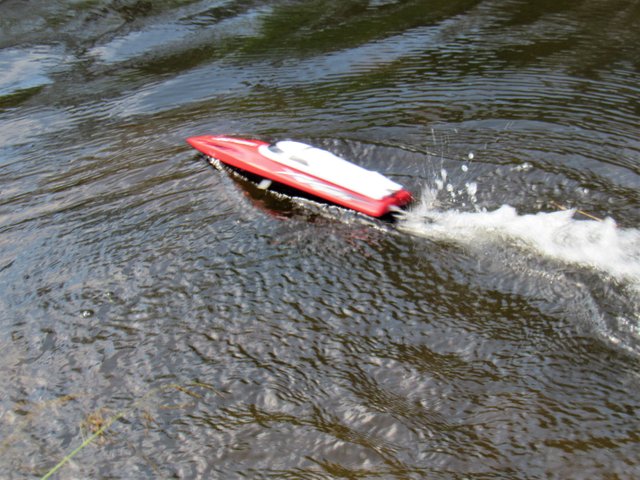 to hanging out,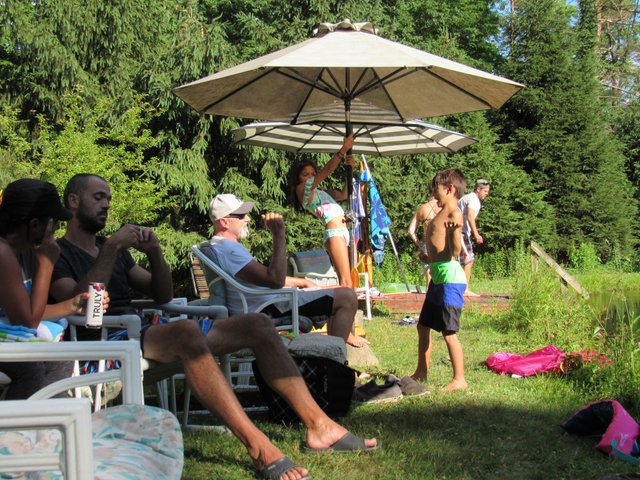 and just chilling.