Status update Euro Jackpot contest #81 - about 47 hours to join! Win also UFM tokens and UFM lottery tickets!!!
We are living in exciting times. This contest will close 5 hours after @hiveio will do the hardfork and goes live.
Tomorrow I will write a small post of what my plans are. If you're interested in what will happen to this contest from Friday on you might find some answers there even we all not know how hive.io will work exactly.
26 participants until now again ... will we reach 30+ again?
I want to thank all the participants for their support!
By the way: I was told that @steembasicincome is planning to copy its program to hive.
So what you win here will be there also 🙃
Kind reminder:
You can also win UFM tokens and UFM lottery tickets!!!
---
This week's tickets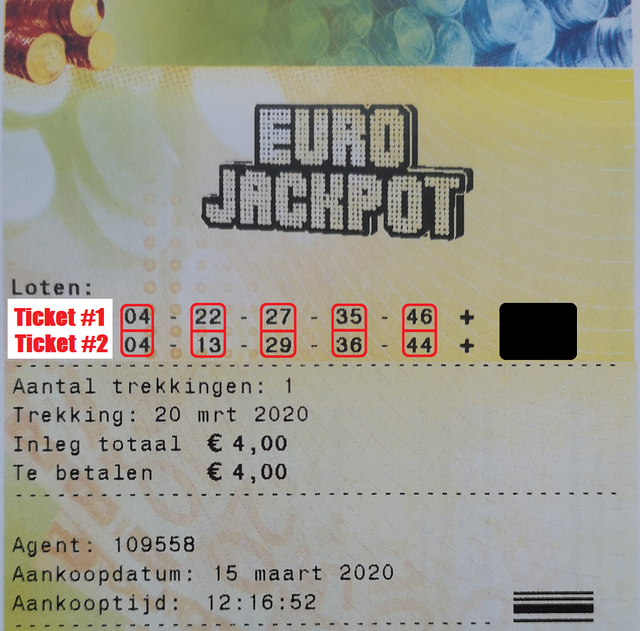 Overview of the entries we have until now
Ticket #1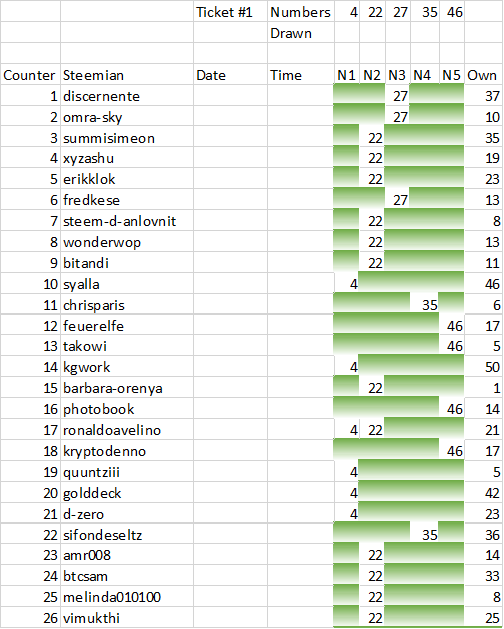 Ticket #2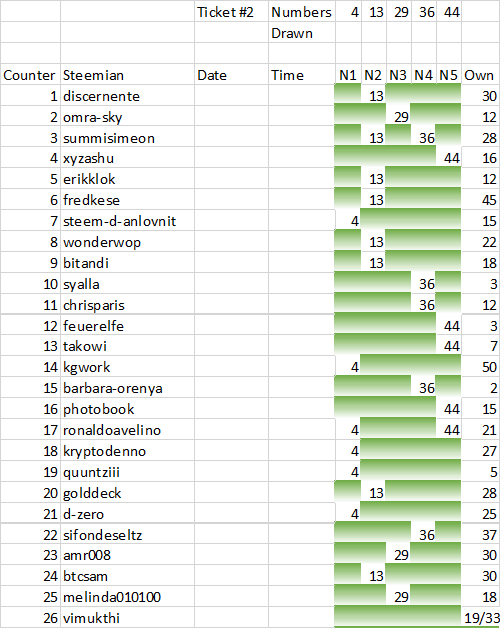 Summary
One invalid entry on ticket #2 by @vimukthi - looks like a typo to me.
Number 22 seems to be a favorite on ticket #1.
There is no need to act for you as long as your entry is valid - this post is only for your information and to let you check if I did my job correctly.
If I forgot someone or something please let me know in the comments - I'm also only human and do this all manually - no scripts involved ;)
Join the fun if you did not yet by clicking and commenting here before Friday the 20th of March 2020 at 7 PM CET (6 PM UTC).
STEEM ON!!!
Buying STEEM with fiat money or selling STEEM for fiat money is easy now! Low transfer rates and no need to go via other coins anymore! Check bitvavo and give it a try. Registration and transactions are super easy!

If you love dogs you might want to take a look at @dog-marley's stories.
If you love music you might want to take a look at @psionic-tremors' blog.

For free Bitcoins every hour click here
For free Bitcoins every 5 minutes click here
For free BTC Cash every 5 minutes click here
For free Dogecoins every 5 minutes click here
For free Litecoins every 5 minutes click here
For free Dash Coins every 5 minutes click here

Awesome signature by @zord189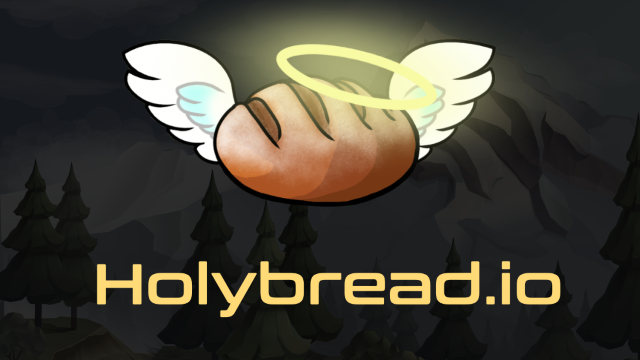 COMING SOON:


@discernente, @omra-sky, @summisimeon, @xyzashu, @erikklok, @fredkese, @steem-d-anlovnit, @wonderwop, @bitandi, @syalla, @chrisparis, @feuerelfe, @takowi, @kgwork, @photobook, @ronaldoavelino, @kryptodenno, @quuntziii, @golddeck, @d-zero, @sifondeseltz, @amr008, @btcsam, @melinda010100, @vimukthi