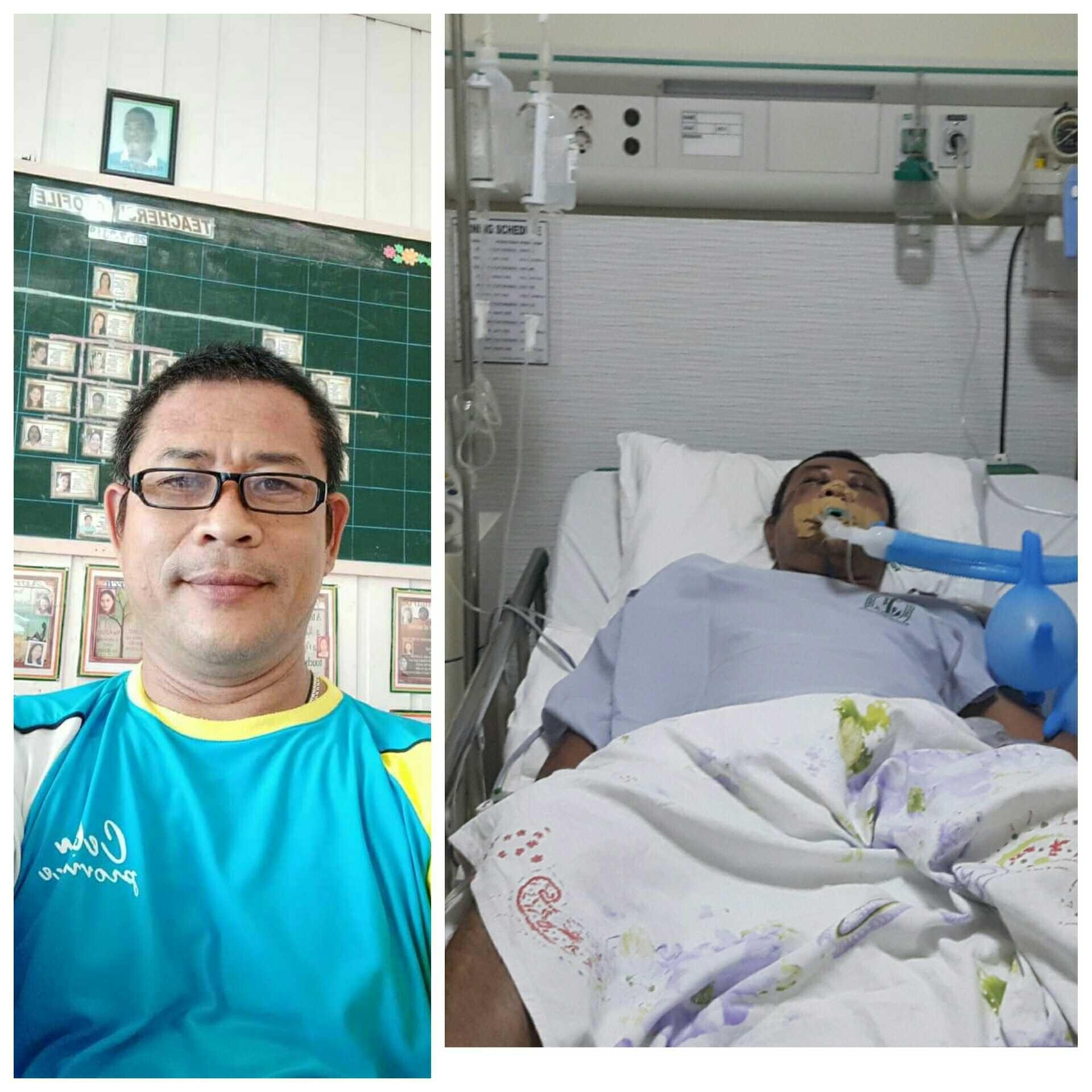 Hello, steemians, I take courage to share the accident that happened to my uncle ( my mother's brother) last Sunday dawn, August 27-2018.
And If you won't mind, am also knocking at your kind heart to help us on his medication and raging amount of hospital bill. We've been looking for means to cope up with this problem too big...becomes bigger each day eventually.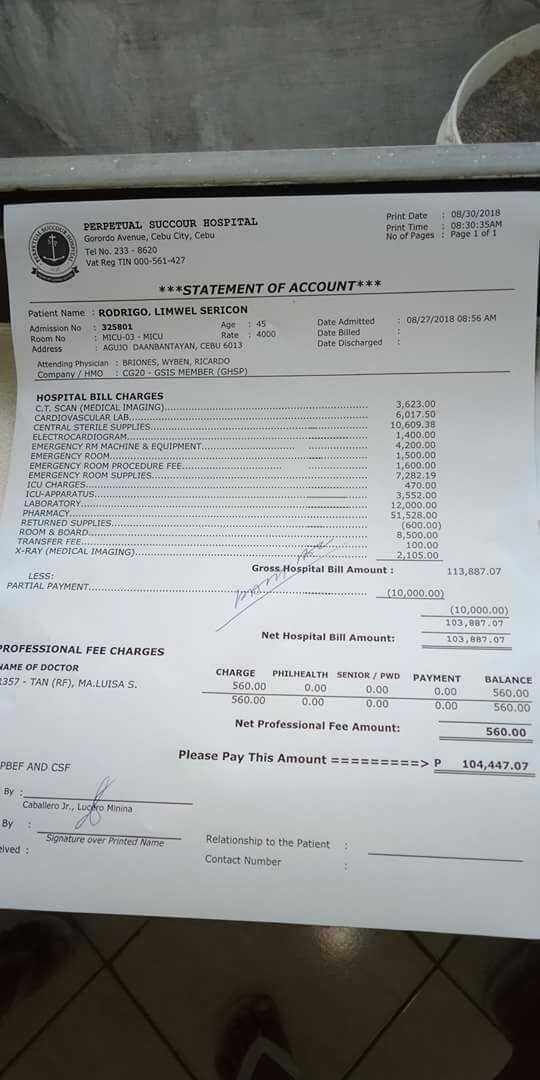 partial billing
My uncle is a public school master teacher. He's been teaching for more than 20 years in Maya Elementary School Daanbantayan Cebu Philippines. On the eve of our town fiesta, the 26th day of August was the presentation night for students and teachers.
After the program, starts the fiesta celebration where occasion like this my uncle would usually stay at his co-teachers place. We were just shocked when a neighbor boy was running in his fast breath to inform us that my uncle encountered a road accident. No one could actually tell for how long did my uncle's body lies on the street since it was just reported at early dawn. Immediately they called an ambulance and brought him to the City. He is now at Perpetual Succour Hospital and now on his 4th day at the Intensive Care Unit (ICU). Until now we don't know what really happened because he is in comatose.
The x-ray showed a fracture on his face and head. He is scheduled for operation due to a blood clot in his brain.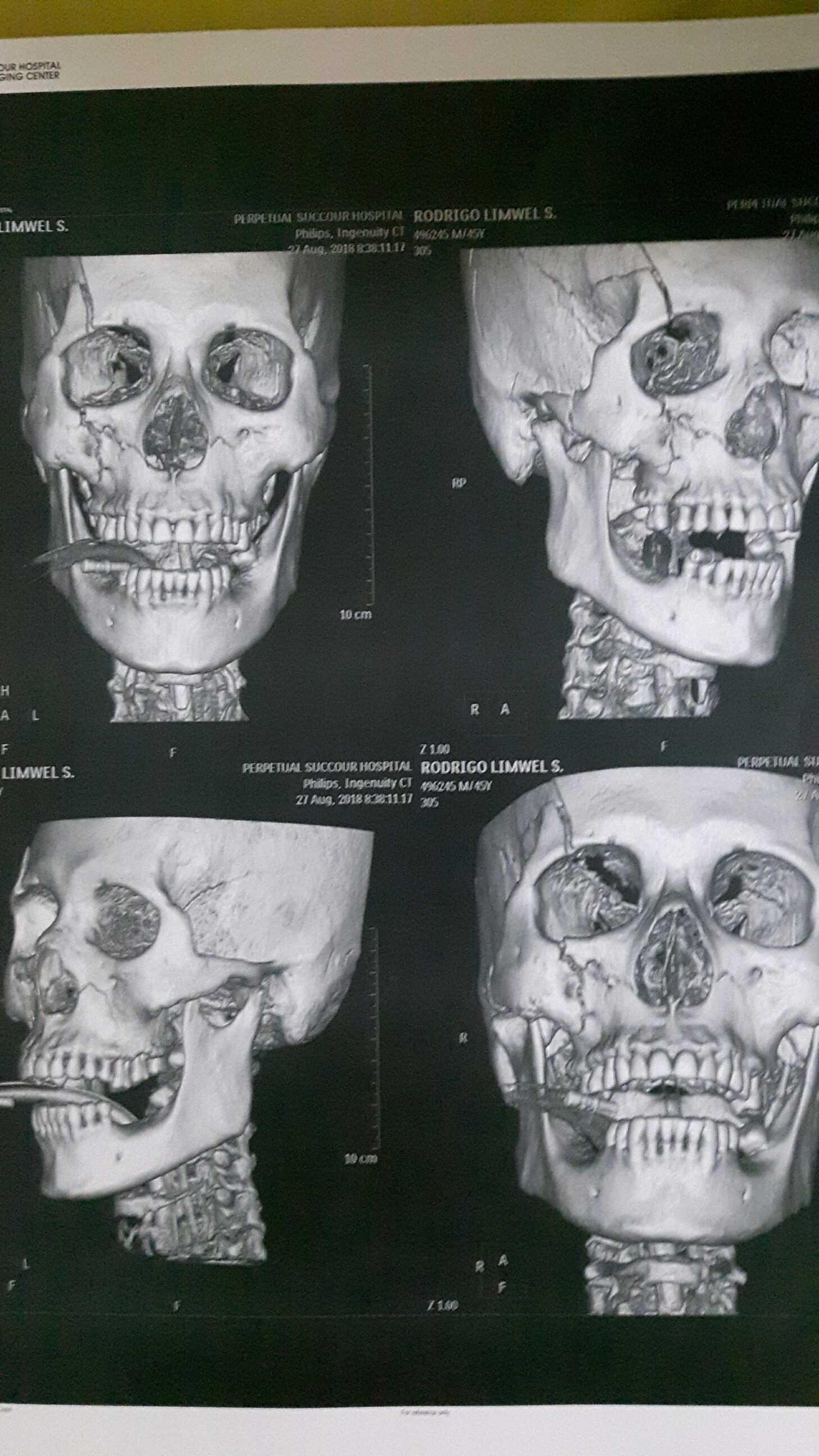 The Hospital already told us to prepare a huge amount of money for his operations, including his medicine and hospital bill.
Steemians really, am actually hesitant to do this post but I can't just close my eyes in this sad reality that my family is in great need. Now I'll do this for the purpose of asking for donations of any amount of sbd or steem to help save his life.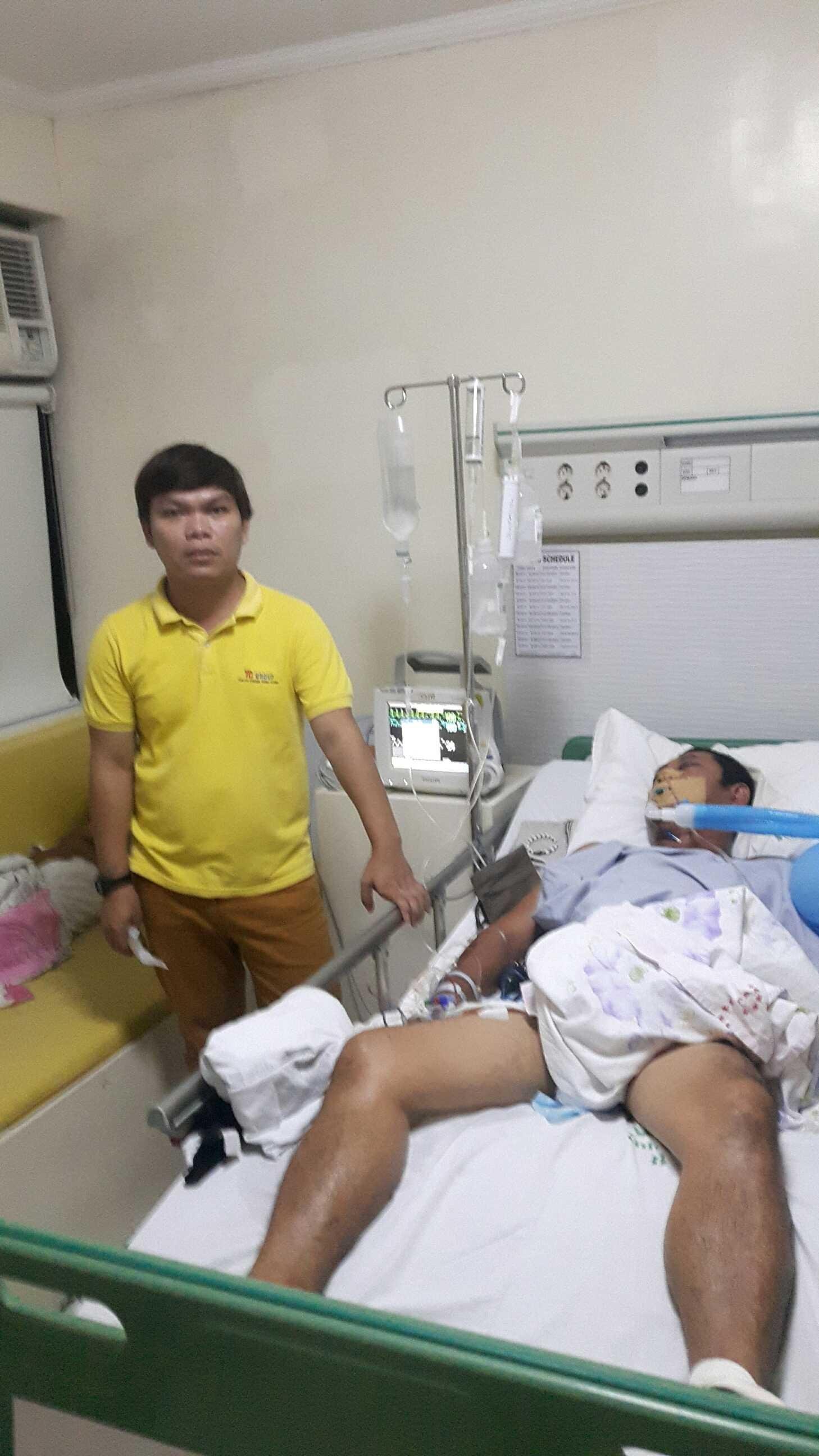 A brief story of his life,
A breadwinner and has 3 scholars reason at his age,48 years old, he never gets married. I really hope and pray that he can survive in this life-threatening trial.
Thank you so much,
Truly,