The iCare Games Digital Exhibition Fundraiser Update 4
Hi everyone,  here is the newest update for our iCare Game exhibition Fundraiser!
大家好,我们和iCare要举办的 智研得育游戏展又有进展更新了!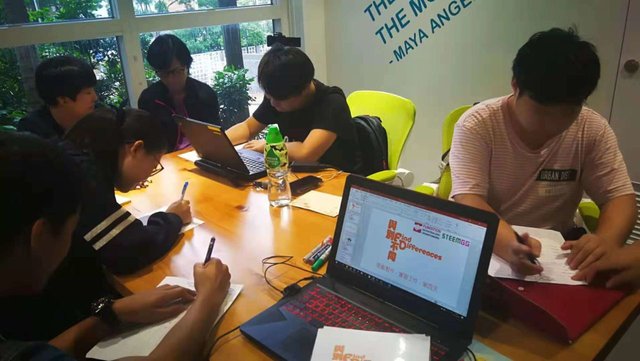 Last Sunday, @honoru and the students had there second to last workshop for the exhibition.  If you would recall from the last update, after the final workshop, all the ideas and project plan will be passed onto the interns for implementation which will be due out in December. But before that can happen,  the students must come up with a strategy and directions that the interns can follow to deliver the game they designed. Here is the run down of the agenda of their last workshop.
上周末,@honoru米高和学童们参加了倒数第二次实习课。我们从上次的更新里知道十一月底最后一次聚会后,学童们会把完成的游戏策划和思路交给两个实习生去实现为最终的游戏。所以在这最后两次实习课里,学童和家长们都会很努力地把所有工作完成。看看他们的时间表就知道他们有多努力了!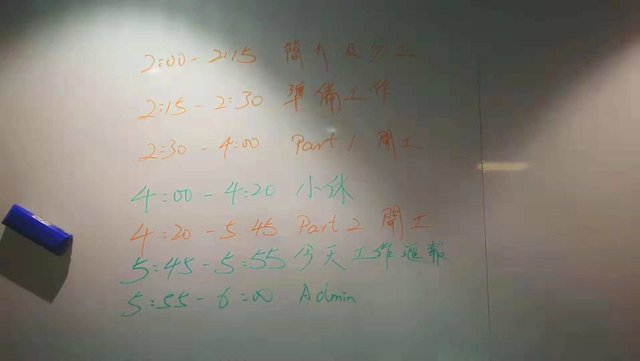 One thing that you might notice is that the projector had disappeared.  That's because to save costs, iCare had change the venue to a smaller office so it's back to whiteboard and markers. This new venue is within the Hong Kong Productivity Council,  which allows a venue share through a Co-working Space membership program that is half of that needed to rent out a similar venue. In addition, there is free Wi-Fi which also saves the cost of renting a portable Wi-Fi.

有没有发现投影屏不见了?这是因为为了节省开消,米高决定换了个地点,比较小,没有投影,只好回到用白板了。这个场地位于香港生产力促进局内,房间租金以Co-working Space 会员费代替,省了一半的租金。另外也有免费Wi-Fi, 省了要租Wi-Fi蛋的钱。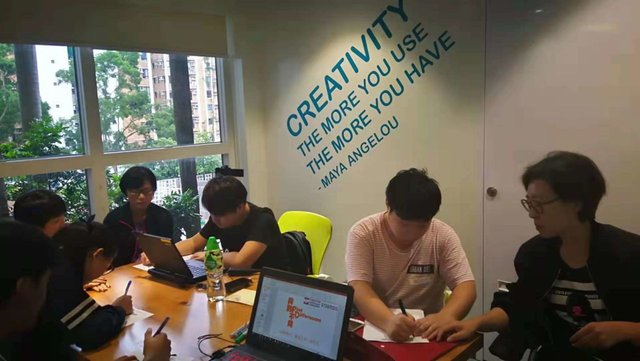 But changing to a smaller venue didn't stop the students from working hard to make their creation onto reality. The students and their parents were divided into groups. Two groups were in charge of designing and planning for new functionalities; one group was tasked with improving and providing additional contents for the game that is already out on Google Play,  and two groups were responsible for advertising of the app and will be making a short clip for promoting the games. Just looking at their whiteboard we can tell how much brainstorming has been going on!
虽然地方比较小,但这没有影响学童们对工作的热情。学童和家长们分开了五组分工,其中两组负责新游戏功能的构思和策划,一组负责加强已上架的游戏的内容和增加趣味性,最后两组负责推广游戏并制作宣传短片。看看他们的白板,看来他们的头脑风暴非常见效哦!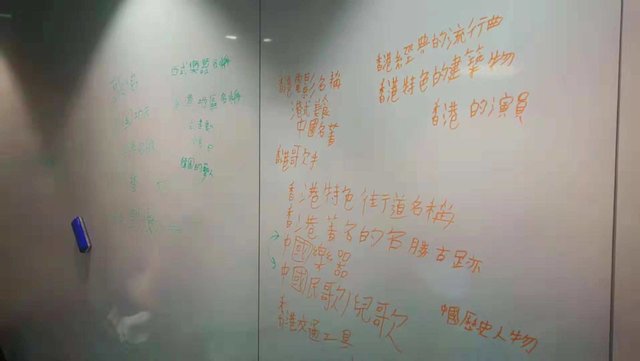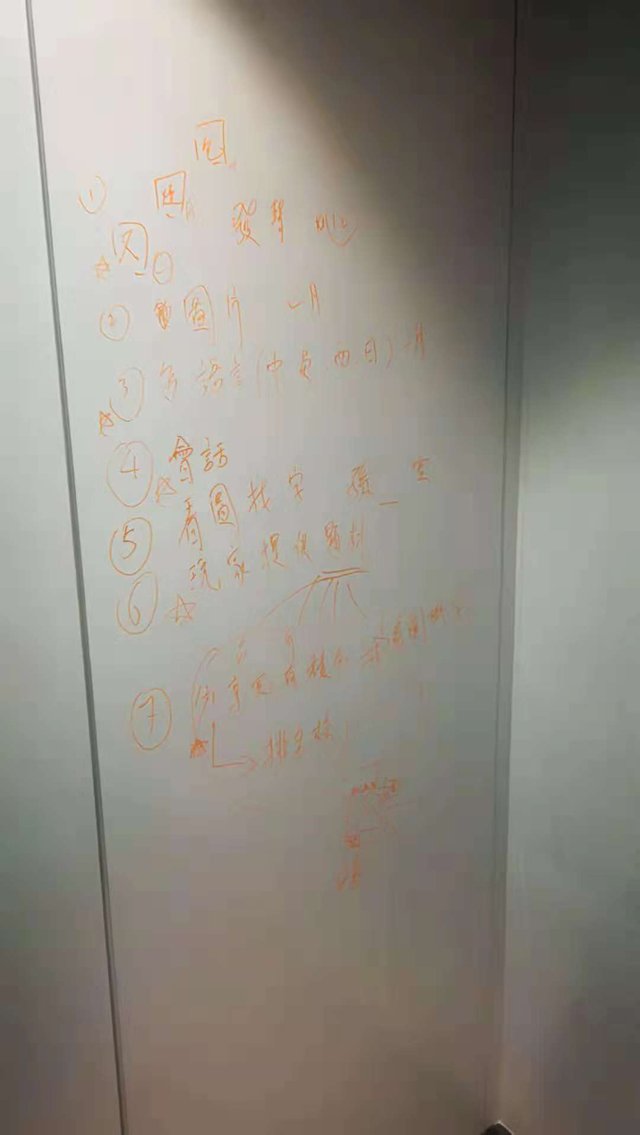 Another thing that they did during the workshop was to review the progress in terms of the sales of their game. It was noted that there are now 28 downloads in total,  some of which are outside of Hong Kong which they are very happy with. However, they also noted that some of the other countries have only one download. They see this as having room to improve,  as right now it seems that these people who downloaded the game did not recommend it to their friends. So they have worked extra hard at this workshop to come up with brilliant ideas to make their game even better. Well,  Good Luck to that, and we look forward to seeing the new and improved games soon!
另外,他们还回顾了已经上架了的游戏的销售状况。他们的游戏已经被下载了28次,其中包括了香港地区外的玩家。这是个非常好的消息。然而,有好几个地区只有一个下载。这意味着下载的用户没有把游戏介绍给朋友。因此游戏有很大的改善空间,而学童们也很努力地朝着这方面改进游戏。学童们,加油!非常期待你们的最终成果!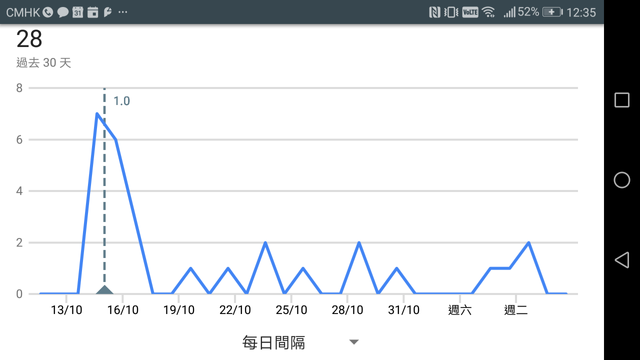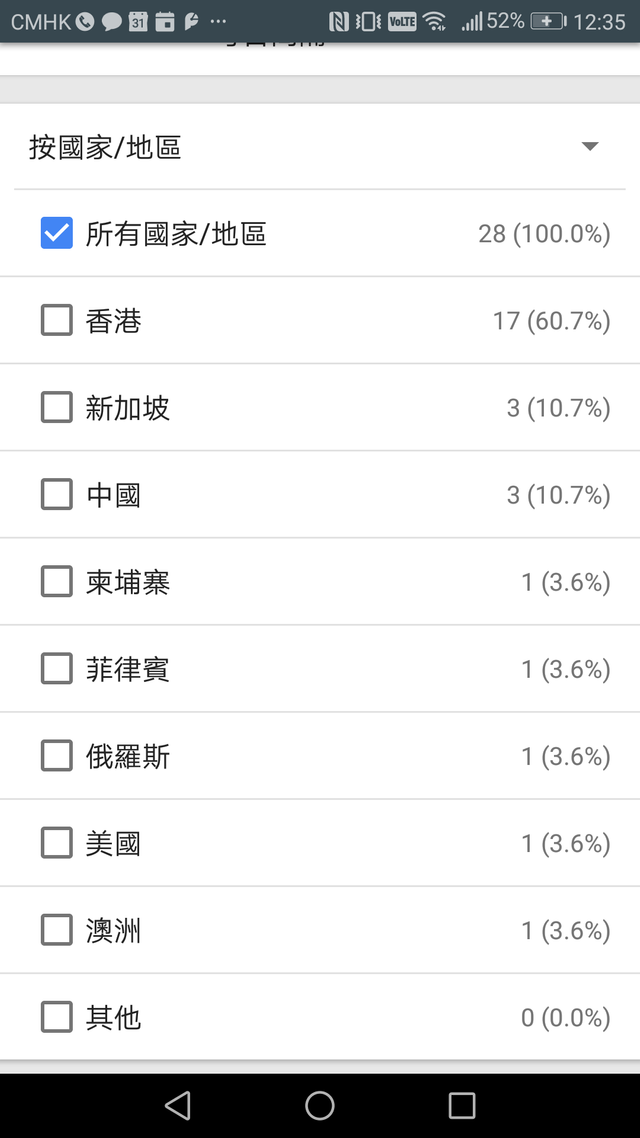 That's all I have for this week's update.  See you next week!

这周的更新就告一段落,下周见!