The iCare Games Digital Exhibition Fundraiser Final Update
Hi everyone, finally I am back from holiday! It seems that time had passed extra quickly and so much had happened in the steemit world since I last updated! Another workshop has also been hosted by @honoru for the iCare Game Exhibition the two weekends ago. It was the final workshop, which means that this will probably be the final update until the games come online!
各位好!我放完假回來了!兩星期沒有上Steemit,有點恍如隔世的感覺。而@honoru和iCare也為學童們舉行了最後一次工作坊。所以這次更新將會是遊戲在Steemgg上架之前最後一次更新!
Here is an update from @honoru's Michael 以下是米高給我們的最新消息: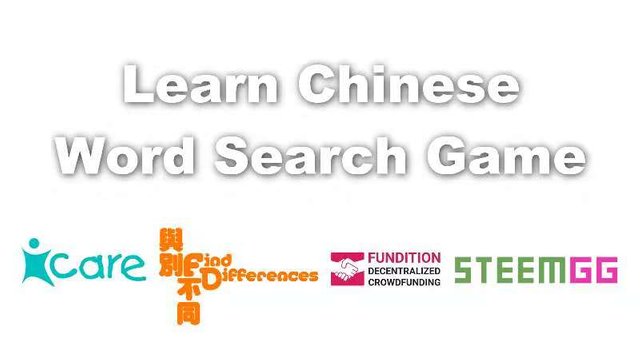 經過暑假期間的技能培訓後, 我們選出五位年青人,他們分別有自閉症、讀寫障礙及語言障礙。我們將他們組成一個遊戲開發小組,一起創作益智小遊戲,感謝 @steemgg 及 @funditon 的支持,幫助此項目能創作下去。
After a training session back in July/August,  we have chosen five students with Autism, Dyslexia and speech/language impairment, and formed a game development team known as Find Difference, to create educational games.  We sincerely thank the support of @steemgg and @fundition, allowing us to continue with our project.


上週是今年小組工作坊最後一天,當天為製作App的宣傳推廣影片。影片構思是由兩位家長及兩位自閉症年青人負責,家長們想了不同的表達方式,並寫下推廣標語。但家長們寫好標語後,卻抱著一個懷疑態度「年青人是否能做得到?」
在上週六的課堂中,我們預算四小時來給兩位年青人製作宣傳短片,但臨時其中一位年青人因事未能出席,只餘下一位來做製作。家長們見狀,便更加擔心,怕真的完成不了。

Last weekend (17th) was the last workshop of the Find Difference Team,  and it was dedicated to making the advertising clip for the Chinese Idiom App that is now available for download on Google Play. The design of the animation clip was done by two of the parents and two students with Autism. The parents came up with the advertising slogan pretty quickly,  but they were worried - will the students be able to design a full clip based on just this slogan? So during the last workshop,  we assigned a 4 hour time slot for the two students to make the animation clip,  but unfortunately, one of the students couldn't make it to the workshop. This made the parents even more nervous,  now that the task of making the clip falls onto the shoulders of just one student.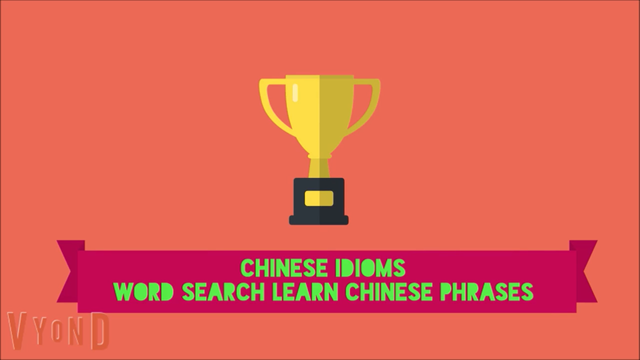 @honoru 與 太太 一直以來對這孩子的「審美眼光」很有信心。年青人一邊按著標語及策劃案創作,我們再從旁引導,大約兩個小時內,經過不同選材及調節,整個短片的雛型大致完成。此刻, @honoru 問年青人「是否可以給媽媽看一看這個作品雛型?」 年青人雖然不懂說話,但他搖一搖頭表示「仍未完成,要再做多一會」。


But @honoru's Michael and Tiffany is confident.  They know that this particular student have a good sense of what is visually pleasing and what is not.  The student took the slogan and the proposal and started working. After about two hours,  and with the help of @honoru, a draft clip started to take shape. At this stage,  @honoru asked the student whether he wants to show his Mum his progress so far. He shakes his head.  Even though he can't speak, @honoru understood that he needs some more time to tweak it to perfection.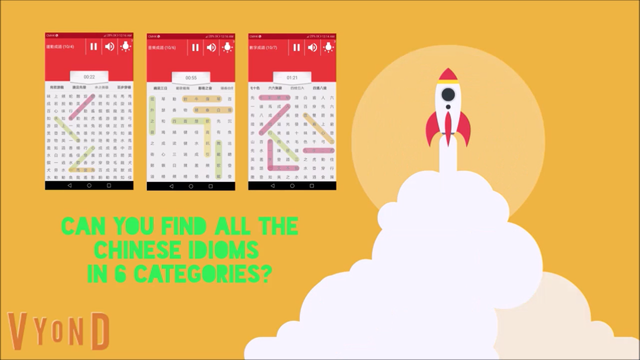 經過大約三小時,畫面分鏡、構圖、顏色、字型、背景音樂及節奏,一一調好後,年青人便「碰一碰我的手臂」,表示可以推出及分享開去了。這一段影片,便是從一位有「語言障礙的自閉症年青人製作」,雖然他不能用言語表達自己,但並不代表他沒有創意及思想,他仍然可以用另一個方式 - 「動畫」去表達自已的創作。
After about three hours of perfecting the storyboard,  composition, colour, fonts and even background music, he was finally ready.  He gently touched @honoru's arm, to indicate to him that the clip is ready to be shared. So this clip was designed and made by a young man who has Autism and have speech and language impairment.  Even though he cannot adequately communicate through words, that doesn't mean that he does not have his own ideas or does not have his own mind. He could still use a different tool,  in this case animation, to express his ideas and creativity.


希望大家花30秒時間,看一看這影片。

Please take a look at this clip.  It only takes 30s, but it would mean a lot to the student who made this clip.  


未來一個多月,年青人要忙著學業及聖誕新年假期,我們與這些年青人的下一次碰面時間,將會是一至二月份。現時年青人已製成了 Android App 版本,先放上 Google Play 平台。他們還把遊戲更新,從七個變成九個遊戲選項,讓玩家可以學習關於音樂,顏色,動物,食物,運動,讚美,名著,詩句和名言。現有 36個下載,來自13個不同國家,並且有些國家開始有2個或以上的下載。
In the next month or so, all the students will be busy with school work,  as well as the upcoming Christmas and New Year Holidays. So the next meeting would probably be in Late January or February. As mentioned, the Android version of the App is already on Google Play. They have updated the App during the last workshop so that it now includes nine different categories instead of seven: music, colour, animals, food, sports, compliments, famous literature, poems, and inspirational sayings. So far there are 36 downloads,  from 13 different countries, with some countries have more than two downloads which is encouraging.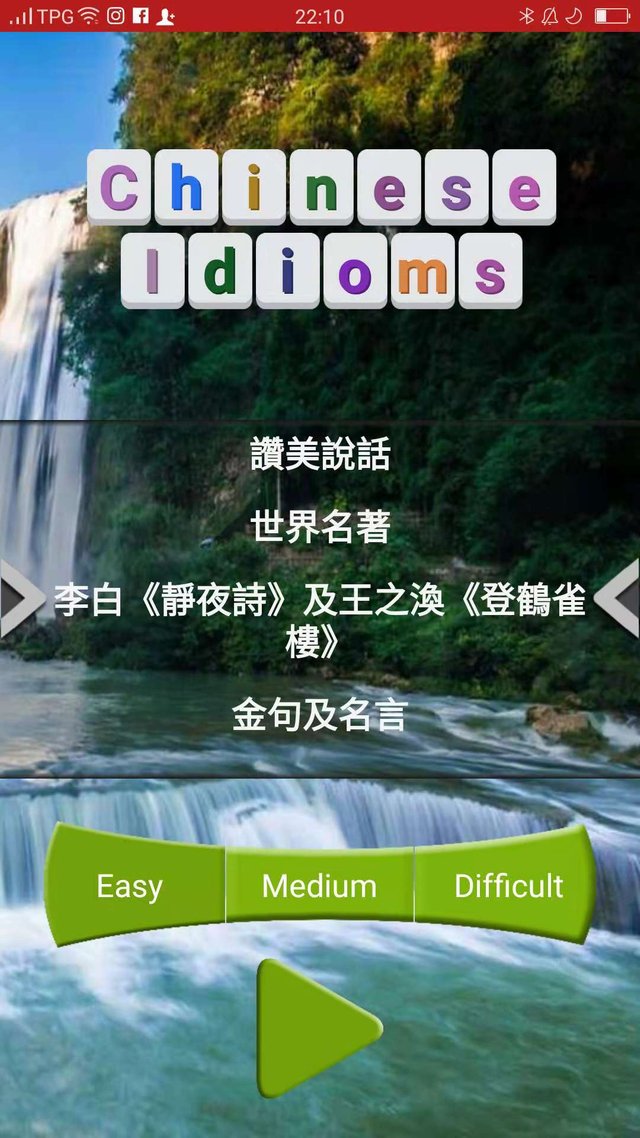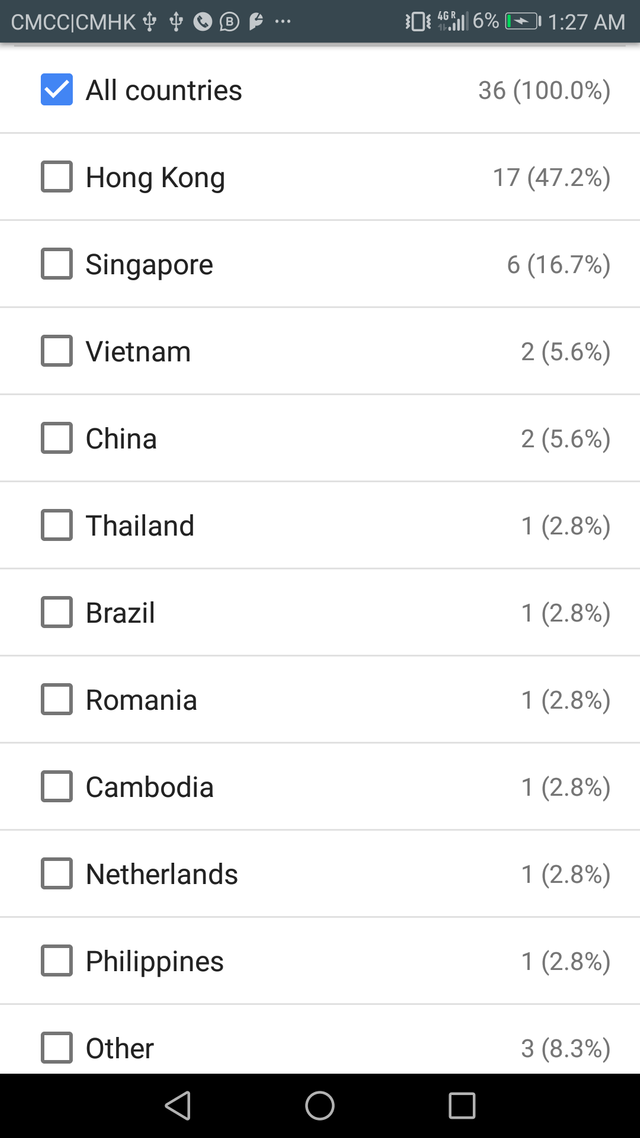 H5編程部份,我們邀請了一些大學實習生協助,將在12月份完成這一個 Chinese Word Search 遊戲的 Html 5 版本,並且於 @steemgg 平台上推出。

For the HTML5 version,  we will be relying on the two interns to convert the students' idea into a HTML5 version of the Chinese Word Search game. Hopefully it will be completed and uploaded onto Steemgg by end of December.

未來孩子們會繼續利用@steemgg 平台,去創作更多的益智遊戲。


In the coming months,  the students will continue to use Steemgg as a platform to create more educational and entertaining games.
感謝大家的支持。
Thank you everyone for your support.