We are excited church is re-opening!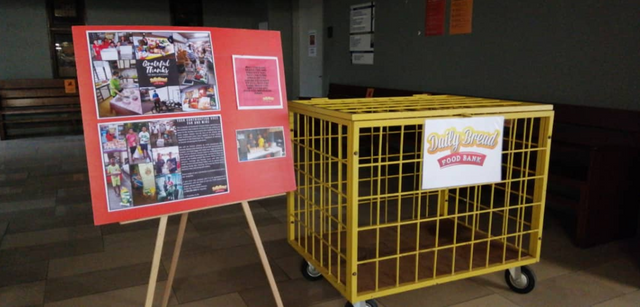 It has been such a busy many months ever since pandemic happened, and we kept having short of time from designing our newsletters as our main ghostwriter had to deal with family challenges during Movement Control Order period.
But we are just so relieved and happy that the main premise where we post our printed newsletter, the Glad Tidings Assembly of God is "back in God's business", and this time with strict SOP (Standard Operation Procedure) and more long queues before entering the church for service, we managed to strategically place our donation trays and our printed articles for anyone who was curious and could read while waiting to be checked with temperature.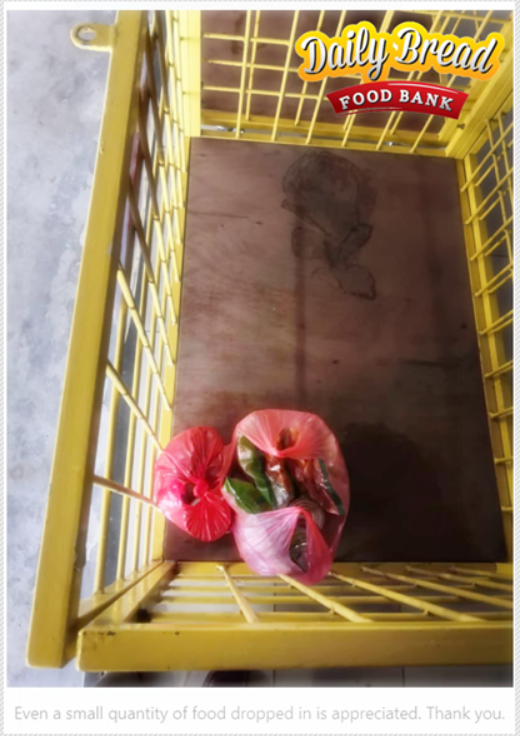 We are just so grateful that despite of financial challenges due to the few weeks of soft lock-down for Malaysia, we have people with beautiful hearts who were still willing to give.
Even the smallest amount of food dropped into the donation trolley was priceless for us!
We are undoubtedly grateful for the 5 loaves and 2 fishes. Recently we were reminded by a crowd-funding director of The Chosen TV Series that it is not up to us to feed the 5 thousands; it is however for us to ready and provide the 5 loaves and 2 fishes. We have definitely seen the miracle how God has expanded and multiplied whatever we had during this challenging times, and even more families were blessed with the little we had.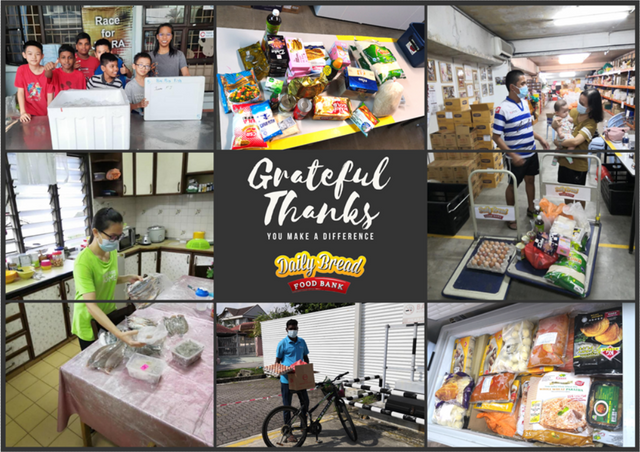 All thanks to the F&B CSR project handlers who stepped in to do the extra mile. So many families were greatly blessed because of them.
We are happy that they stand in line with our thoughts. When families' tummy are fed, it gives these struggling less stressful and allow them to concentrate on doing the right thing:
improve, adapt, progress
Angie Ng
Daily Bread Food Bank Director
disclosure: Daily Bread Food Bank one of the non-profit channel under the LCS (Life Community Service) ministry.
To know who we are, please do read through our introduction here in Steemit


Time flies indeed! We are already here for 2 years!