One woman's junk is another girl's treasure...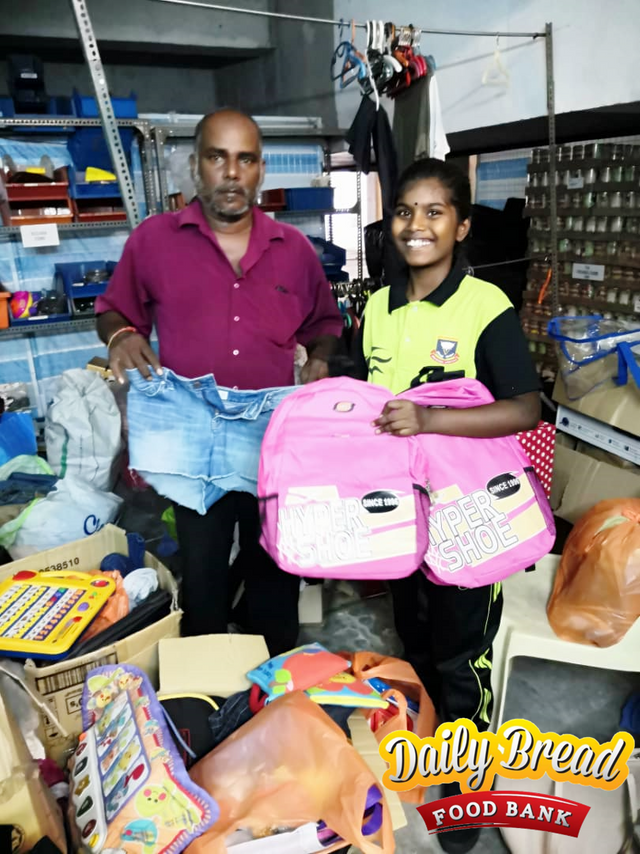 This is what happens when fashion up-keeping ladies decided to donate their clothes to our Food Bank central storage, and a garment has found a forever home with a grateful cheerful young girl.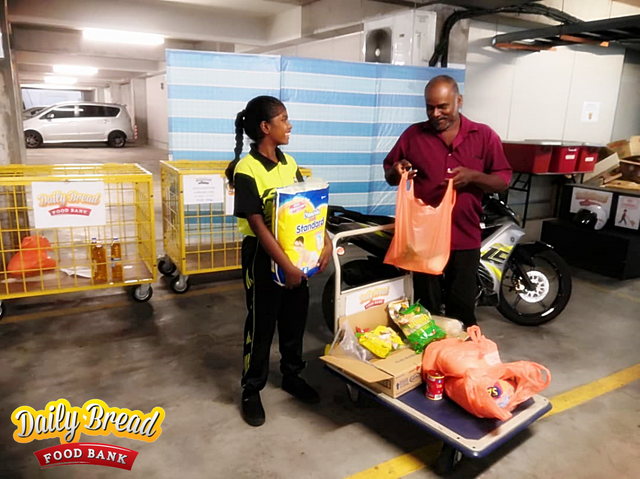 This family is one of the many recipients who come to visit the Food bank almost daily during their spare time to request for food ration and at the same time see if there's any gems hidden in the "hand me down" section.
We learn so much from these families. Despite of poverty stricken with much challenges ahead, these family always teach their children to be always hopeful, as God will somehow provide to what they need and want.
Their grateful smiles are always a wonderful reason for us to keep going on strong and telling their stories, in many ways, keeping all of us grounded and humbled that challenges we face in life may just not be as bad as we thought it is, and it is still worth putting a smile on our faces.
Let the redeemed of the Lord tell their story— Let them give thanks to the Lord for his unfailing love and his wonderful deeds for mankind, for he satisfies the thirsty and fills the hungry with good things.
Psalm 107:2a, 8-9
So many times we take so much for granted especially when we over purchase, and many times we also do not realise that what (that is still good) we think it is useless could just be perfect for someone who is in need.
Every garment, utensil, even free gifts that are still in good condition but unused could bless a family who just so happen to need them.
Angie Ng
Daily Bread Food Bank Director
disclosure: Daily Bread Food Bank one of the non-profit channel under the LCS (Life Community Service) ministry.
To know who we are, please do read through our introduction here in Steemit


Time flies indeed! We are already here for 2 years!
Where you can find us in mainstream media


ps: 1% of this post goes to null in the support of keeping STEEM alive
_pps: The liquidated STEEM here will be sold off to donors (Malaysia region) with Steemit accounts or within @dses charity investor stakeholders for us to purchase whatever that is lack for future outreach food packs.