Cholesterol does not exist in vegetables. Vegetables do not clog arteries.
Jane Velez-Mitchell
We just decided to spice up our post with an interesting quote we found along the way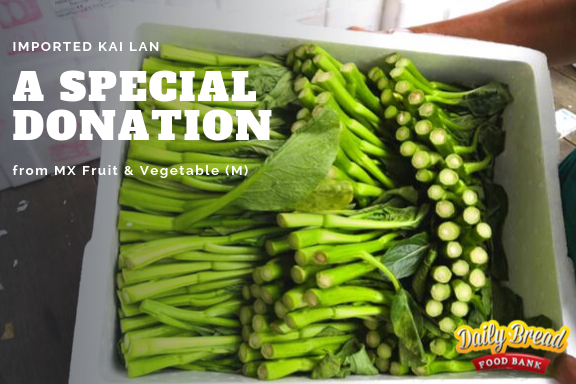 Hello everyone!
As promised, we mentioned in our previous post, What a September We Had! with more updates on what has happened in September.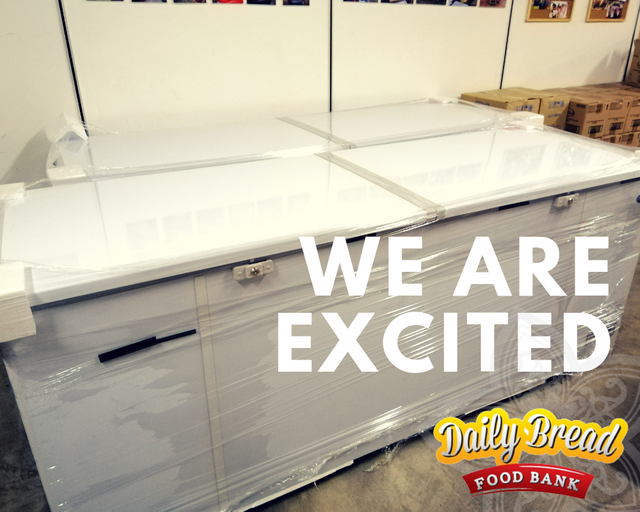 Click here to read the post about the picture above
If you remembered earlier we were blessed with 2 large freezers that had helped us greatly in keeping donated fresh produce longer without scrambling to distribute as fast as we can, yes?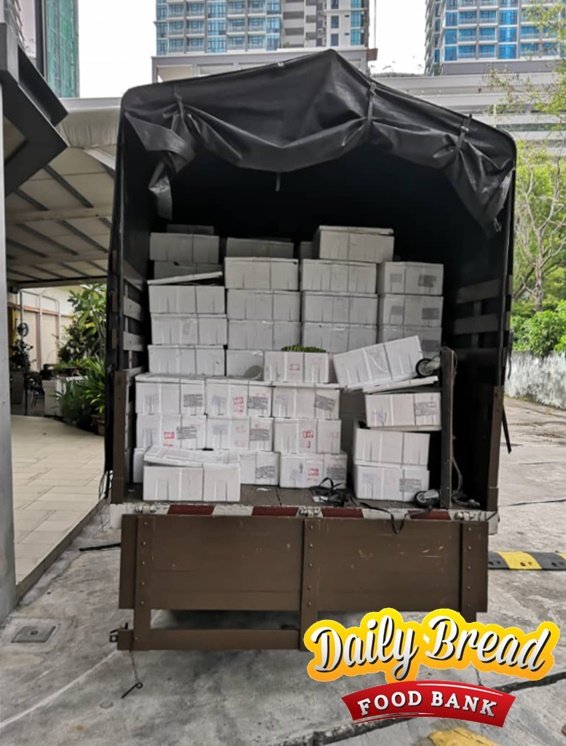 Right after we announced our excitement, a trading company, MX Fruit & Vegetable (Malaysia) contacted us and wished to donate us some Choy Sum and Hong Kong Kale. We thought it was just a small batch like a few boxes, but lo and behold out came 140 boxes of fresh grown vegetables, ready to bless the families 2 days before we started our food packing.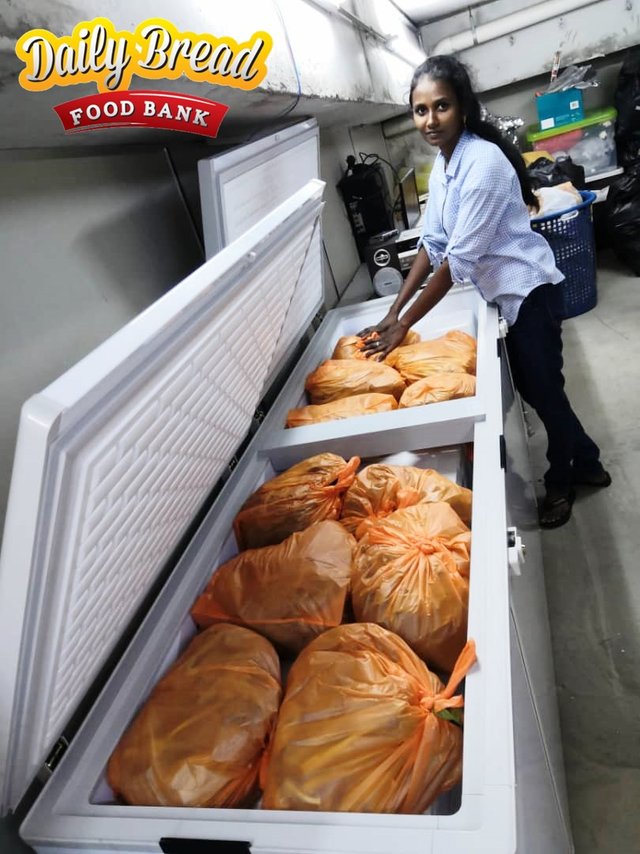 We were just so astonished by their generosity, and even with our freezers we were not able to store all of them.
The very afternoon we saw the boxes, we immediately scrambled with our phones and called all the centers in our list to come and collect them.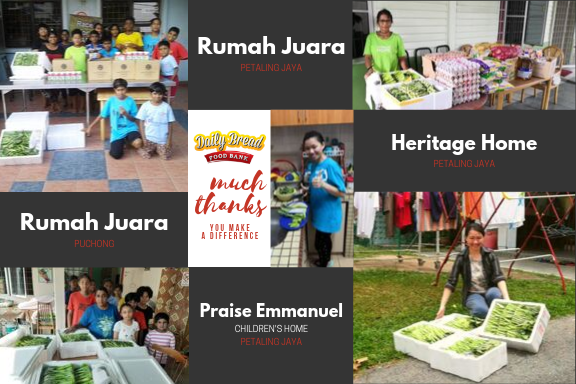 Many centers received these freshly delivered vegetables the very same day and they are just so happy to see such fresh produce... with such quantity!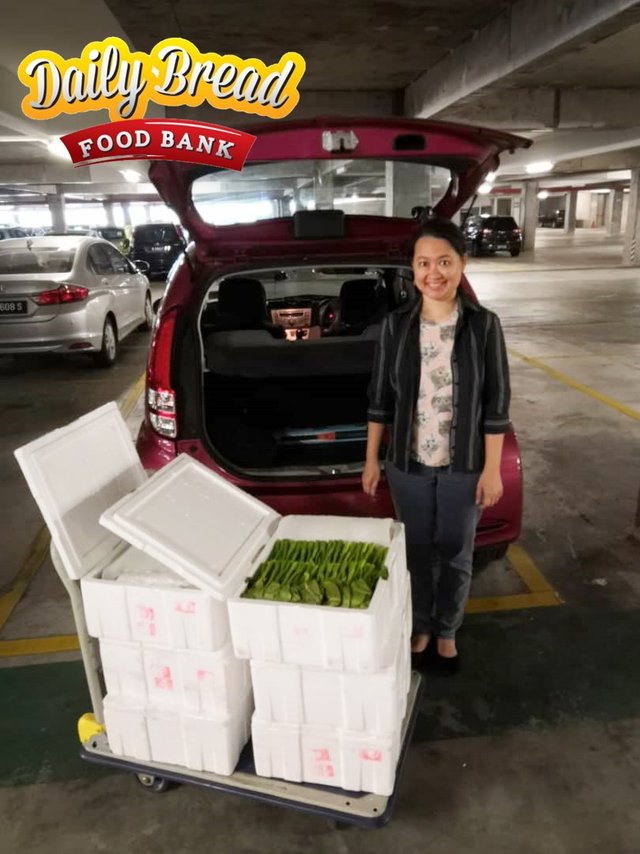 Shelter home representative
The center representatives are just out of words. Because most of the time these centers receive dry food or canned food, and hardly they see fresh produce in such quantity come to their homes as they usually rely on monetary donations and source vegetables from the market on their own.
This has indeed saved so much work for them and with proper cleaning and packing, these vegetables will indeed feed many for at least a whole week.
By the way, did you know?
Kale Is Loaded With Powerful Antioxidants Like Quercetin and Kaempferol. Like other leafy greens, is very high in antioxidants, included with beta-carotene and vitamin C.
And this round, we are highly blessed with these Chinese Kale that is full packed with vitamin C, A, Calcium (yes Calcium!) and iron that is perfect for children, rehabs and senior citizens.
Do stay tuned for more stories in this September series as we share with you what else that our recipients have greatly been blessed.
Thank you so much for your support and prayers. Every month is a battle for us to source for sponsors, and we know that your prayers and support truly has helped us through another hurdle.
Angie Ng
Daily Bread Food Bank Director
disclosure: Daily Bread Food Bank one of the non-profit channel under the LCS (Life Community Service) ministry.
To know who we are, please do read through our introduction here in Steemit