Remembering Sharon: With a Special COVID-19 Financial Aid for Malaysia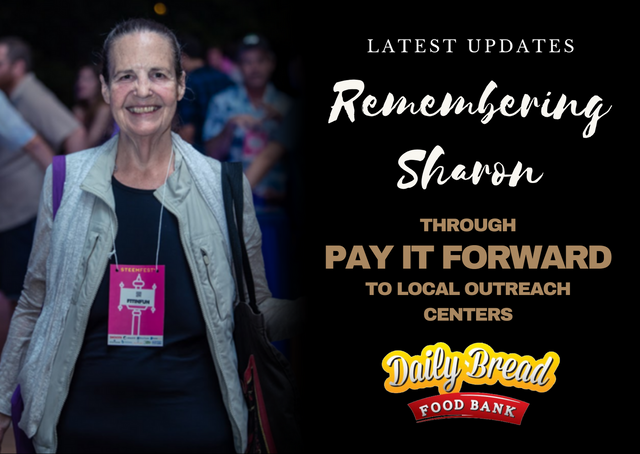 Hello everyone! It has been a while since we updated anything here; it is because we have been extremely busy liaising with CSR distributors and manufacturers to aid centers that don't have enough funds to stock up food week after week since Movement Control Order (MCO) was enforced.
We were very fortunate that the CSR project collaborators stepped in; and we are even more overwhelmed with the love of the community for remembering Sharon. In short, we have exceeded the fund raising total collection. Not only the funds we collected could settle all outstanding bills for our late Sharon, we had enough surpass to donate to the church Sharon frequently attending as it was her wish to give it to the church to help others; as the love of the community there has been always there for her especially during her harder days, and there was still enough surpass that @iamjadeline has decided to pay it forward to help others who are in trouble due to no income during the MCO.
Therefore whatever surpass that is in our account will be used to help the under privileged centers that has financial difficulties in memory of Sharon. The overflow funds from @iamjadeline's account will be transfer to and outreach, spear headed William, who has the heart for those who struggled with drug addiction and has been helping 6 drug rehab centers to help those who struggled to overcome their addiction so that they have a second chance of life.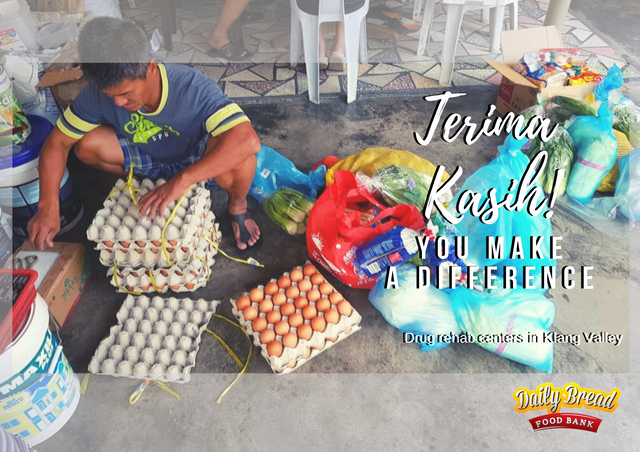 William has been using his own money to help these centers; but with MCO challenges he has lost his main income source and the drug rehab centers' residents also lost their jobs (that fuels the centers) for almost 4 weeks now.
The rest of the surpassed funds we will find our way to change it to MYR and will be set aside in the Daily Bread Food Bank fund to help struggling families who lost their jobs during this challenging period.
As we understood, Sharon has always wanted to pay it forward. We will figure out something the good use of it.
Once again we are so grateful for the generosity of the community; and we will make sure that all the funds will be put into good use in her memory.
---
A special thanks to @xpillar, @josevas217, @seadbeady, @iamraincrystal, @inri, @smallearth for your love giving in Memory of Sharon.
Angie Ng
Daily Bread Food Bank Director
disclosure: Daily Bread Food Bank one of the non-profit channel under the LCS (Life Community Service) ministry.
To know who we are, please do read through our introduction here in Steemit


Time flies indeed! We are already here for 2 years!
Where you can find us in mainstream media


ps: 1% of this post goes to null in the support of keeping STEEM alive
pps: The liquidated STEEM here will be sold off to donors (Malaysia region) with Steemit accounts or within @dses charity investor stakeholders for us to purchase whatever that is lack for monthly food distribution