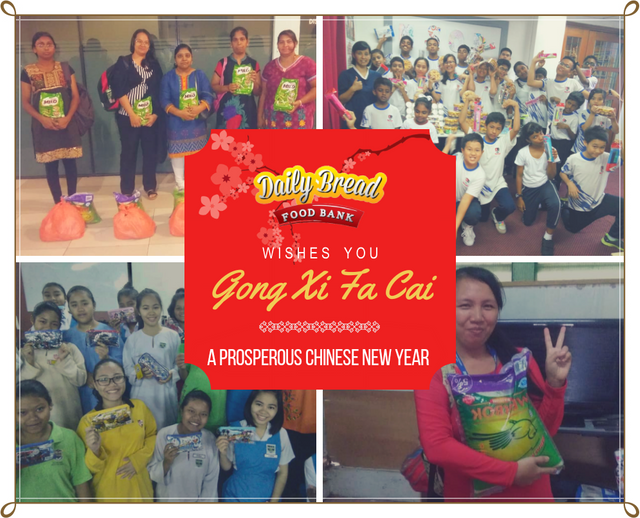 Gong Xi Fa Cai
To all our readers of our Daily Bread Food Bank newsletter update!
It has been a remarkable month of January, from packing to food distribution; and on the final week of January we received an urgent help request for 500 under privileged families located in Dengkil destrict, 50km down South away from where we situated.
These families didn't have enough to get something decent to celebrate a proper Chinese New Year reunion dinner.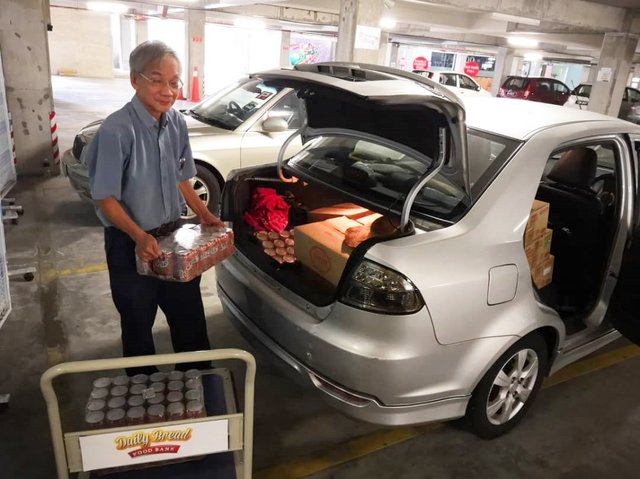 At the time we got the news we already distributed most of our reserves out to families, but with the collaboration aid with NGO and CSR corporationms we prepared something simple and nice for the families, including many boxes of pineapple tarts donated by Sinar Bakery.
We had extra fizzy drinks we received last year and without hesitation, aid was on its way; and we looked towards God with prayer for the next month's provision as we have been proven time and time again that He never shortchange us.
And that was a fact!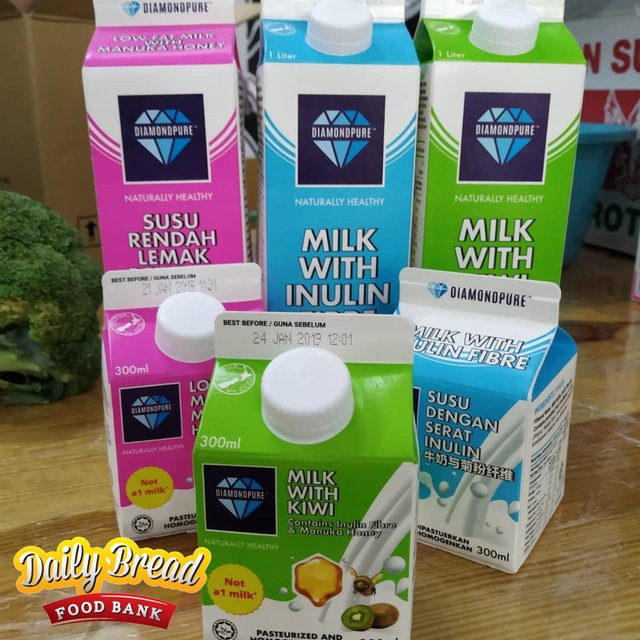 Just a few days ago we suddenly received a contact that a manufacturer that produces good quality 1 week to expire pasturised mised from Diamond Pure by a generous donor, all 30 cartons of them, along side with a few boxes containing cans of soup and tuna.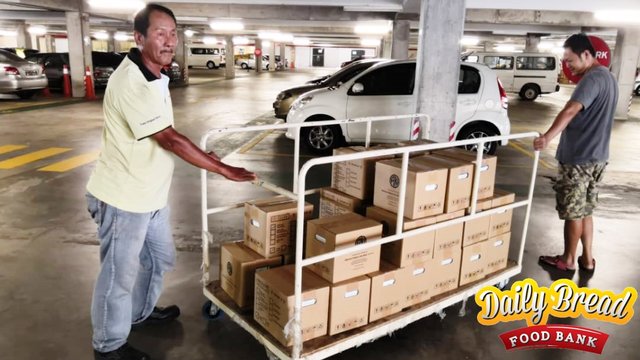 We were literally excited and while the shipment was coming over, we scrambled to contact all out reaches and centers to see if they need any of these.
We knew that young children above 2 years of age are a lot from different centers, and because the milk does not contain excessive processed sugar, it was good for many and even diabetic patients could take them.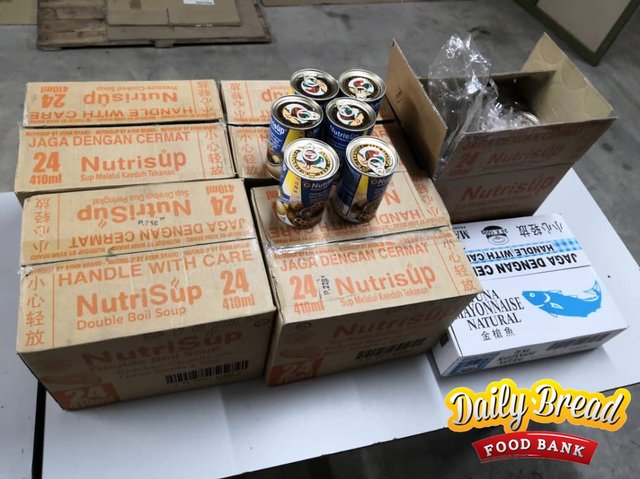 We were ready to have these extra bonuses shipped out to families just for this wonderful festive occasion!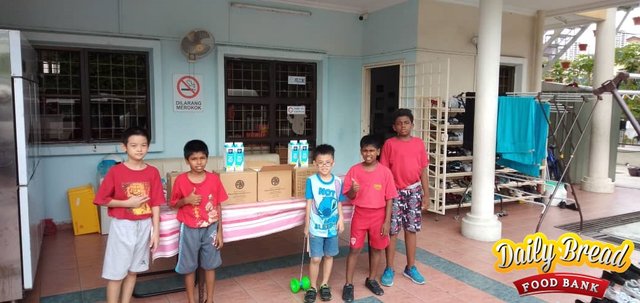 One by one the centers received these blessings; starting with children's orphanage home Rumah Juara from the Life Community Service.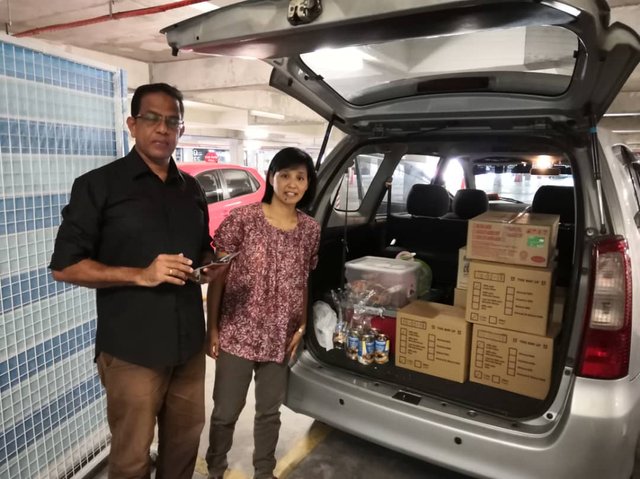 Then Mikhalai school of Destiny (MSOD) for under privileged and stateless / displaced kids caretakers came to collect their portion...

Subsequently drug rehab centers received their portion of blessings...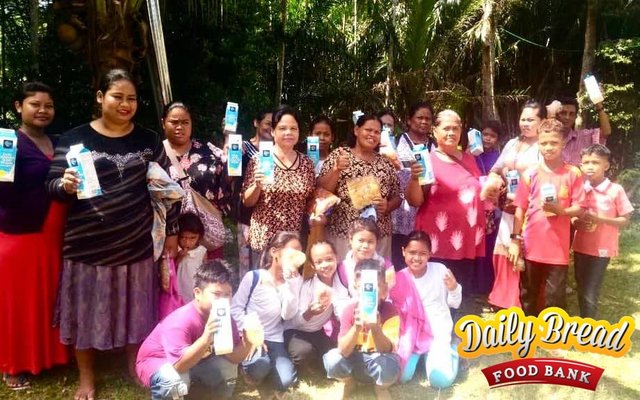 And last but not least the outreach volunteers sent the milk to the aboriginal families deep in the State of Pahang, East side of Peninsular Malaysia.
Each and every family and centers that needed healthier choice of food received this suddenly blessing that came by so quickly, and we received news that there will be more coming to bless more aboriginal families who are struggling due to bad weather and unable to have enough to sustain livelihood for the month of February.
Oh how miraculous this experience was!
This truly reminded us a portion of the scripture in the Old Testament in 1 Kings chapter 17 when the prophet Elijah asked a piece of bread from a widow, where she had hardly any and was ready to starve to death with her son after that last meal of a handful of flour and a small jar of olive oil.
Sometimes even when we do not have much but with faith and obedience of the promises of God we give whatever we had, we in turn received something we never expected, even we hardly have enough to help the next 200 families next month.
But with these miracles coming along, we know somehow - God will make a way
We truly are grateful for the blessings for all the CSR and NGO's collaboration, including this fantastic steemit commutnity @fundition , @charitycurator, @adollaraday, @teammalaysia , @myach , @steemxp , @kedjom-keku, @elsurtidor 's (and so many more) support and help push the idea of helping one needy family at a time in Malaysia.
Angie Ng
Daily Bread Food Bank Director
disclosure: Daily Bread Food Bank one of the non-profit channel under the LCS (Life Commuity Service) ministry.
To know who we are, please do read through our introduction here in Steemit