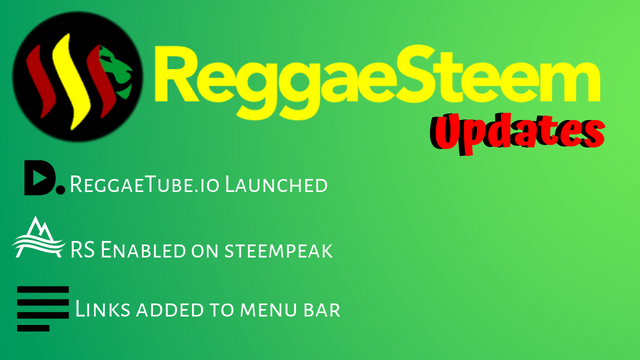 Greetings IRIE people,
Today we'd like to update you on developments that have taken place on the Regaesteem platform recently. Be sure to to utilize these tools to enhance your ReggaeSteem experience.
ReggaeTube is now live. You can access the site by visiting https://www.reggaetube.io/ and start uploading your reggae related videos. Please note that uploading videos of popular musicians is Ok as long as you state the source and add value to the musicians work. This can be done by talking about the song/video in the description in the form of a review/personal thoughts. Providing links to the musician's web page, YouTube or where to stream/buy the song is another good way to add value to your post and to the creator. You are sharing their music because you like it and are helping to promote it.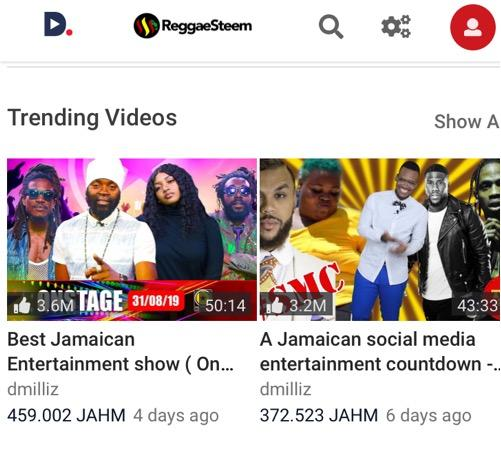 ReggaeSteem Enabled on SteemPeak Tribes Menu
We decided to enable ReggaeSteem on Steempeak because we admire the rich features and vison the project has. It is also a convenient way to get new users involved in the many tribes on the blockchain. ( As well as seasoned users). Steempeak allows easy access to engage with tribes that are enabled and this is something that looks familiar to those coming from centralized platforms. Convenience is the key to adoption.
New menus added
Find the info you need quickly
On the side bar menu of ReggaeSteem.io, we have added a few links that make finding out about ReggaeSteem services much easier. The more information we have readily available on Reggaesteem.io, the faster people will know what we are about. Below are the links that have been added so far. Please take a look for yourself as well.
ReggaeTube
Upload Video
Redeem JAHM
Artists
Tourism
Advertise
Help
How-to Videos
Discord Support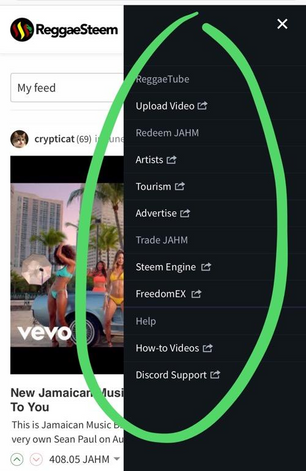 More updates coming soon.

Thank you for being a part of this journey. We look forward to growing with you and bringing Reggae Culture and a nation onto the Steem blockchain.


Web| Tribe|Tube| Discord|Telegram| Twitter| YouTube


---

Posted via ReggaeSteem | Reggae Culture Rewarded