Heart of a champion 💕
Everything was blurred, I feel dizzy and my head hurts as I hear the bell rings I knew that I still have a chance.
"You just have to keep going, just keep going", that was my coach encouraging me to fight and give my best up to the last round.
A year later I was in this situation all seems to be as we expected, I was winning and was ahead at the score card only to be floored by a one lucky punch that cost my championship belt to be taken away from me.
And now I want to redeem myself not for the championship belt but also to silence my critics and prove to them that I am still the fighter that they know, the champion of the heavyweight division.
As the bell ring, I heard myself says "this is it" one last round.
As we near each other I calculate my opponents movement, hours later this is the guy that I hated so much, the guy who stole my life and my pride, but now it's different, after 11 rounds I finally respected this man, he was also a champion like me and right now i am on his shoes years later when he challenged me to a championship fight, a duel between two of the best fighter trading blows for the coveted belt.
Everything was in motion, as we traded blows I did not hold back, pain, sweat and frustration I gave it all, this will be my day and i will emerged as the winner.
As soon as I heard the bell I held my hand up triumphantly, finally those 12 rounds of gruelling battle is over.
As the time to announce the winner all was standing still, I can even hear my own breath and it seems that my heart beat will stop and will collapse at this moment.
The celebration was intense, I felt numb and was out of my senses, all I am hearing is "Champ" they are calling me "Champ" suddenly I realized that I have won the fight.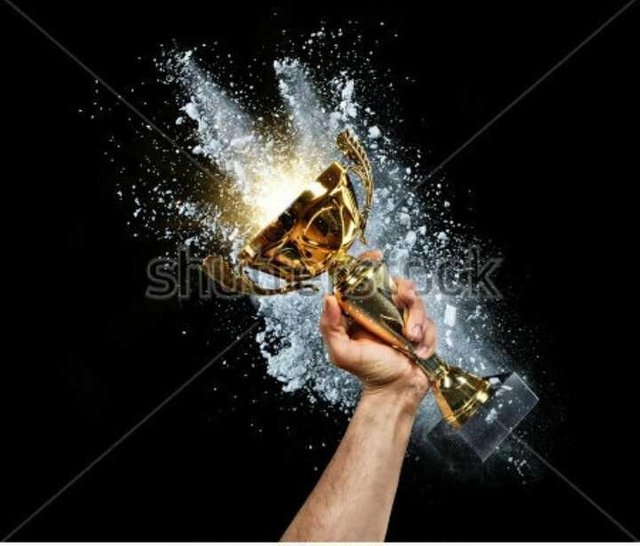 My trainer and mentor hugs me and whispers, I told you, "you have the heart of a champion".
Grabbed photo (google)
Thanks !! Pls.follow me @prosperity95 and don't forget to upvote and leave a comment 😊😊