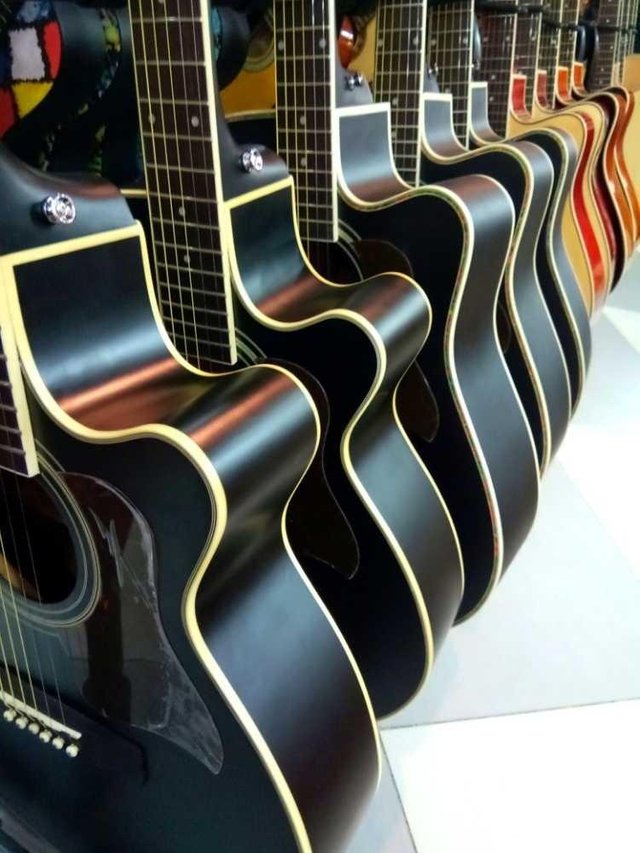 Subject: Guitar
Photo taken at JB Music SM fairview city
WHAT IS GUITAR
a stringed musical instrument with a fretted fingerboard, typically incurved sides, and six or twelve strings, played by plucking or strumming with the fingers or a plectrum.
TRIVIA ABOUT GUITAR
The guitar has been used for millennia – the first one can be traced archaeologically back to 3,000 – 4,000 years ago. And they were used in all parts of the world, too – not just one particular region or country. Everyone has always loved guitar.
FIRST GUITAR IN THE WORLD
Realistically, it cannot be traced back further than the 15th Century. It is thought to have been invented by the people of Malaga. This early instrument was a "four course" guitar, from which the ukulele is derived. The first guitars were very small, and were originally strung with four pair of strings. Source

Follow me on Twitter
Follow me on Facebook
Follow me on Instagram