Who I am....# Untalented Contest @SurpassingGoogle
I have been thinking of latterly who really i am indeed ever since i come across this #untalented contest organised by @ surpassinggoogle ,according to me what i know inorder for an individual to come with an answer to this question he or she must know what he or she possessed in the inside.
I mean listening to your inner man inorder to discover your self being of what you are made of or your inner potential and strength,perhaps now i will definitely talk about myself with no assumptions of who i am.
Who I am
What i know about me at first i am a believer in myself this means i am highly motivated to a point that i can't explain it myself,i really don't know how all this began but when i reflect it back i can say that my motivation started back when i was still a teenager in preparatory school since my elder brother would keep on telling me that i would pass my grade eight exams and as result of that believe it my reader since then my motivation has been coming from the inside within me.
But i know is not by my power or understanding its by God's grace and mercy that he has given unto me a sense of believe in success,what i am trying to say is not that i don't believe that sometimes we can try and fail at one time in life but as for me i really like clinging on the side of success.
Because the bible says as a man thinketh so he is,This means if you think that you can't make it in life trust me you will never make it in life and if you believe that you will make it in life you will definitely make it.
Let me draw your attention closer a bit i once heard a broadcast over the radio and the message was if you want to achieve your goals in life,first you have to dream of them coming into reality or visualizing them before you even achieve them and as a result trust me they will manifest and you will experience the power of dreaming.
I am a Dreamer
I am that one person who is ever dreaming of big achievements,since i now one day my dreams will come into reality ,because Martin Luther once said I have a dream and super model and actress Lupita Nyongo also once said all dreams are valued regardless of where you are coming from.
So as for me i am ever dreaming of Big Dreams in the midst of a world full of negativity most especially among the young people.And i can testify my dreams have really taken me to places i never though i would ever be there in my life.
I am Visionary
I like visualizing things that are not yet mature or in reality at all since vision it is a long term investment and if you visualize big things trust me they will come in reality.As for me even when i am in my bed i am still visualizing of my next move in life or my next target and this has kept me over the years since it once occurred to me that i have to visualize inorder to be visionary in life.
I am Highly Motivated
First of all i would like the face of a fellow who is motivated how it looks like in appearance
.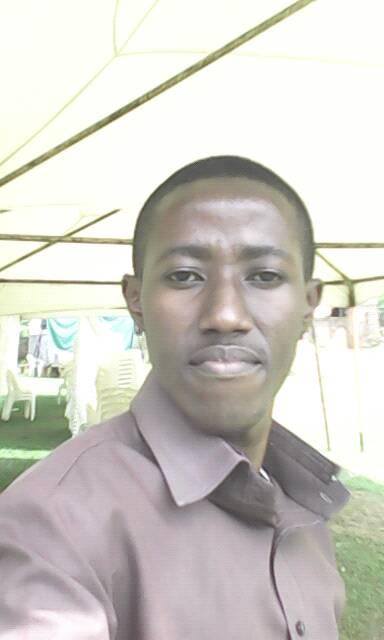 You see by my appearance i look gigantic highly motivated a sign that there is hope for me in the days to come eventhough i have been through some challenges and despire in my life,this is the driving force that has kept me going for so long and indeed i have seen it's fruits bumping out and trust me the fruits are marvelous.
So whenever i am down,I just give myself some morale to push me up inorder to stay on the limit of going on so that i may achieve my goals and ambitions in life.
I am Ambitious
Yes i am very ambitious in other terms a go getter who has strength to face challenges and partake what it takes,so that i can achieve the results i expect in life.Since i have come to learn that this life does not want an individual who is not ambitious at all because it means if you have an ambition you are aimless and that means you are aiming at nothing in return hence forth you will end up achieving nothing in life and you will lose your purpose in life.
So my ambitions in life is my driving force towards my purpose in life.
I am an Introvert
I am a very reserved guy since thats my personality as an individual actually i do enjoy solidarity most occasionally but sometimes i can let it go when i feel like i really want to get a little bit social as a way of interacting with people and have some fun.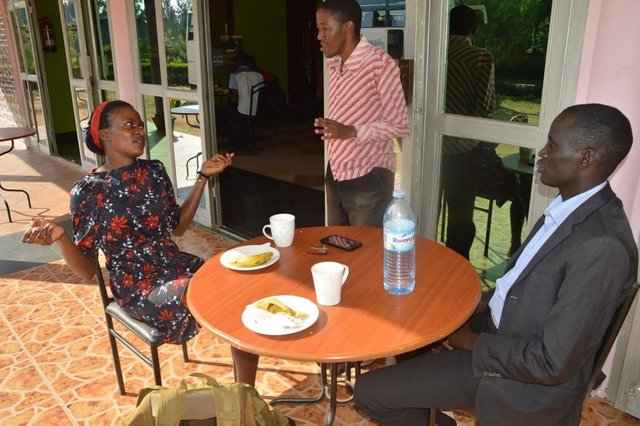 Anyway i am trying to cope up with the other side of me of been social and interactive with people because i believe people possessed our blessings some how in life because the person you are talking with might be carrying the next blessing in your life.
Lastly there are many words to describe myself even some are mysterious i can't put them across anyway the rest you will find out for your self.Just like what @dragonslayer109 said in his post.
As per now i want to take this opportunity and thank @surpassinggoogle for this opportunity of #untalented contest may God bless you for this initiative.
The two photos are my own original.
Your boy David
STEEMGIGS
I love Steemit