Hello Namaste hola friends, today I am going to write about how steemit has changed my life and make me feel great with economic freedom.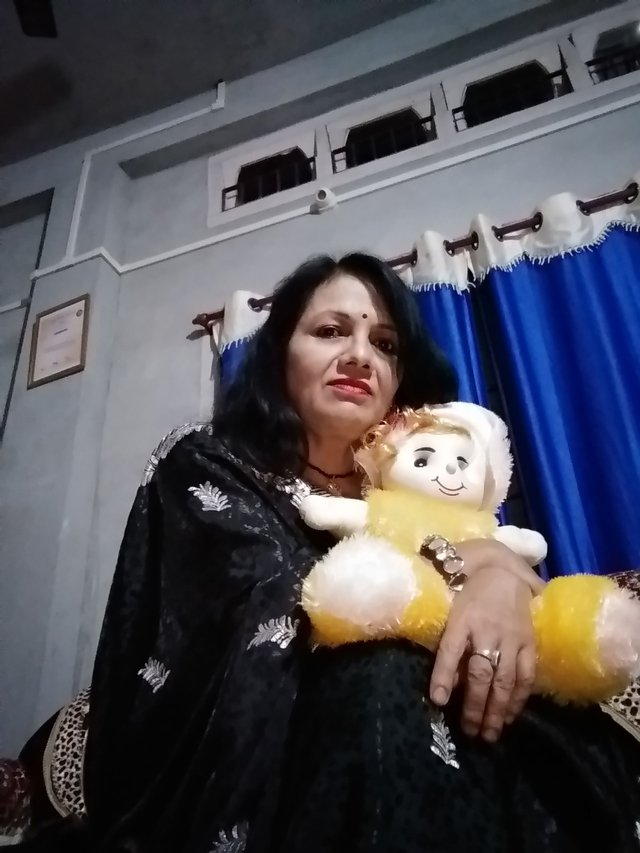 Before steemit my life was not a life in true sense of the term. I was only living, had to live for my kids so I was living , life was monotonous the same work, same types of people life was like a life of donkey ,who has always pulled weight for others.
No doubt I was a service women, but due to high price of every goods, we had to made lots of adjustment. Besides that the educational cost of my kids made me feel disturb all the times. I am a single mom, so often I had to carried a huge bag of worries on my back. How to manage all my budget, that was the question which had made me worried all the time.
But you know friends, I was also very lucky and blessed mom ,who have very telanted kids,who had introduced me in this beautiful community. He was none other than my elder son @rahul.stan ,at first I didn't believe him,as I was not so much efficient technically. I didn't know how to do internet. He had taught me everything ,how to write, how to communicate with people everything. Still now I am not so much efficient , as English is my 2nd language, but I can make some very good and loving friends here.
Now I'm as if live in the dreams,my attitude towards life has completely changed. Steemit has changed my life in a very beautiful and positive way. It gives me not only financial supports ,but also becomes my greatest guide how to live a successful life.
It is true that till now I can't make much achievements, but I think I could conquer the hearts of people. I have lots of very close friends here,[email protected],@markwhittam, @firepower @ javybar, @therealpaul @kafkaranchy, @exyle @geetharao @kus-knee and many more veturn steemians who are very friendly and helpful with me. Before steemit Maya7 is only a woman who was always worried and unsatisfied with her life.
But now ,she is very optimistic and energetic towards life. The boredom, the hagitation, the insecurities all are deleted from her memory.
Friends,I had come here for my financial supports, but now steemit becomes my habit and passion. "I think I can't live without steemit".The friendship of the people, the greatest comments, the reply, the rewards everything becomes my addiction. Really friends, without any hesitation I would like to confess that" I can't live without steemit".
This is the wonderful platform where lived very very beautiful people. The motto of community is to establish universal brotherhood among people by sharing and supporting each other without any reason. Love, help, kindness, humanity are the ornaments of this community. It is a great play ground where we can learn, earn and enjoy our lives ,Heavenly and productively. This community means how much for one, which we can't express with words
Thanks for reading my feelings. I would like to present my heartful wishes and thanks to the great steemian's and also my dear friend @surpassinggoole who has organized such a beautiful contest where everyone can share there thoughts.
Friends @surpassinggoole is not only a a very good son and also a very kindhearted person I never forget his one thought, "I can forgive you hundred times "as he had mentioned it, in one of his post. This is the thought of Lord Krish (Hindu god) which had touched my heart greatly. He is also a great comments maker too, ones he had commented me that "I am your great fan "it a great reward for me from a great steemian's like him.
Love and happiness to the world. If you like my post please share it with your friends. Namaste Jay hind.