REMARKABLE 2017 AS A VIRTUE OF DISCOVERING STEEMIT...
The year 2017 started as usual with me trying to make a impact in the unembracing world I unwillingly belonged. How can one make a mark without a target and without the right facilities? The world is filled with so much uncare, so the race is left for you to run alone be it passively or actively... As strong-headed as I was, I headed in a direction where there was no direction!
Please don't mind my rhymes, this isn't supposed to be punny.
I saw the light in the dark tunnel when I came across STEEMIT towards the end of the year, 17th of October to be precise and since then, everything makes sense and has since fallen in place. This Steem Discovery has given my 2017 an overall Wonderful tone. The other months doesn't matter for my year, the Steemfilled months gave it a new meaning thereby making my 2017 the Most Remarkable year in the encyclopedia of my discoveries!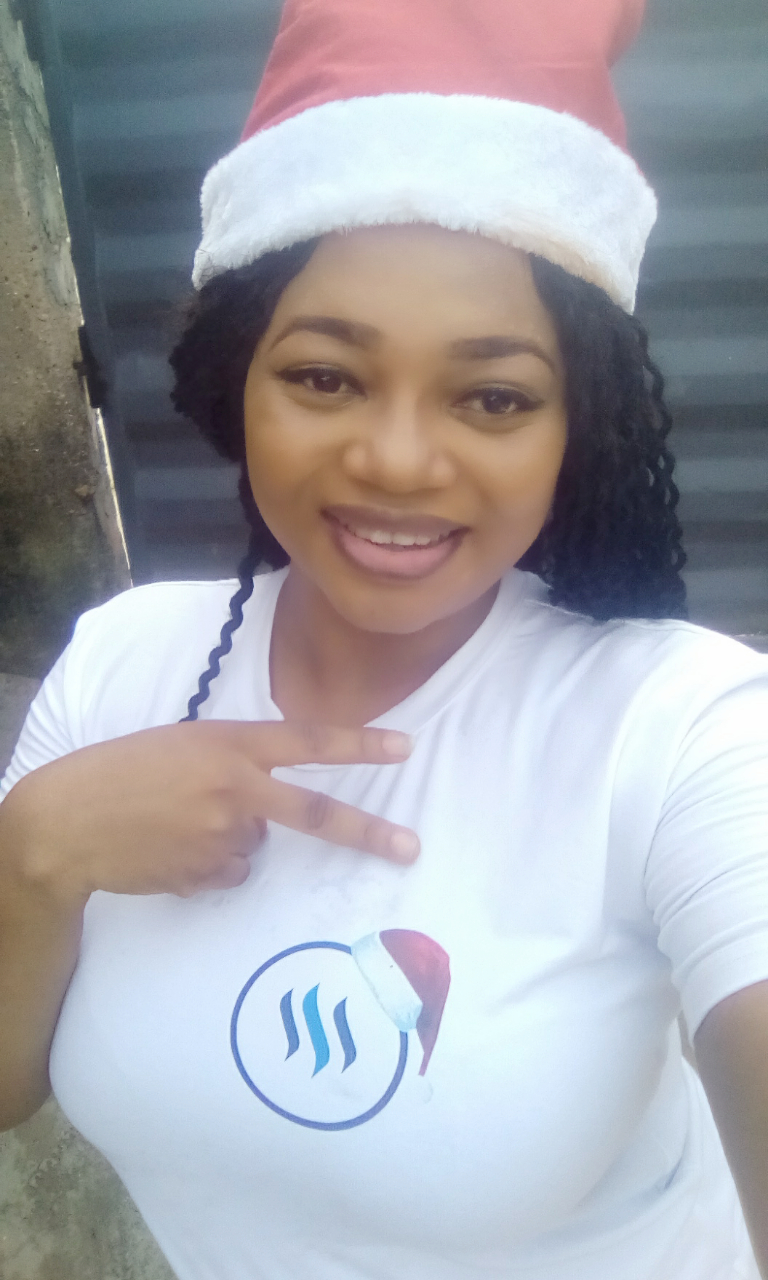 HOW THE STEEM JOURNEY STARTED
With or without Steemit, I was not a social media person to start with. You can hardly catch me on any of those social platforms except for maybe Whatsapp where I keep tabs on my most trusted friends. I was a regular fictional blogger instead. I blog without any monetary compensation for the love of writing.
Seeing my zeal to create contents, my most treasured friend @ambmicheal invited me to the Steemit community so I could be valued, make impact and also network. He told me not to mind the reward involved but just put my mind to making an impact in this community as it would go a long way for me. It was easier for me to do as I was a charity writer before then.
Once my account was approved, he never made me started blogging. He instead told me to socialize, to make friends and make a presence! I started going under people's post to make invaluable comments and my name spreading in the little way it can. It was at this period I came across @surpassinggoogle and as usual, made a comment on his blog and we became instant friends.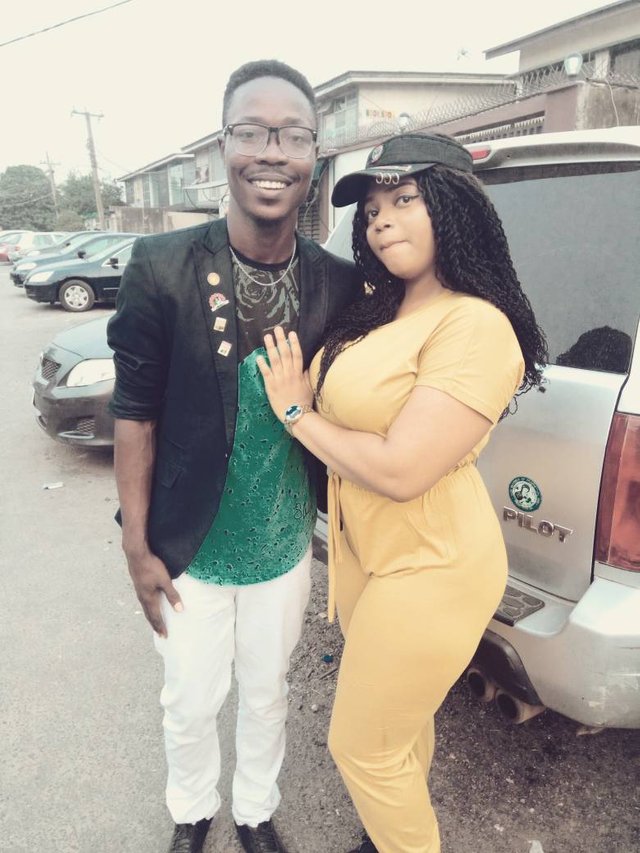 @ambmicheal and I
I made my introduction post and it was a hit because I have poured waters on dry lands, so I should enjoy treading on wet soil. It felt so familiar with my new made friends dropping by. I can remember I got @surpassinggoogle vote on it as well. I could also remember it was at this time I got initiated into the #untalented family.
It was funny at first when I learnt one can be appreciated for being untalented under the untalented umbrella. How can that be? I thought steemit was a haven meant only for the super talented. In other to boo that untalent appreciation team, I decided to enter for the first untalented and with my worst drawing skills. I was in shock when my untalent was acknowledged!
Everyone truly has something to offer!
I was encouraged to make my first ever poetry under untalented and I was rewarded for it too. Wawuu! Who doesn't like such a beautiful help-me-to-grow-better world?? Since then, I swore to remain loyal unto those who loved me even in my weakest abilities! I have also learned that your untalent is your own talent to the world. Don't be afraid to give it all out.
My growth on Steemit and facilitators
I must say, I had a rapid growth within a month of my joining the Steemit platform. This was made possible as a result of the steemit community I belonged. These communities have proven to be selfless and has groomed me to be so. Two of such are @steemnaira and @airhawk-project
Steemnaira Whatsapp Community by @michaelcj
This community is my Steemit foundation. Filled with indigenous people and wonderful personalities, I learnt to take my first steps through their scrutinity and quest to make new steemians independent and successful. I remember @dante31 who always cheers me up when I feel it is exhaustive and @michaelcj who has proven to be a leader to be reckoned with. His constructive critisms has made a whole lot of reputable us. They are proud of me now as I am proud of them.
Airhawk Telegram Community by @dreamchasser
Before I joined Airhawk community, I have always felt their supports by dropping massive upvotes on my post. Need I be shy to say I didn't join them in time as I never knew what telegram was? Yet, they never rewarded quality contents based on eye service or sentiments but quality! I eventually downloaded telegram, joined them and made new friends both locally and internationally. They encouraged me and other minnows who weren't getting much rewards for their posts and this support has made steemit a dream come true for me.
---
These two communities lit up my 2017 and made my sailing in the ocean of Steemit smooth! I have since discovered other equally amazing communities which also made my Steem journey remarkable. They are @euronation and @genesis-project on Whatsapp, @bluewaves discord community, @minnowsupport PAL discord channel, @adsactly writer's board @whaleshares discord community Thank you for grooming me to becoming better everyday!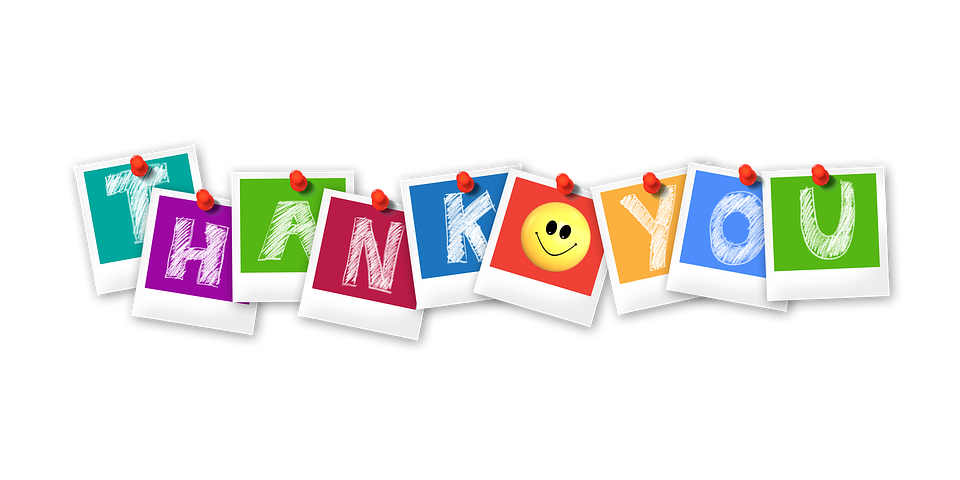 Image Source
---
Then came Steemit In Nigeria (S.I.N), Ile ife...
I was overjoyed when I heard Steemit was going to be hosting an indigenous conference in Osun state, Nigeria. I envisioned it would be an opportunity to meet these wonderful talented steemians physically. I was in Cotonou, Republic of Benin, but this wouldn't deter me from this once in a while contact. I travelled back to Osun state which happens to be my Educational zone. I wasn't disappointed for making such hasty travel back. I met so many wonderful and reputable steemians that contributed to my colorful 2017. If I start to mention names, this post wouldn't contain them.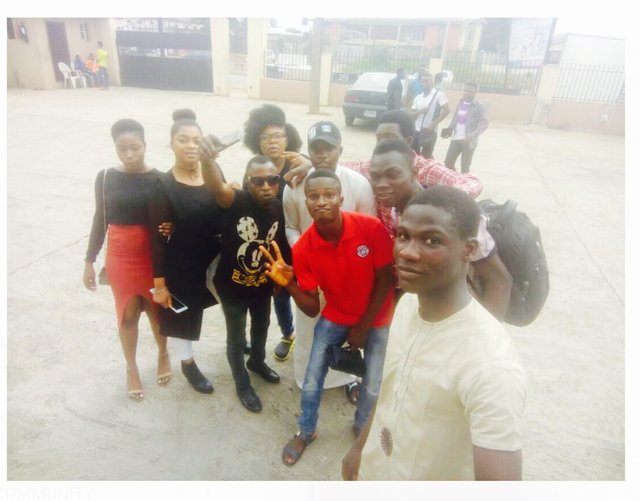 On the picture is @honourmous @michaelcj @bob-elr @sweetestglo-eu @harbysco @aderonkemi @bollutech
Through this meetup, I have been able to create long lasting friendship/partners, strengthening social bonds and also learn extensively! Their motivations got me further motivated and their zeal has mirrored my dreams. I made a resolve there and then to Make My Mark (not scandalous MMM) in the Steem world that I belonged. My orientation changed because I never had to think about myself only, but strive daily to become a lamp to lit other's path!
---
MY ACHIEVEMENTS SINCE I JOINED STEEMIT
---
STEEMIT INSPIRED GIVEBACK FOR CHILDREN
I have been able to host successfully for the first time, a Steemit inspired giveback for children during the period of Christmas. It is a little way to appreciate the Steemit platform for making me a better person who was even capable of thinking this! I also chose the children because, they are the future for the Crypto Era rolling in. More projects relating children coming soon. Well, I can proudly tell you now that "Giving is the new Receiving!". Debunk this if you tried and it never worked and if too lazy to do so, ask yourself why @surpassinggoogle and some other steemians are giving unconditionally! I ended 2017 a giver, I have received joy and love in turn, fairest deal yeah??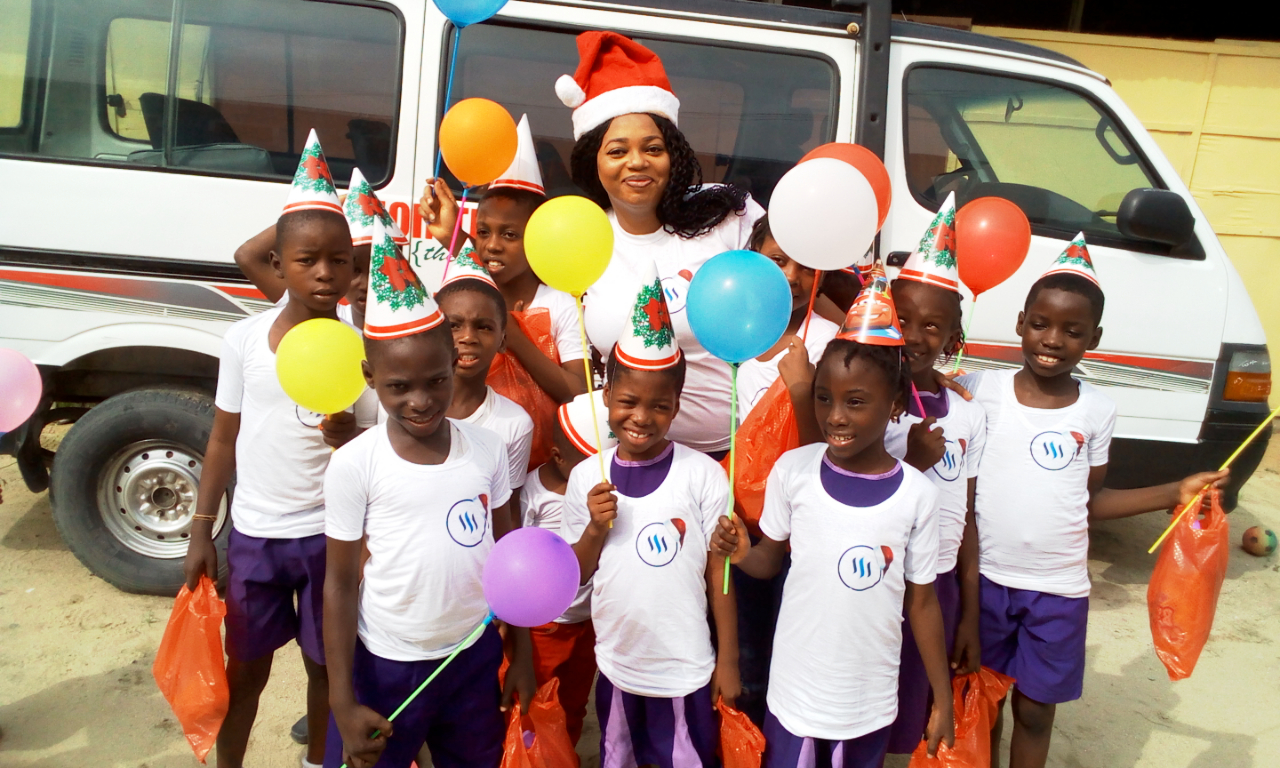 STEEMIT HAS MADE ME A PROBLEM SOLVER
If you think you are as irrelevant as the white crayon in the crayon set, try putting forth your best or even better in the STEEMIT platform and see if your title won't change over time. I can boldly say, I have been a problem solver both on steemit and outside steemit. I have become a role model to some newbies and to non-steemians, a little savior-boss-lady.. Lol. I didn't know how best to put that. Even things I don't see in me, others see it and are drawn to me like wisp to darkness. In words of Terry,
Steemit has made me a celebrity.. Haha..
How Steemit Has Changed me for Good
• It has changed my negative mentality of the world to a more warmer approach.
• My wallet has never remained the same
• I have made friends and relationships both locally and internationally
• It has imbibed in me, a good moral standing in relating affairs
• Made me more bolder to facing challenges and manner of approach
• Widened my horizons beyond before
• Put in me the will the do good
• Ability to ignore in malicious intents and embrace constructive criticisms
• I am more matured in handling matters of life and helping me scrutinize choices
• Made me touch lives positively in ways I never envisioned
• Taught me values and ethical standards both offline and online.
• Inspire me to do more everyday
And lots more!.... The list can keep flowing on and on and each point hitting home.
---
Important Lessons I have learned so far in STEEMIT
√ Never measure anyone by the size of their wallet, the person behind the wallet should always be your main concern
√ Everyone has something to give
√ Humility is the key to success (Be humble!)
√ Where your talent ends is where another's talent begins ( you don't know all)
√ Respect your all
√ Never undermine your ability to do great because in you dwells greatness!
√ Be smart and stay alert!
√ Give more than you receive
√ Love unconditionally!
---
THOSE WHO MADE MY STEEMIT JOURNEY WONDERFUL AND MADE ME A SWEET 2017:
@ambmicheal : you made my number one booboo for introducing me to STEEMIT and being much more to my heart. You never stopped believing in you. To you, I was raw greatness, waiting to be tapped and unravelled. You are a true leader, friend and lover. You inspire me alot and the sweetest thing about you is, you motivate others to be better people even than you. What more can i say than "Thank you" for making my 2017 wonderful? I love you so much dear.
@surpassinggoogle : my first ever steemit sweetheart and philanthropist. You have given so much to the steemit community. Chinua Achebe (a prolific Nigerian writer) must have you in mind when he wrote his award winning novel "The man of the People". You are definitely that and even lots more. I adore you darling and I'm sure others feel same! Thanks for the opportunity always to make us voice out and become better.
@dorth: my steemit daddy 1 and inspirer, you have been my fortress and have proven to be reliable. You helped me unconditionally and selflessly so I could become better. Added me to platforms that would challenge me and always pushing me to be better. Words can't explain how lucky I am to find you. Thank you so much!
@michaelcj : my mentor and friend. Right from the hay days, you have been there for me . I know I am stubborn alot and have disagreed with you on so many things but you love me still and tolerate my excesses. I love that you are engaging in really life changing projects which the forthcoming Steemcamp and others are part of it. I admire you and wishes to be like you soon enough. Thanks for believing in me always. I adore you sir!
@dreamchasser : my steemit daddy 2, philanthropist, motivator and shoulders. Lol.. Yes shoulder. I can always have a shoulder in him to lean whenever I am down. You comfort me and listen to my jargons. Despite your busy schedules, you make out time for me and others to listen to our personal businesses. To crown it all, you are a philanthropist! What a better world we would be in with more people like you! I appreciate you dear.
@samest : you were the first man that extended the hand of generosity to me on the steemit platform and we have since necoem almost like relatives. God bless you for giving always to people around and being a source of knowledge to the Steem generation!
@gbenga, @destinysaid : my top Nigeria quality contents curators. You guys have always been there for me in terms of advice and encouragement. You never get tired of my excesses and two of the amazing presents amidst others that S.I.N conference blessed me with. I wish for more strength to carry out your responsibilities always. Much love.
@dante31 : you know the list isn't complete if I didn't expatiate your awesomeness! Lol... My moon lover and poet. You tutor me always and point out errors inherent in my posts. You wouldn't let me be until I smell perfection. All this , you do with love. On behalf of we your trainees, I say thank you and you know personally, I hold you dear.... Keep being awesome in 2018
---
@ewuoso (my love and philanthropist)
@eurogee( my amiable Euronation leader),
@ehiboss (wonderful founder of Genesis project)
@nairadaddy (our very own block chain doctor)
@oogoluwa (Bluewaves mentor)
And to everyone I haven't mentioned, you guys are more than Family to me. You have made 2017 greater for me and have left me greedily asking for more companionship come 2018.
---
2018 HOLDS GREATER THINGS FOR US ALL
---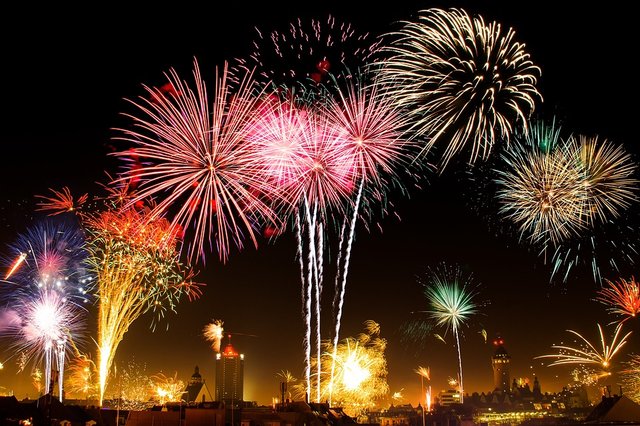 Image source
I WISH US ALL A PROSPEROUS 2018....... Cheers!