A Mysterious Discovery
This is not a making up story rather it is something strange to discus here.
It was 19th April 2017 when I visited American Museum of Natural History in New York. The museum is worth visiting and the ticket price is $30 (I will be uploading some more pictures of my Museum visit in next blog).
While visiting the museum I entered into the Earth and Planetary Sciences Hall and came across Arthur Ross Hall of Meteorites where I found AHNIGHITO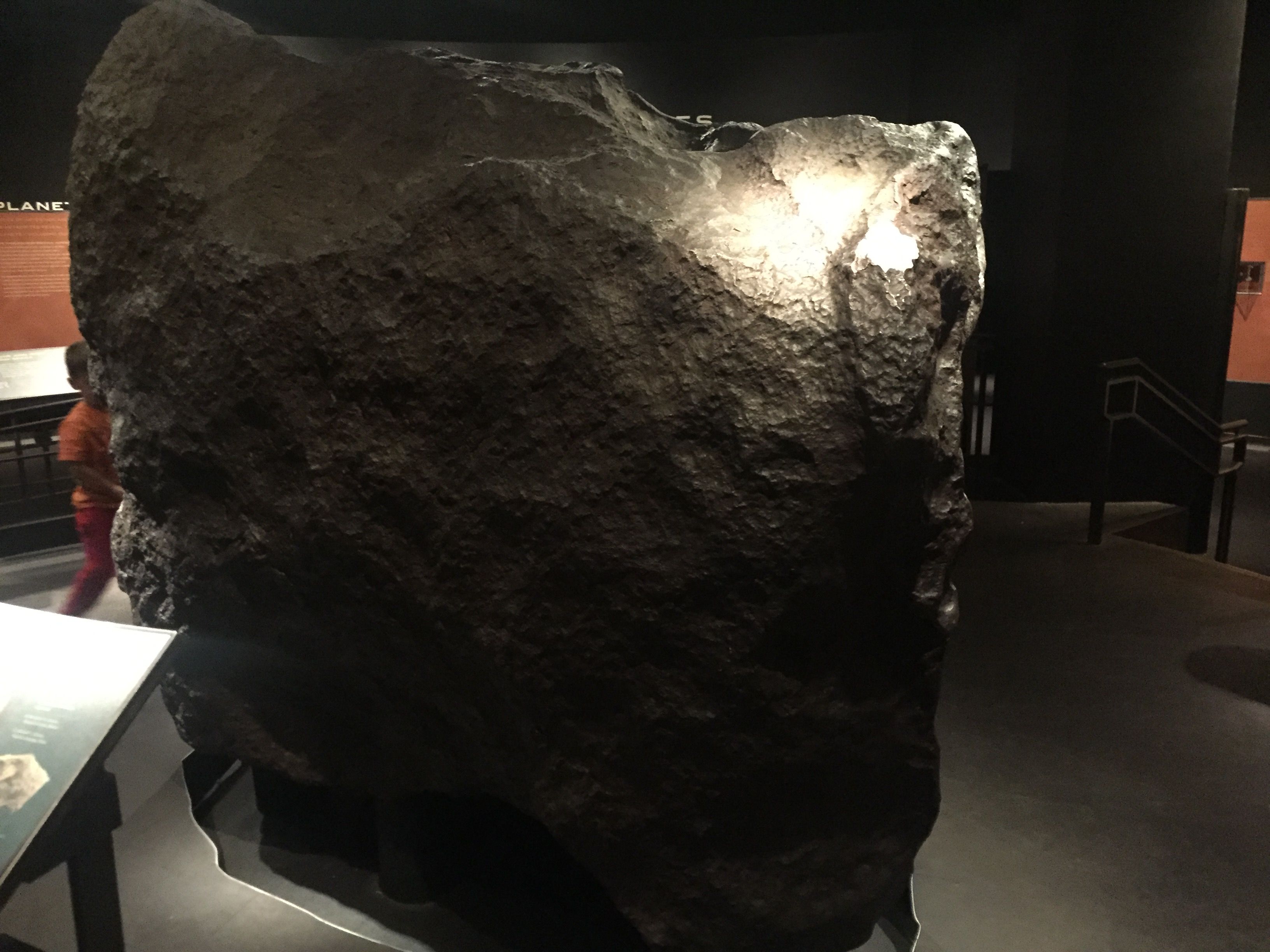 To my utmost desire, when I read the description I was completely shocked. Because I read before that in one of the religion of the world (which is also the second Highest religion) the God speaks about the creation of universe and creation of mankind on earth and in that God tells the mankind about sending of Iron from the space for their use. Some how the other I found that chapter (Chapter 57) which is named as Al-Hadid (an Arabic word) which means 'The Iron' the God says:
And We brought forth Iron wherein mighty power, as well as many benefits for mankind,

Finally here is the description of Ahnighito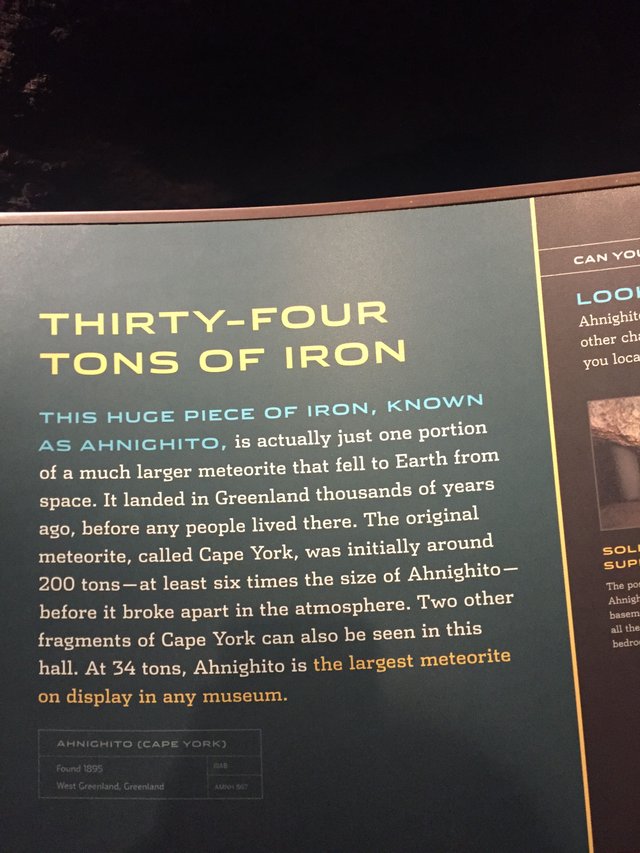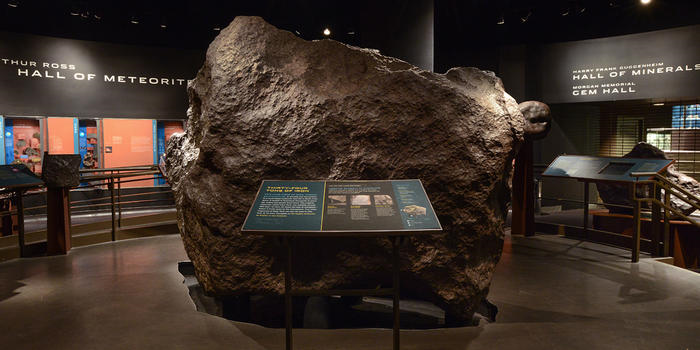 Source for above picture is American Museum of Natural History
| Note | Content of this article is not to offend anyone. Please share your humble views only. |
| --- | --- |