Could You Give ONE more MINUTE of Your Day for the Greater Good?


I believe most of us can agree that we are living in a most precarious time. The news we see and hear every day, the many topics being brought forth even here in the Steemit community and the stories coming from friends and neighbors clearly show us that suffering continues around the world. It is time for change. Something deep inside tells us that we are on the precipice of something big. We can choose to jump off or turn and face the darkness. What dispels the darkness? Light! When we shine the light into the darkness it loses its power over us. Light exposes the darkness for what really lies inside.
It is our time now.

You, your family and friends are invited and encouraged to join with us in the United We Light project from all around the world. This is a call for Freedom, for Peace, Love, Joy, Happiness, Unity and Harmony in ourselves and the World.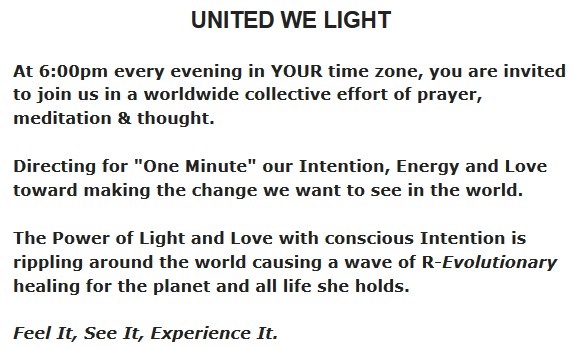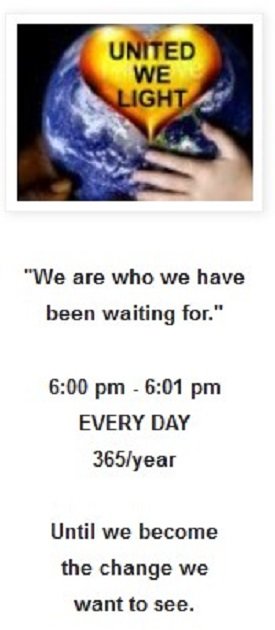 I want to give a big THANK YOU and SHOUT OUT to @dakini5d for the inspiration and encouragement to move forward with the United We Light project. We are in a time of great change and working together we will shine our Light around the world exposing the lies and darkness which will reveal a new way to enjoy all that has been Given. If you are not already following @dakini5d I highly recommend you do so. Truth shall set us free!
STEEM ON!