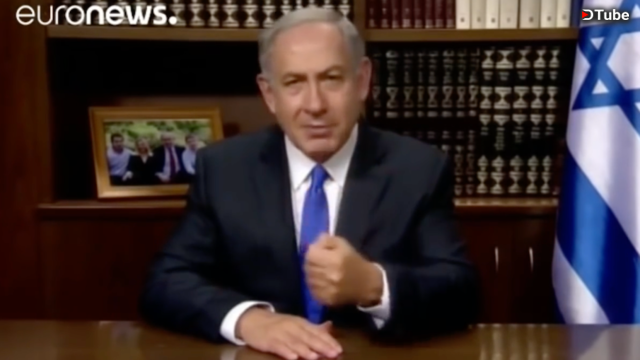 ---
WHO CONTROLS THE U.S. GOVERNMENT?
"A SMALL, ROOTLESS INTERNATIONAL CLIQUE THAT IS TURNING THE PEOPLE AGAINST EACH OTHER, THAT DOES NOT WANT THEM TO HAVE PEACE..." - Adolf Hitler
"Let me issue and control a nations money and I care not who write it's laws." - Mayer Amschel Rothschild(Jew)
"I fear the Jewish banks with their craftiness and torturous tricks will entirely control the exuberant riches of America and use IT to systematically corrupt modern civilization. The Jews will not hesitate to plunge the whole of Christendom into wars and chaos that the earth should become their inheritance." - Otto von Bismarck, 1816
"A satanic power that had taken over our whole country, who had been able to grip key positions of our intellectual and spiritual life. But also of the political and economic life. And from these key positions they were able to control and monitor the whole nation. This (Jew) power had, at the same time the influence to persecute even with the law those who fought against this power, and who were willing to oppose (and offer) resistance to the advance of it (Jew power)." - Adolf Hitler
"But the Jews are so hardened that they listen to nothing; though overcome by testimonies they yield not an inch. It is a race, OPPRESSING ALL MEN BY THEIR USURY AND RAPINE. If they give a prince or magistrate a thousand florins they extort twenty thousand from the subjects in payment. We must ever keep our guard against them" - Martin Luther (Founder of the Protestant Church)
"My basic thesis is that the Jews are a criminal people, and the Jews completely control the United States, and the Jews are using the United States as a vehicle to take over the world." - Bobby Fischer (American chess grandmaster and World Chess Champion)
"There is no United States as people think of it. It's just a puppet in the Jews' hands. It's a plaything for the Jews" "The U.S. government and American Jewry are virtually interchangeable" "They're lying bastards. Jews were always lying bastards throughout their history. They're filthy, dirty, disgusting, vile criminal people...They're just unbelievably wicked." - Bobby Fischer
"Every time we do something you tell me America will do this and will do that...I want to tell you something very clear, don't worry about American pressure on Israel. We, the Jewish people, control America and Americans know it." - Ariel Sharon (Former Israeli Prime Minister)
"To learn who rules over you, simply find you who you are not allowed to criticize."
Who are you not allowed to criticize dear fellow Gentiles and Goyim?
"Often when there is descent expressed in the United States against policies of the Israeli government, people here are called anti-Semitic, what is your response to that as an Israeli Jew?" - Amy Goodman(DemocracyNow)
"Well it's a trick we ALWAYS use it, when in Europe somebody is criticizing Israel, then we bring up the holocaust. When in this country people are criticizing well, then they are anti-Semitic." - Shulamut Aloni (Former Israeli Minister) https://bit.ly/2kDGEl5
"Here in the United States, the Zionists and their co-religionists have complete control of our government. For many reasons too many and too complex to go into here at this time." - Benjamin H Freedman(Jewish Defector)
"In reality, money rules in these countries ("democracies").
They talk about press freedom, when in fact all these newspapers have one owner, and the owner is, in any case, the sponsor. This press shapes then public opinion. These political parties do not have any differences at all, like before with us (post WWI Germany). You already know the old political parties. They were all the same.
Then these people must think that especially in these countries ("democracies") of freedom and wealth, there should exist a very comfortable life for its people. But the opposite is the case . . .
In these countries, in the so-called democracies, its people is by no means the main focus of attention. What really matters is EXCLUSIVELY the existence of this group of 'democracy makers.' That is, the existence of a few hundred giant capitalists who own all the factories and shares and who, ultimately, lead the people. They are not interested at all in the great mass of people. They are the only ones who can be addressed as international elements because they conduct their business everywhere. IT IS A SMALL, ROOTLESS INTERNATIONAL CLIQUE THAT IS TURNING THE PEOPLE AGAINST EACH OTHER, THAT DOES NOT WANT THEM TO HAVE PEACE..." - Adolf Hitler
"This movement among the Jews is not new. From the days of Spartacus-Weishaupt(Jew) to those of Karl Marx(Jew), and down to Trotsky(Jew)(Russia), Bela Kun(Jew)(Hungary), Rosa Luxembourg(Jew)(Germany), and Emma Goldman(Jew)(United States)...this worldwide conspiracy for the overthrow of civilization and for the reconstitution of society on the basis of arrested development, of envious malevolence, and impossible equality, has been steadily growing. It has been the mainspring of every subversive movement during the 19th century; and now at last this band of extraordinary personalities from the underworld of the great cities of Europe and America have gripped the Russian people by the hair of their heads and have become practically the undisputed masters of that enormous empire." - Winston Churchill (Illustrated Sunday Herald, February 1920)
"Democracy is currently defined in Europe as a country run by Jews" - Ezra Pond
"At some time the Anglo Saxon may awaken to the fact that...the non-Jew nations are shoved into wars in order to destroy themselves, to break up their structure, to destroy their social order, to destroy their populations." - Ezra Pond
"The Americans (are now) a sordid, greedy, cruel people." Why? Because the Jewish money power is largely centered here" - Henry Ford
"My main interest right now is to expose the Jews. This is a lot bigger than me. They're not just persecuting me. This is not just my struggle, I'm not just doing this for myself... This is life and death for the world. These God-damn Jews have to be stopped. They're a menace to the whole world." - Bobby Fischer (American chess grandmaster and World Chess Champion) Radio Interview, March 10 1999
"A Jew cannot be a true patriot. He is something different, like a bad insect. He must be kept apart, out of a place where he can do mischief - even by pogroms, if necessary. The Jews are responsible for Bolshevism in Russia and Germany too. I was far too indulgent with them during my reign, and i bitterly regret the favors i showed the prominent Jewish bankers." Wilhelm II (last German Emperor and King of Prussia)
"The Jews are the problem, the Jews are the cause of all problems in the world." - Lt. Gen. Jerry Boykin
"The genius of the Jews is to live off of other people, not off the land, nor off the production of commodities from raw materials but off people. Let other people till the soil; the Jew, if he can, will live off of the tiller. Let other people toil at trades and manufacture; the Jew will exploit the fruits of their work. That is his particular genius. If this genius be described as parasitic, the term would seem to be justified." Henry Ford
"Jews are antisocial, destructive, intolerant, mean-spirited, deceitful, et cetera. They wish to destroy, rule and kill, rob whoever gets in their way. To facilitate them getting what they want, they have developed a perverted, unnatural, destructive, evil lifestyle. Even though they live off the non-Jews as parasites, they still hate them and wish to destroy them. Jews hate nature and the natural order, because it's pure and beautiful, and also because it's bigger and stronger than they are, and they feel that they cannot fully control it. Nature's beauty and harmony stands in stark contrast to their squalidness and ugliness, and that makes them hate it all the more." - Bobby Fischer
"Was there any shady undertaking, any form of foulness, especially in cultural life, in which at least one Jew did not participate? On putting the probing knife carefully to that kind abscess one immediately discovered, like a maggot in a putrescent body, a little Jew who was often blinded by the sudden light." - Adolf Hitler (Mein Kampf, Chapter 2)
"It is necessary to reduce, if not destroy, the tendency of Jewish people to practice a very great number of activities that are harmful to civilization and to public order in society in all countries of the world. - Napoleon Bonaparte, 1808
"The day will come when all nations amidst which the Jews are dwelling will have to rise the question of their wholesale expulsion, a question which will be one of life or death, good health or chronic disease, peaceful existence or perpetual social fever." - Franz Liszt (famous composer quoted in Col. E. N. Sanctuary's "Are These Things So?" pg. 278)
"Combating Jewish nihilism is the duty of every human being, for we can be well assured that the Jews will not halt their activities on their own. They are like infernal machines that will stop only when smashed!" - Herv Ryssen
ILLUMINATI: THE JEWISH CHOKEHOLD
In 1770 Mayer Amschel Rothschild(Jew) draws up plans for the creation of the Illuminati and entrusts fellow Ashkenazi 'Jew,' Adam Weishaupt(a Crypto-Jew who was outwardly Roman Catholic), with its organization and development
On May 1, 1776 Adam Weishaupt officially completed his organization of the Illuminati
The purpose of the Illuminati is to divide the goyim(non-Jews) through political, economic, social, and religious means.
The opposing sides were to be armed and incidents were to be provided in order for them to: fight amongst themselves; destroy national governments; destroy religious institutions; and eventually destroy each other.
Financed entirely by Mayer Amschel Rothschild, Adam Weishaupt infiltrates the Continental Order of Freemasons with this Illuminati doctrine and establishes lodges of the Grand Orient to be their secret headquarters
Using secret societies, such as the Freemasons, their agenda has played itself out over the centuries, staying true to the script
The Illuminati handle opposition by a near total control of the world's media, academic opinion leaders, politicians and financiers.
Still considered nothing more than theory to many, more and more people wake up each day to reality that this is not just a theory, but a full-on Satanic conspiracy against the deceived masses.
Weishaupt also recruits 2,000 paid followers(most of whom where fellow Jews) including the most intelligent men in the field of arts and letters, education, science, finance, and industry. The following instructions were given, in order to obtain full control of all aspects of political, economical/financial, social, and religious life.
Use monetary and sex bribery to obtain control of men already in high places, in the various levels of all governments and other fields of endeavour. Once influential persons had fallen for the lies, deceits, and temptations of the Illuminati they were to be held in bondage by application of political and other forms of blackmail, threats of financial ruin, public exposure, and fiscal harm, even death to themselves and loved members of their families.

The faculties of colleges and universities were to cultivate students possessing exceptional mental ability belonging to well-bred families with international leanings, and recommend them for special training in internationalism, or rather the notion that only a one- world government can put an end to recurring wars and strife. Such training was to be provided by granting scholarships to those selected by the Illuminati.

All influential people trapped into coming under the control of the Illuminati, plus the students who had been specially educated and trained, were to be used as agents and placed behind the scenes of all governments as experts and specialists. This was so they would advise the top executives to adopt policies which would in the long-run serve the secret plans of the Illuminati one-world conspiracy and bring about the destruction of the governments and religions they were elected or appointed to serve.

To obtain absolute-control of the press, at that time the only mass-communications media which distributed information to the public, so that all news and information could be slanted in order to make the masses believe that a one-world government is the only solution to our many and varied problems.
"Culturally, he (the Jew) contaminates the art, literature, the theater, makes a mockery of natural feeling, overthrows all concepts of beauty and sublimity, of the noble and the good, and instead drags men down into the sphere of his own base nature." - Adolf Hitler
JEWS AND THEIR LIES!
ANTI-SEMITISM, "It's a Trick We Always Use It" - Shulamit Aloni:
https://www.minds.com/newsfeed/846512873912967168
https://d.tube/#!/v/jdecasby/y5vh7w90
Who Are the Semites?:
https://www.minds.com/newsfeed/827349195645083648
THE HISTORY YOU WERE NEVER SUPPOSED TO KNOW
Jews are NOT Semites. Who are the Jews?
PART 1 THE RISE OF THE KHAZARS: https://www.minds.com/blog/view/828105042477981696
PART 2 THE FALL OF KHAZARIA: https://www.minds.com/blog/view/828106593198960640
PART 1 & 2 SOURCES: https://www.minds.com/blog/view/828110361190998016
Who Are the Gentiles and Goyim:
https://www.minds.com/newsfeed/831022998741254144
The Israel You DON'T Know: The Talmud and the Jew:
https://www.minds.com/newsfeed/849210455667769344
https://d.tube/#!/v/jdecasby/xrnpv13w
Jewish Ritual Murder and Blood Sacrifice:
https://d.tube/#!/v/jdecasby/pawanm0b
Holocaust: A JEWISH Sacrificial Offering:
https://www.minds.com/newsfeed/831026696228532224
The Protocols of Zion - A Documentary:
https://d.tube/#!/v/jdecasby/lyeps41f
"Serve the Jews or DIE!":
https://d.tube/#!/v/jdecasby/0hs6cqz5
Benjamin H. Freedman(Jewish Defector) Warns America:
https://d.tube/#!/v/jdecasby/gbjvrfsq
U.S. AID TO ISRAEL IS ILLEGAL:
The now $134.7 billion(and counting) U.S. taxpayer dollars of aid in various forms to Israel and the most recent $38 billion aid pledged by the U.S. to Israel for FY2019 to FY2028 is ILLEGAL.
Sections 101 and 102 of the U.S. Arms Export Control Act of 1976 (AECA) contains the specific provisions which forbid aid to any 'nuclear'-armed nation which has not signed the 'Nuclear' Proliferation Treaty(NPF).
Israel has refused to sign the NPF despite being in possession of around 400 'nuclear' weapons.
Since 1976 every single administration of the United States has committed treason and violated the law by illegally supplying Israel with weapons and financial aid. This of course, courtesy of the Israeli lobby's which have a chokehold grip over all U.S. politicians whom are forced, to sign a pledge to Israel.
---
▶️ DTube
▶️ IPFS