These are a bit of an adjustment.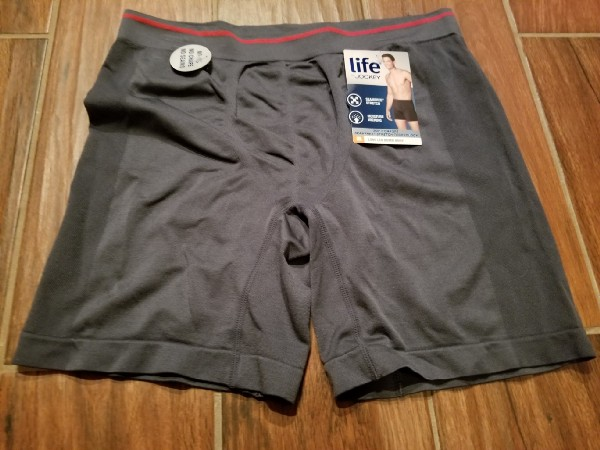 Features
Product Link: Here
Material(s): 91% nylon / 8% spandex / 1% polyester
Style: Comfort — Boxer Brief
Price: $8.83 / Pair
Approximate Steps To Chafe: ASTC 14,000+
Build and Quality
I found these guys at Walmart, and they immediately made me think of Mack Weldon.
If Mac Weldon did a economy version of their boxer briefs. I would imagine that this is what they would look like. I really could see a bunch of the Mack Weldon designers sitting around going…
"Yo, bro! We need a cheaper version of our underwear."

"Well, bro! We could just take out a bunch of stuff that makes our underwear hold up to daily use."

"Sounds good bro! Lets do it!"
I have collages them together below for your viewing pleasure. The top are the Mack Weldon, and the bottom are the Jockey.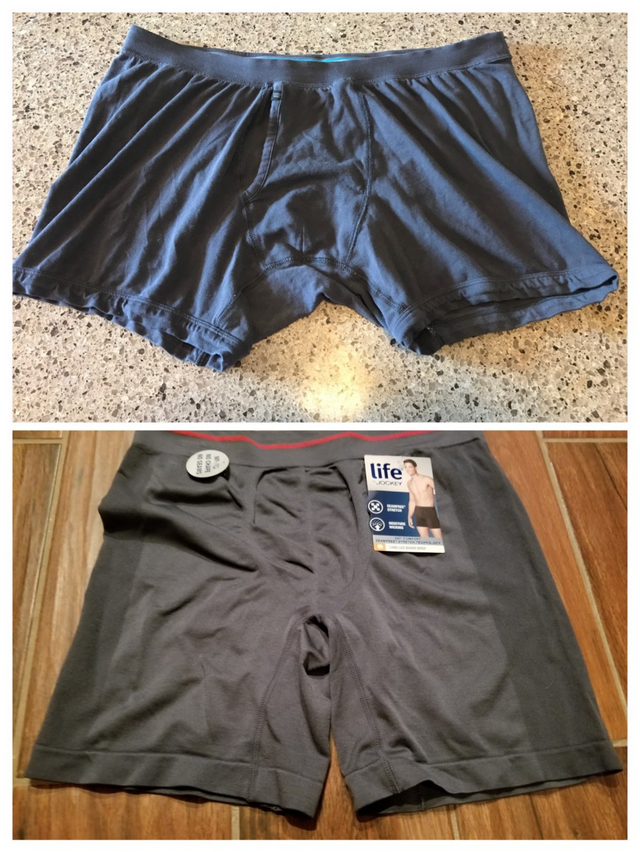 Looking at the pictures below you can see that most of the underwear is held together with inexpensive stitching.0



They don't have tags! Which to me is always a good sign.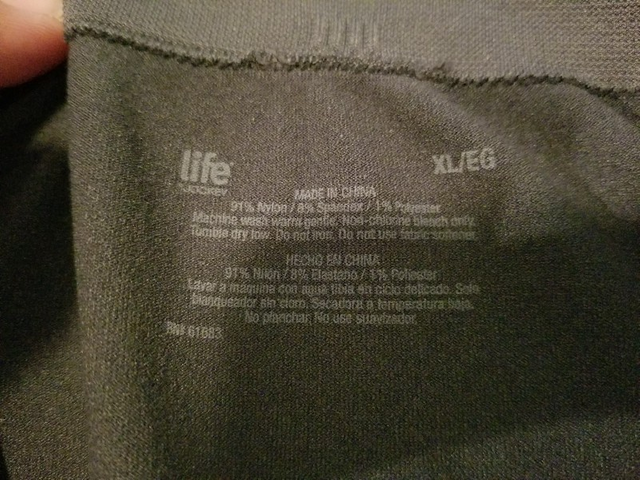 Comfort and Chafe
These have a nice soft feeling to them. They also are a really light material. Which if I had my guess had to do more with keeping costs down, by using less material. Then making the material light. A slight problem is that it is so light that it almost seems like in a relatively short time it might start to develop holes.
As soon as I put these on they started to roll down. They kept rolling down. No matter what tricks I tried. The roll was so bad that my butt-crack was getting cold during my morning walk. At one point I thought that the wind was just going to start having it's way it me. I'm not going to lie. I felt a little vulnerable and violated.
After my first walk I had to go in the bathroom to adjust. They were literally half way down my butt-crack inside my pants. Which was a bit of a shame, because these are pretty comfortable.
After my bathroom readjustment. I kept a constant pull-up every ten minutes for the rest of the day.
Friction started hitting these around step 8,900. At this time they started to also ride up. So, I ended up playing a game of pull down, and unroll up. They did get up over 14,000 steps in for the day, and I didn't chafe. I just had to fix my underwear a ton.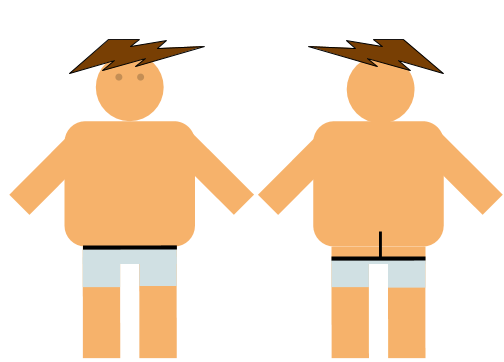 Odor
They did really well. I walked a 14,000+ step day. They didn't stink while I was sitting in my chair. When I took them off. I had to hold them pretty close to be able to catch the smell.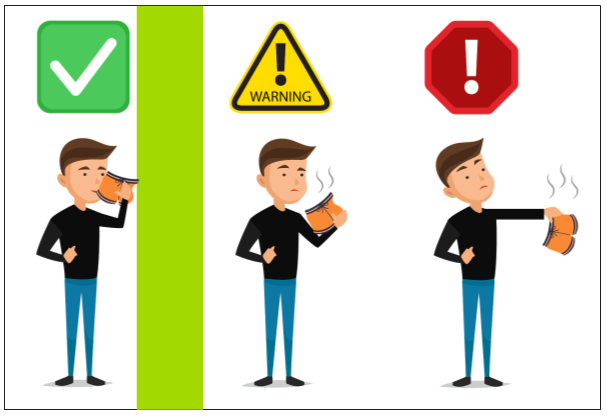 Verdict
I really do feel like if it wasn't for the fact that you have to pull them up every 10 minutes that these would have been a big win in the value category. They held up to over 14,000 steps with some friction, but no chafe. They also end up smelling pretty good after a long step day.
Unfortunately, for me these won't be making the cut. Hey, if you don't have issues with waistbands rolling down. These might be worth a shot to you.
Why are they great?
Really good chafe control.
They are light and soft.
At less than ten bucks a pair. They are a really good value.
Who would want to stay clear?
Anyone who has issues with underwear rolling down.
Anyone who might abuse their underwear a little harder.
---
Related Links and Stuff