Waterfall in autumn (秋の滝)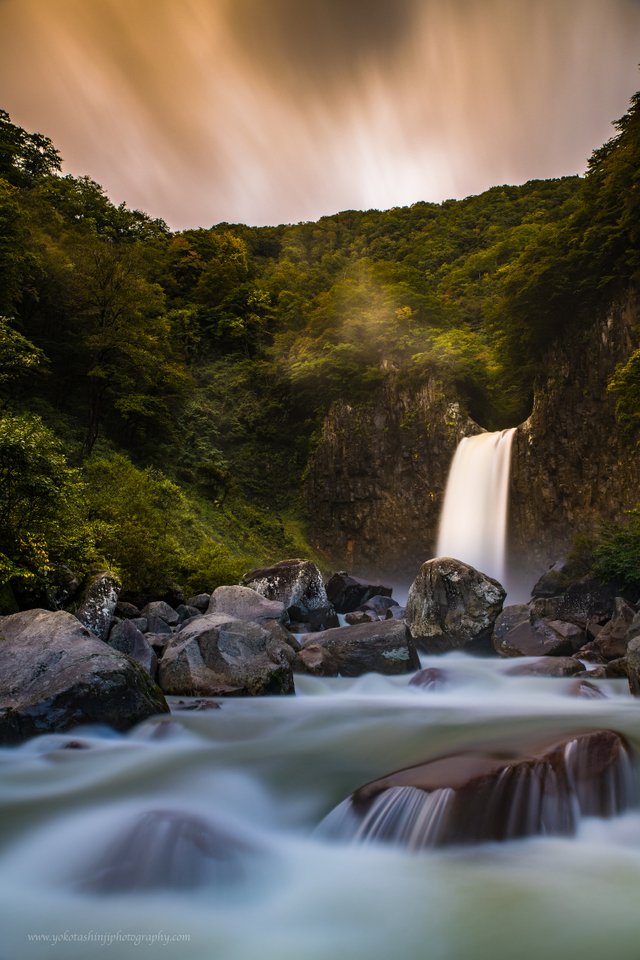 It's almost autumn here in Japan .
If you come high up on the mountain you will see
beautiful fall color everywhere.
Here I came a beautiful river and the waterfall (苗名滝)
Let's go out to see and feel Autumn air !
Winer is just around conner .
日本は秋の気配がしてまいりました。
山の高い所に来ると既に紅葉が進んでいます。
ここ長野県と新潟県の県境の苗名の滝でも
綺麗な紅葉を楽しむことができます。
とても立派な滝です。
秋を見に、そして秋の風に触れに外に出かけてみましょう!
冬はもうすぐです。