$7.5 Trillion Cumulative Funding Gap Marks Third Anniversary Of UN's 2030 Agenda Goals
Today marks the third anniversary of 2030 Agenda when all 193 UN member states adopted the 2030 Agenda setting up 17 Sustainable Development Goals (SDGs) aimed at transforming our world. On the occasion UN Secretary-General Antonio Guterres chaired a high-level meeting on financing the 2030 Agenda, and proposed urgent action to achieve three objectives::
building momentum and political support at all levels;
stepping up engagement with the private sector, and;
making the most of innovative solutions to finance the SDGs.
In his tweet UN Secretary General clearly indicated an urgent need for "a surge in investment."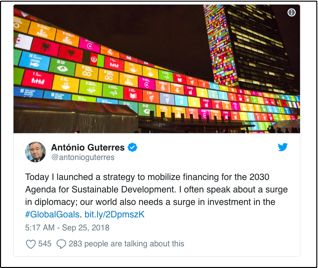 With SDGs already facing a $2.5 Trillion annual funding gap, the 3-year cumulative funding deficit has already hit $7.5 Trillion.
Each passing day is making the SDGs impossible to be achieved. The tragedy is, despite SDGs, in itself, being a $12 Trillion impact investment opportunity for private sector, much of it remains unexploited especially when global private wealth is projected to grow to $210 Trillion by next year.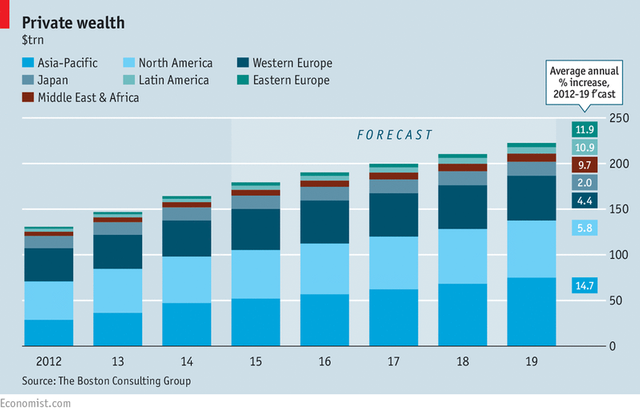 Source
The Secretary General announced "a Task Force on the Digital Financing of the Sustainable Development Goals." Will that be enough, or we indeed need some radical thinking for mobilizing the trillions that SDGs need?
Let us all support the SDGs to ensure a world in which we strive for peace, stability and prosperity that leaves no one behind.