Years of adding pieces to the little village, makes it enjoyable and relaxing. My son has been the setup person for a couple years. I am amazed at his perception, and how much thought goes into each placement. The photo was taken with just my iphone, so it is a little hazy. I blackened the background, to get the colors to pop.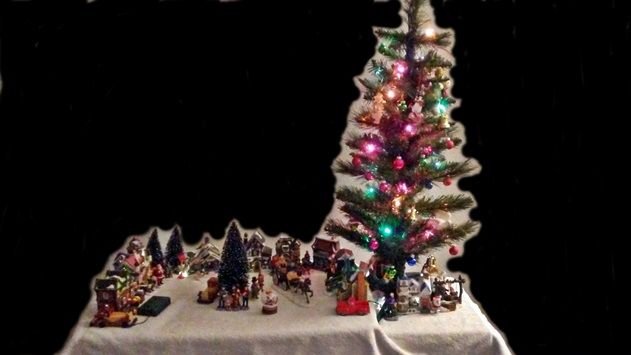 I used to hate this time of year, with money (lack of), stress from work, chaos in the stores. But, seeing the effect it was having on my child, I had to somehow change that.
I went from not decorating until a week or two before Christmas, to putting things out right after Thanksgiving, the past 2 years. Christmas is not about how much money a person can, nor feel like they have to, spend to make others happy. Happiness should ALWAYS come from the heart, and the love be shared with those in your life, regardless of the amount spent on gifts.