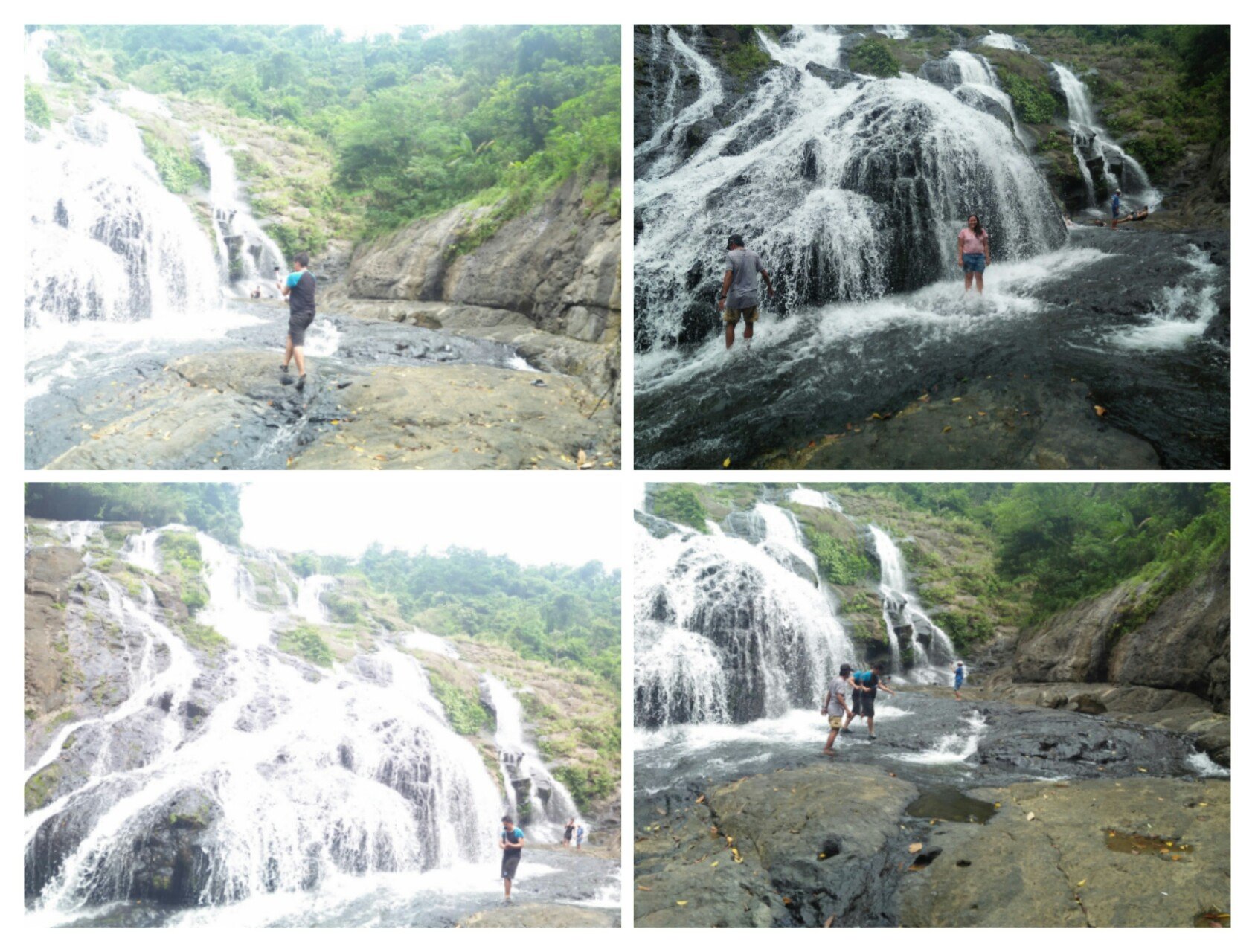 Hi folks,
As I am writing this I am in my uncle's home for the night because my cousin and I went to see Tarangan falls of Northern Samar and mind you my calves are sore because of the climb.Yet it was all worth it of you see how water cascade like fountains.
Since Wed I had been visiting my loved ones especially the sick ones.I am no fan of showing affection to corpses if I can just love them while they still feel my warm touch.For this purpose I took the fIrst trip out of Cebu to Tacloban.Thanks to a fair value flight I saved so much time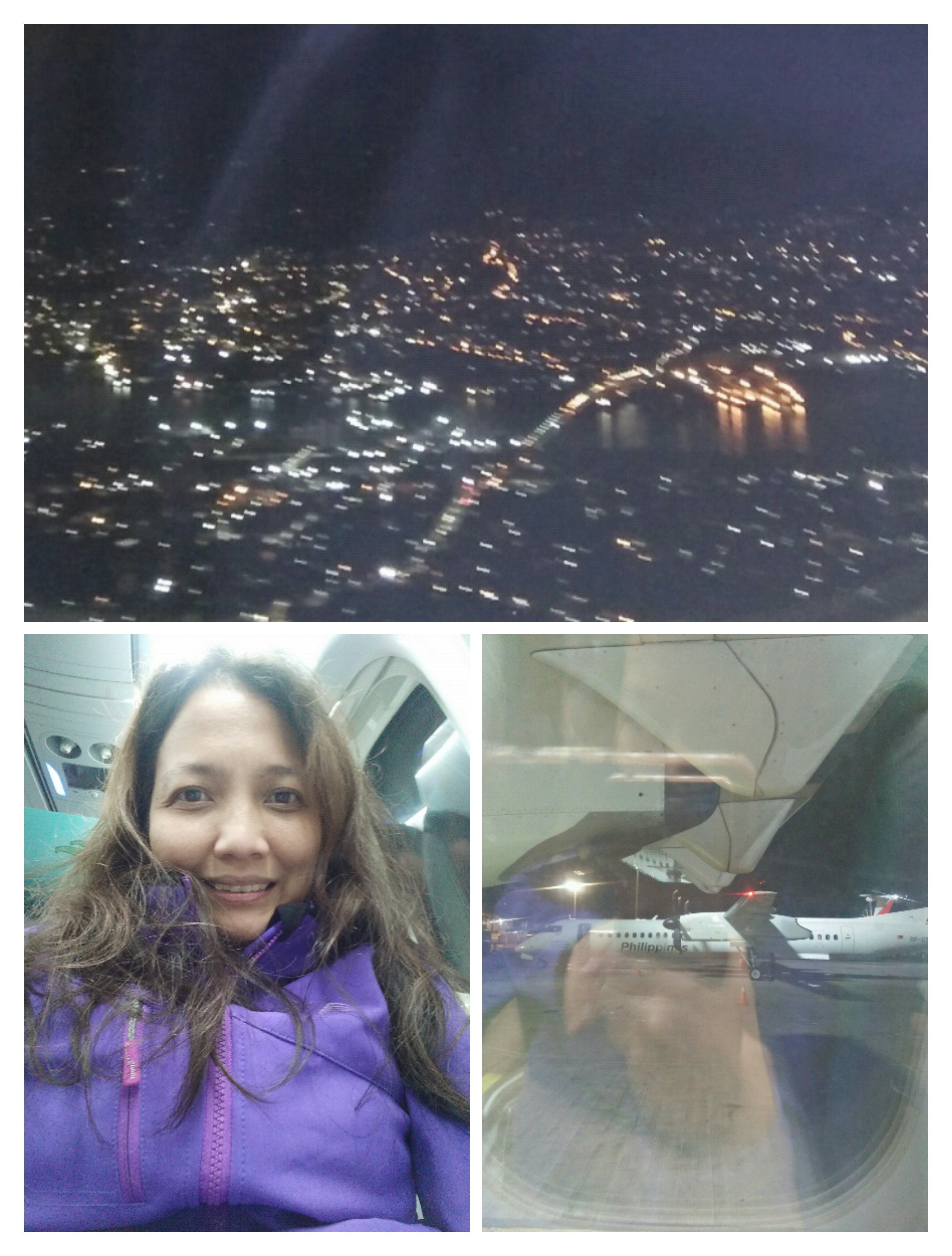 Arriving early I managed to go to wet market to buy stuff me and my parents would need to stay overnight at our farm just across Tacloban city by pumpboat.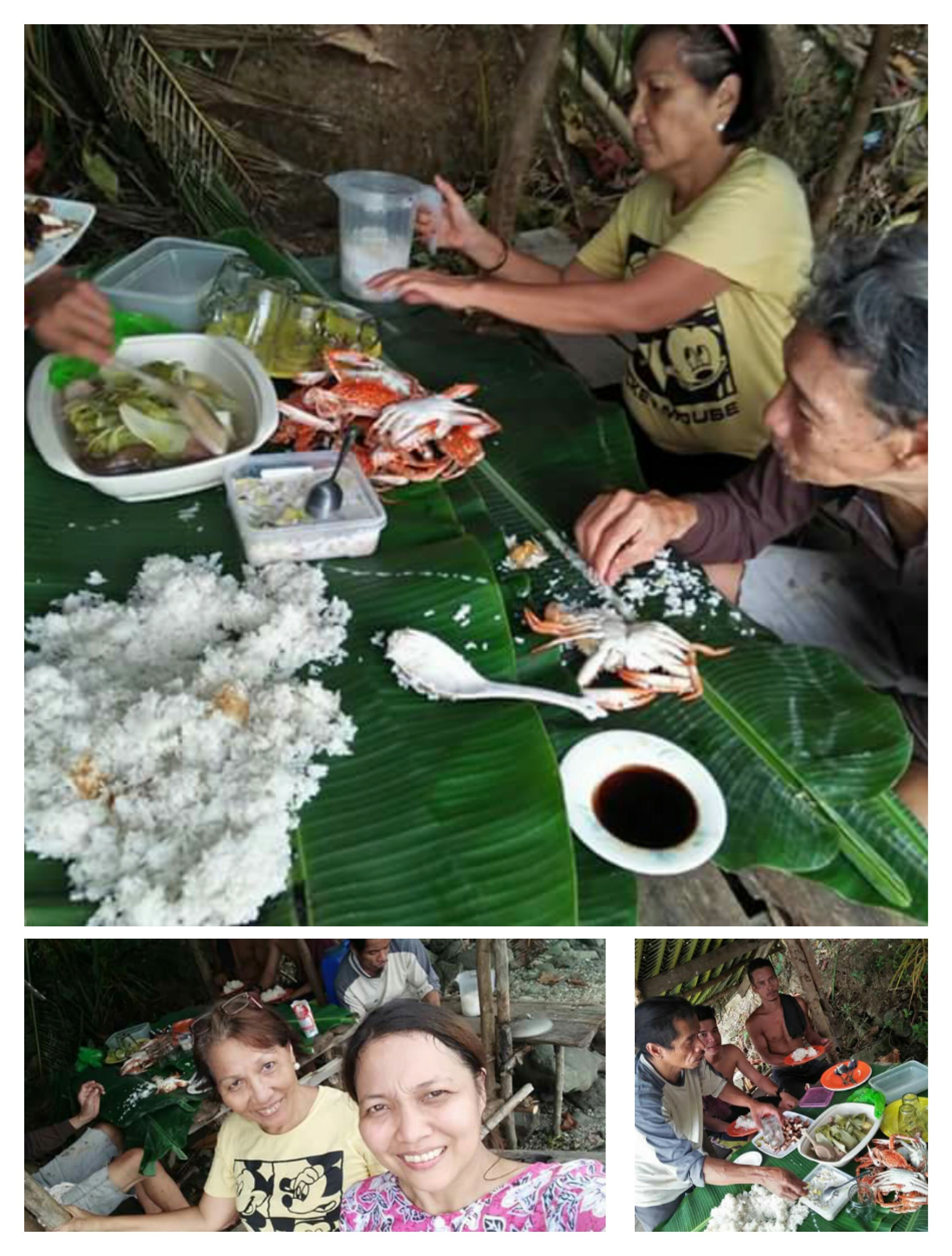 JUST in case you missed out on my earlier post about our farm well heres a thing or two about it.Nothing fancy but it contains a lot of local fruits trees,free range animals and vegetables all organically grown.This is our commitment to greening the Earth and a personal answer to food security problem.I love this farm as it envisions everything my parents value.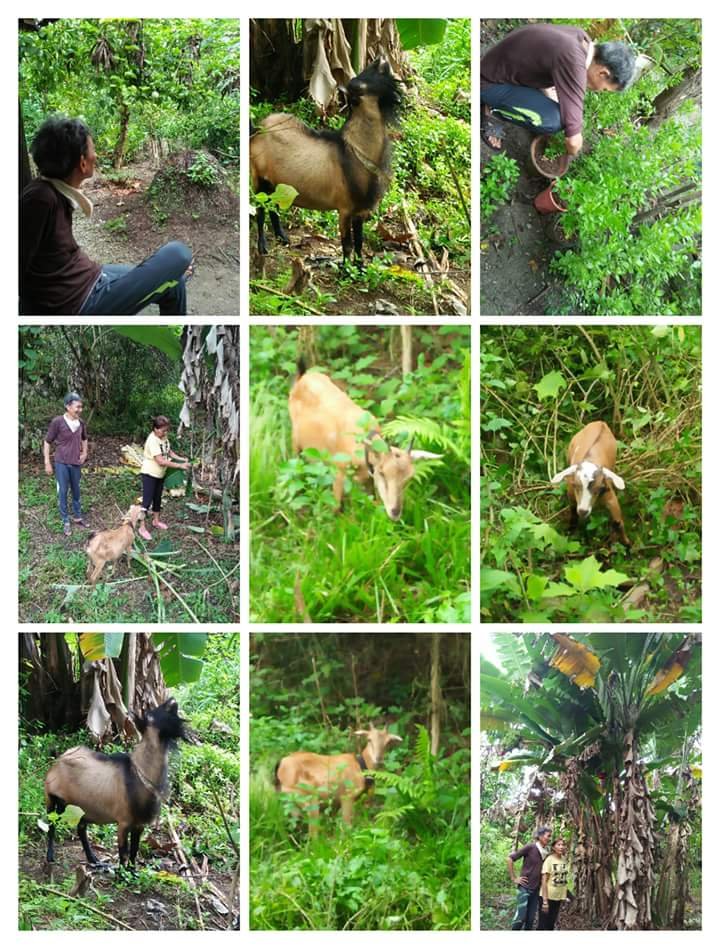 The farm is my parents legacy.I have so many happy memories in this farm and the sumptous meals my mom prepares are free of additives ..at night we watch fireflies and slumber to the sound of the waves .It is paradise despite its low key ambiance.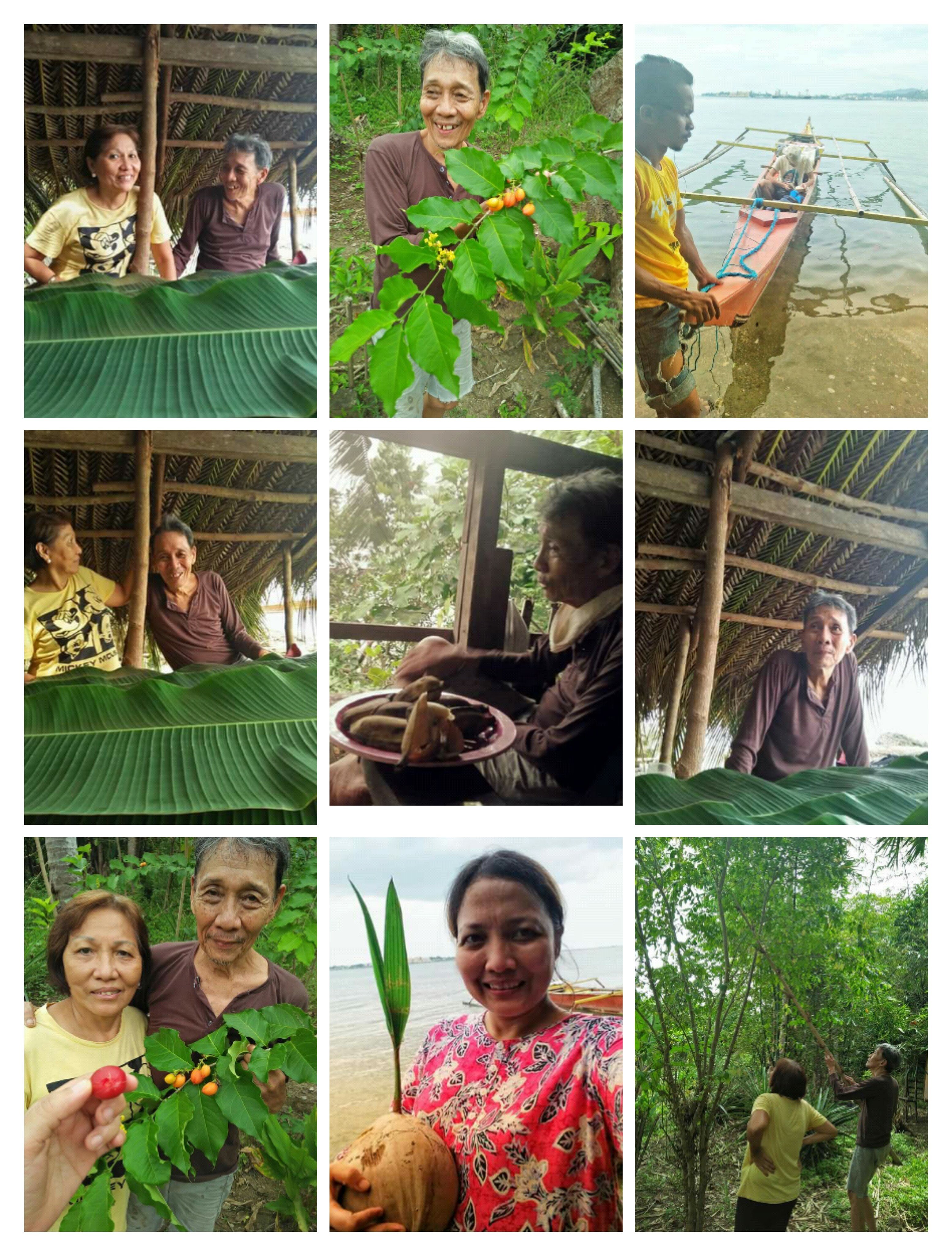 .
Back to basic is best as its therapeutic to grown and eat ones produce.This time we were blessed with cranberries ,philippine cherry and passion fruit to take home.We made them into tasty detox shakes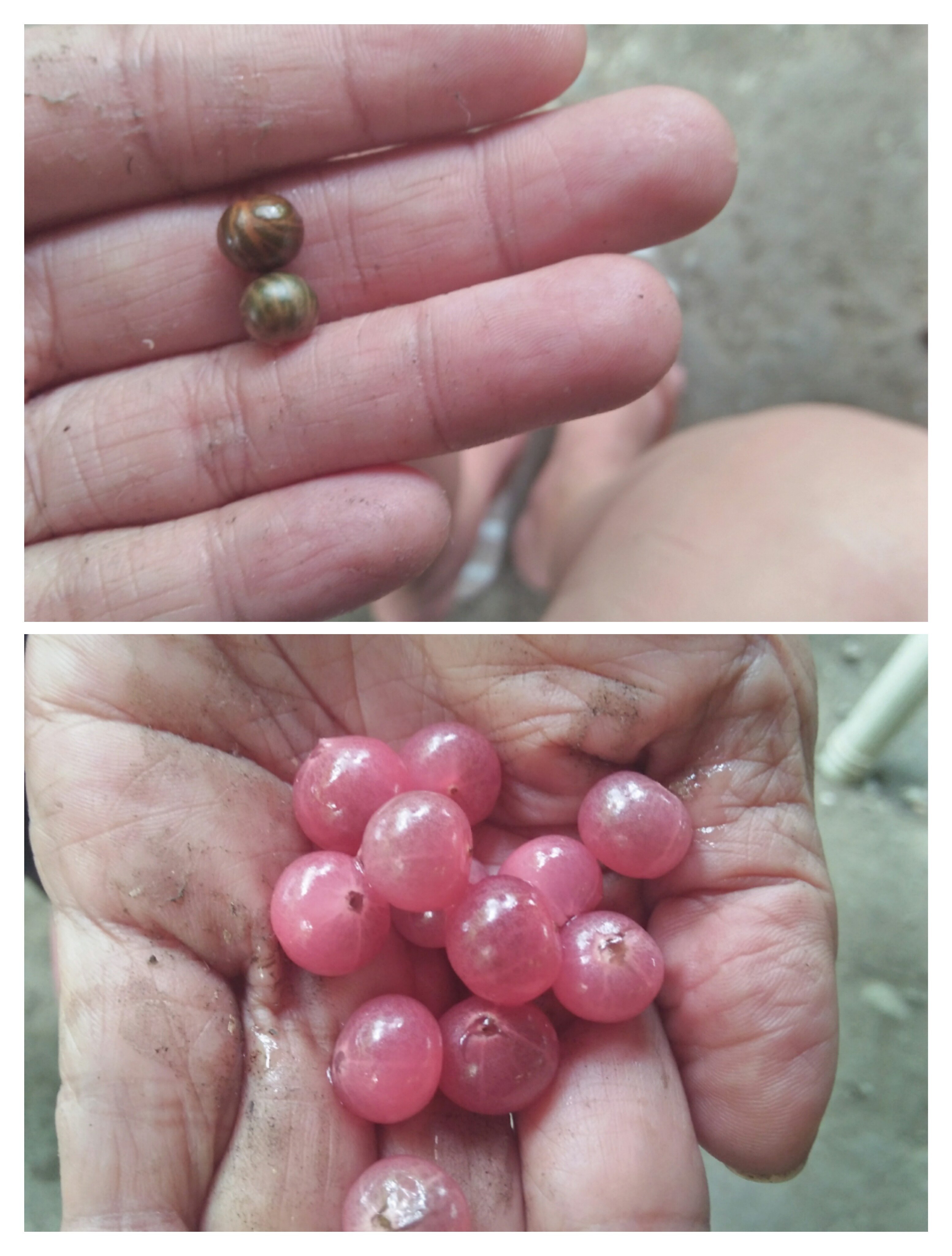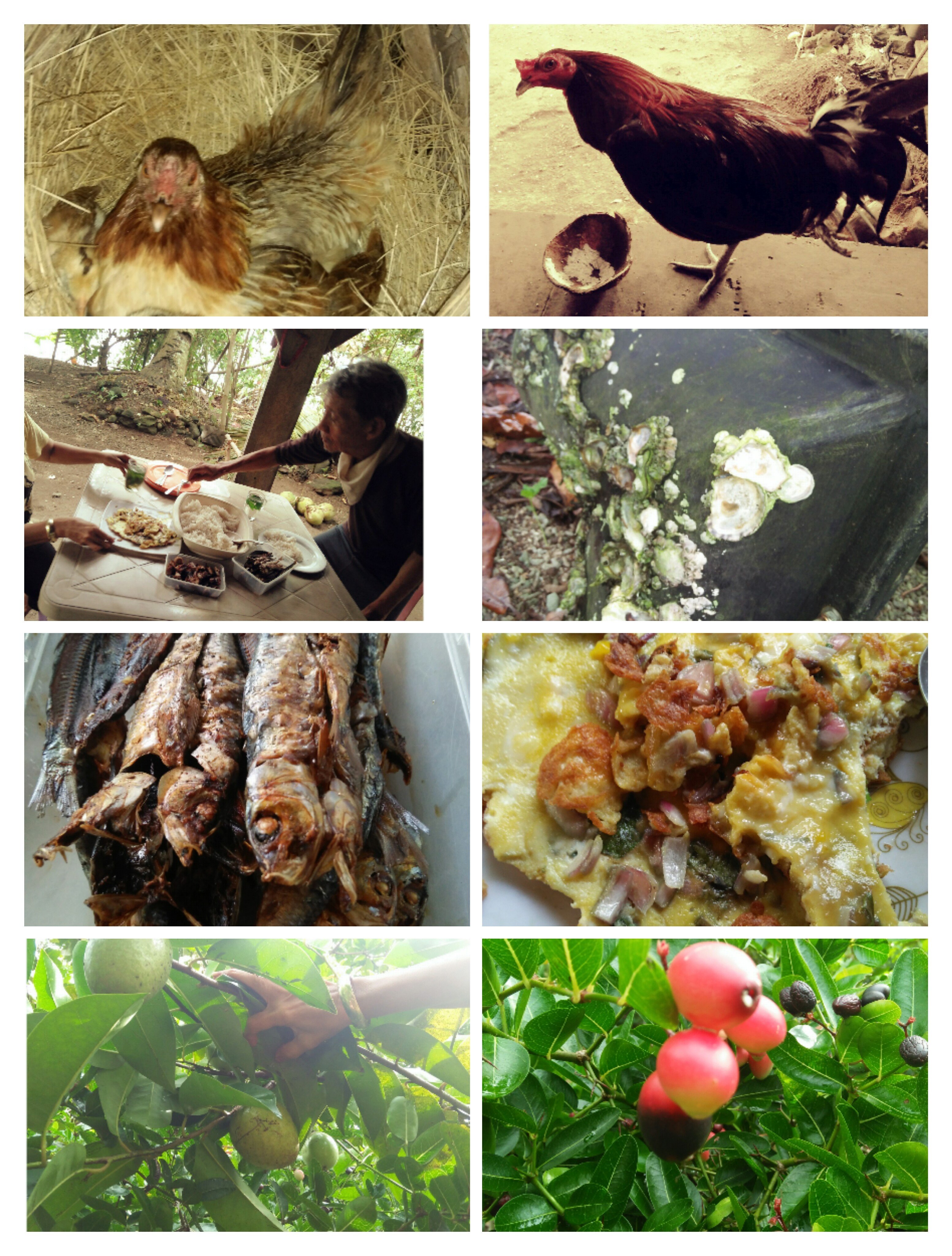 I suppose the excitement of seeing them bear fruits makes my old folks excited about living.And the healthy pesticide free food keeps them healthy.The demands of gardening on the other hand makes their bodies and mind sharp.The satIsfaction of tasting its first produce is just a bonus.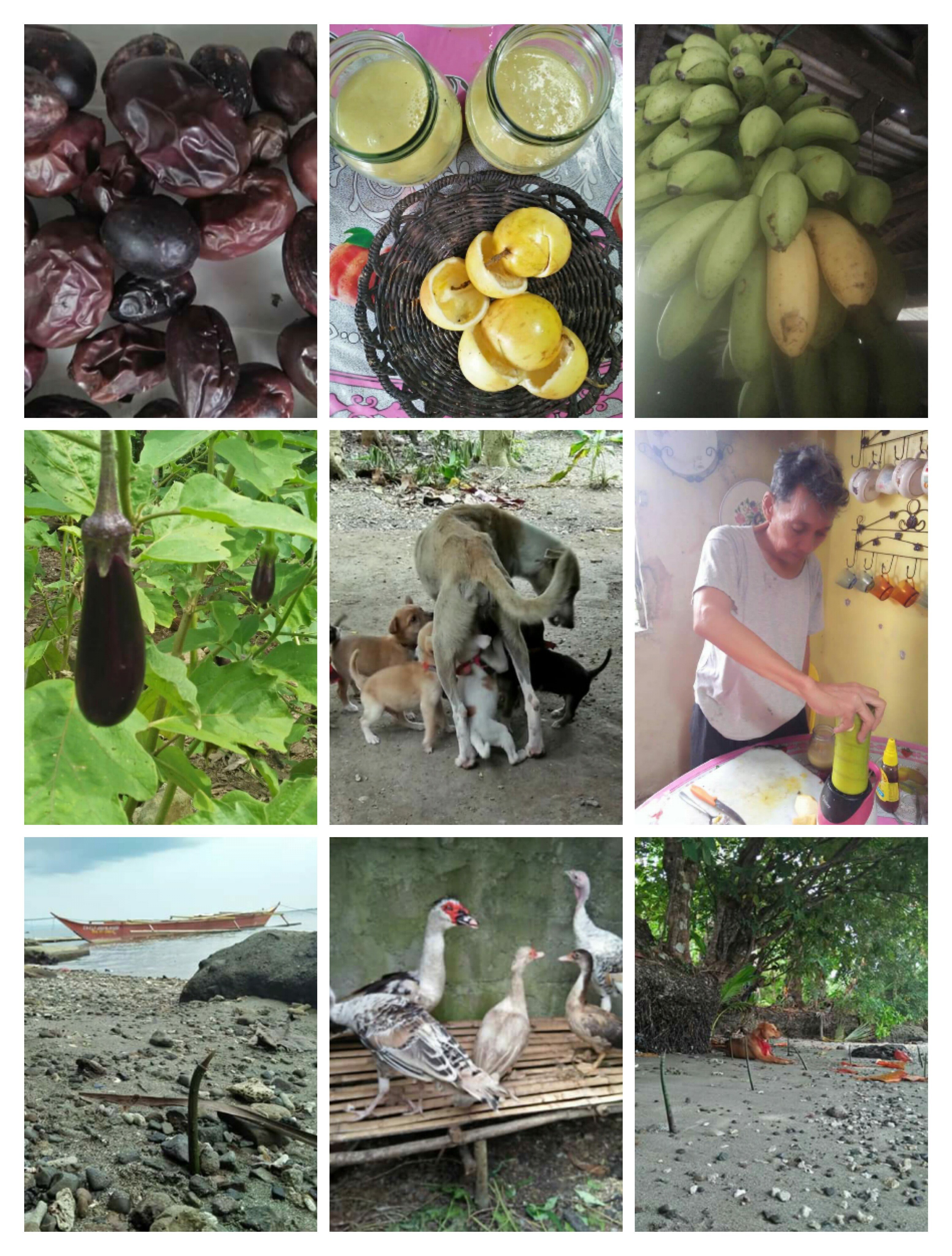 Day two I went out to see a college friend and she narrated about her trip to India which I am writing down as we speak in my bucket list.In this life I realized friends are also Gods gift to us since they inspire us .Had she not went there and tell me of her experiences I wouldnt be as interested to see it because of some bad publicity.Thanks to her beautiful pictures I am super motivated to make it my life goal to see India.In this note Id say the sage was right in saying one had to give time to what matters to him or her.Earlier ,a friend of mine healthy and all suddenly died so we both agreed to be passionate about living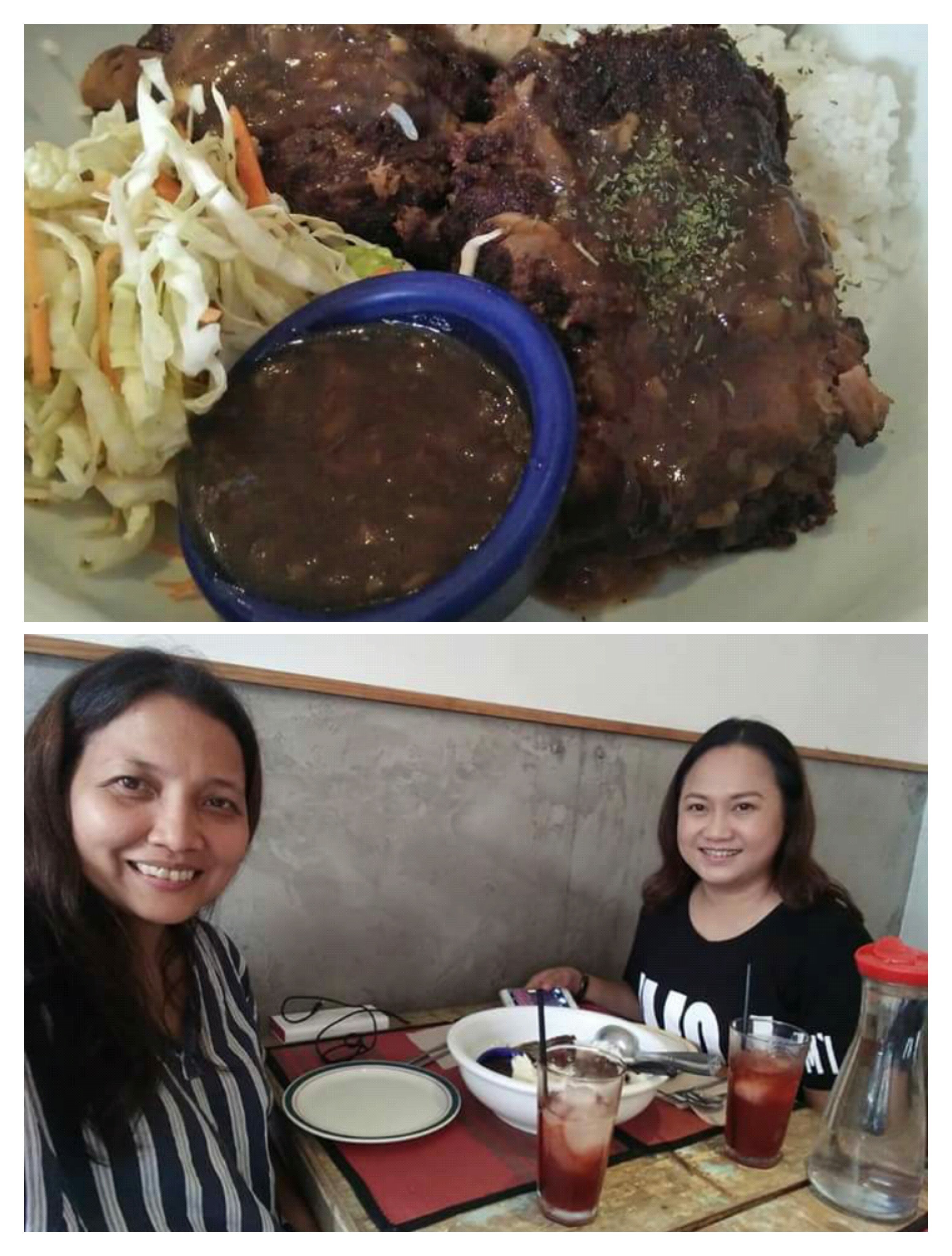 After our chitchats off I go to the van terminal for Catarman where my cousin awaits.I was just informed that my other cousins young husband just got diagnosed with sarcoma as such she cant tag along.My cousin and I had dinner and I slept in his place We had early breakfasy only to receive a phone call that my" depressed" cousin wants to see us before she leaves for their home a banca away also.Since I believe life is about memories and relationship off we go to have another breakfast.I treat them to a delectable meal her being sad andlonely with bad news on her husband health and also her being a new attorney .It was refreshing to have such talks in person inspite of its bittersweet topic.It downed on me,in this life we need to know how to row ones boat in joy as well as in pain .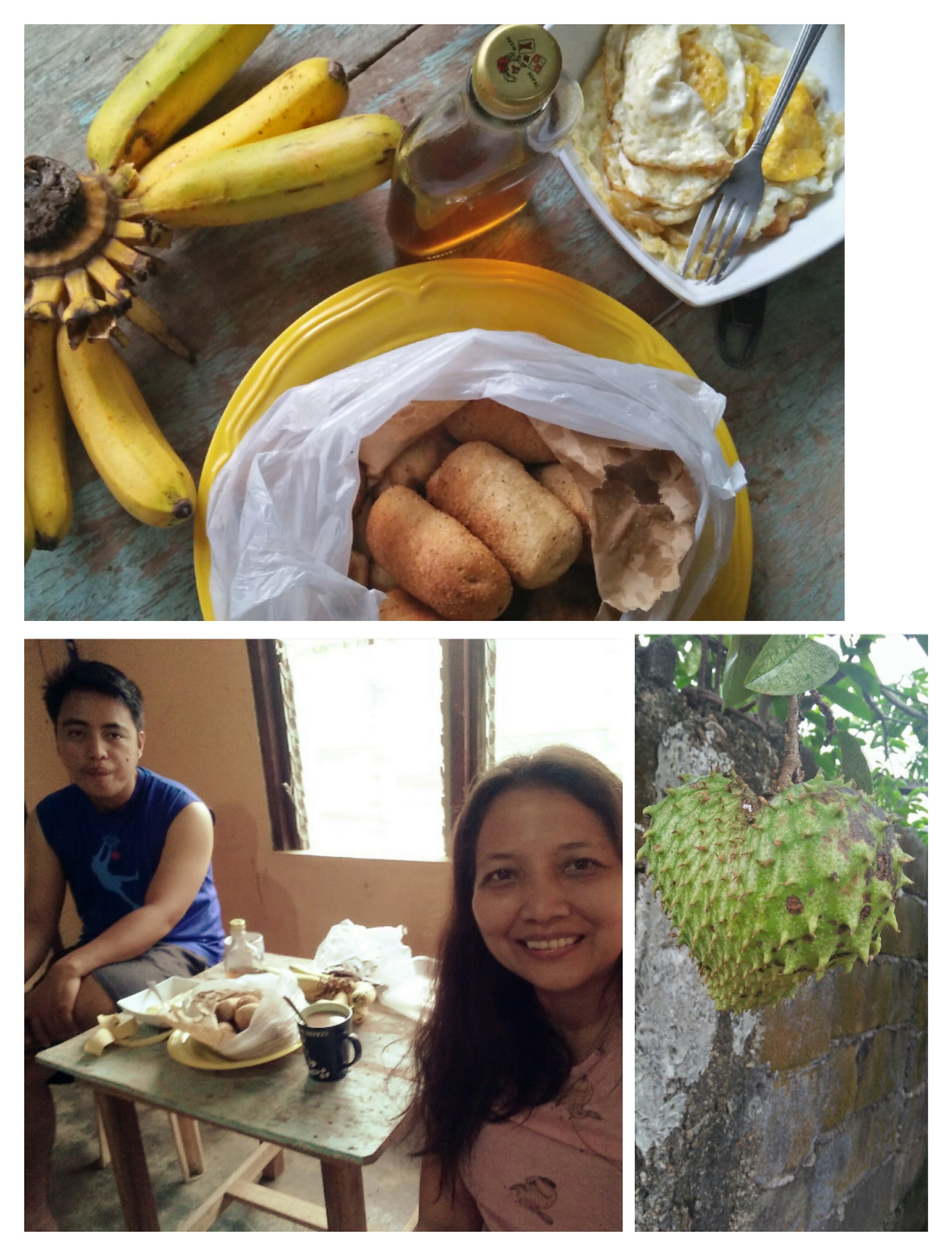 The place is cozy and she relates to us it makes up for her study room as a law student.Artsy as such cant resist to take souvenir pictures.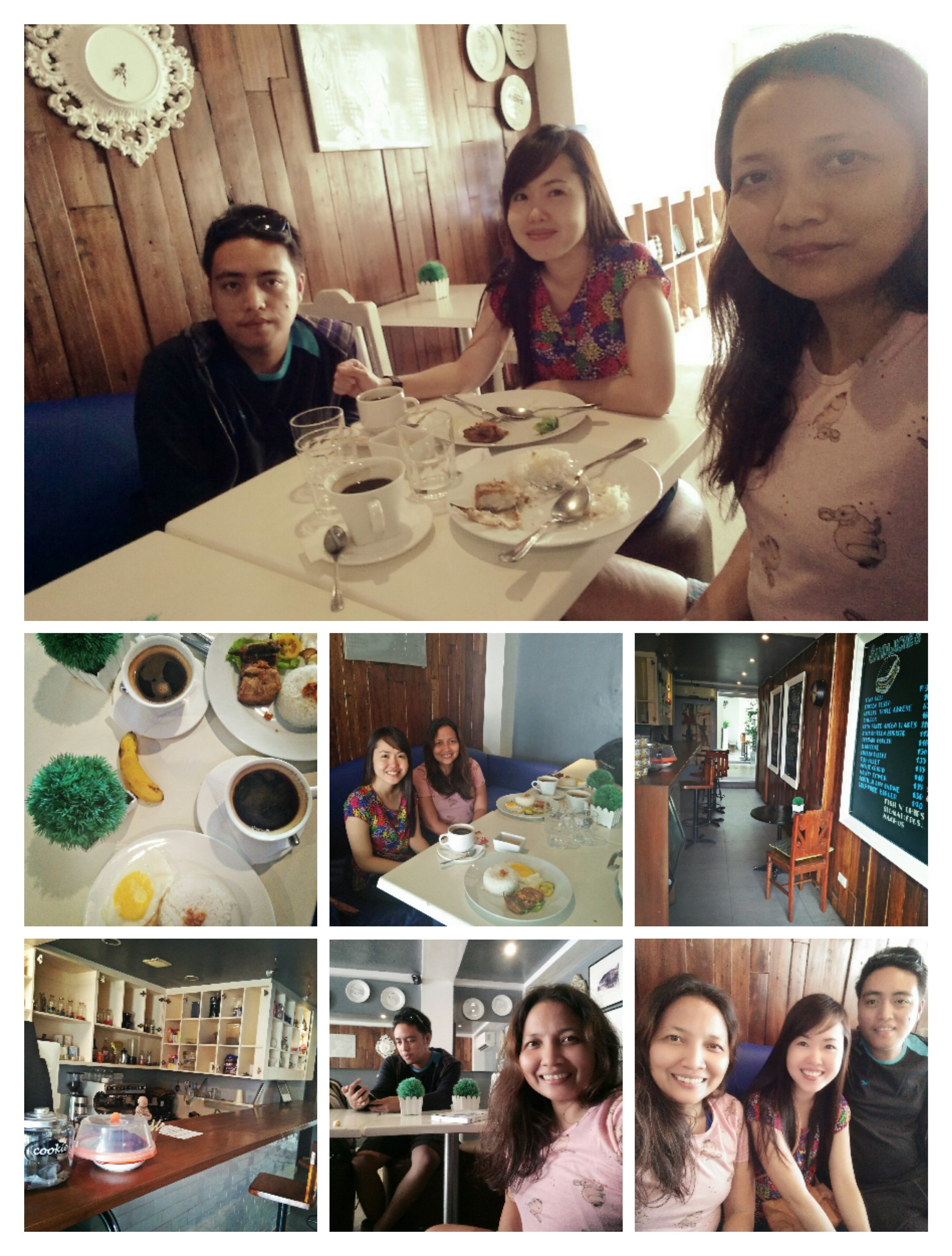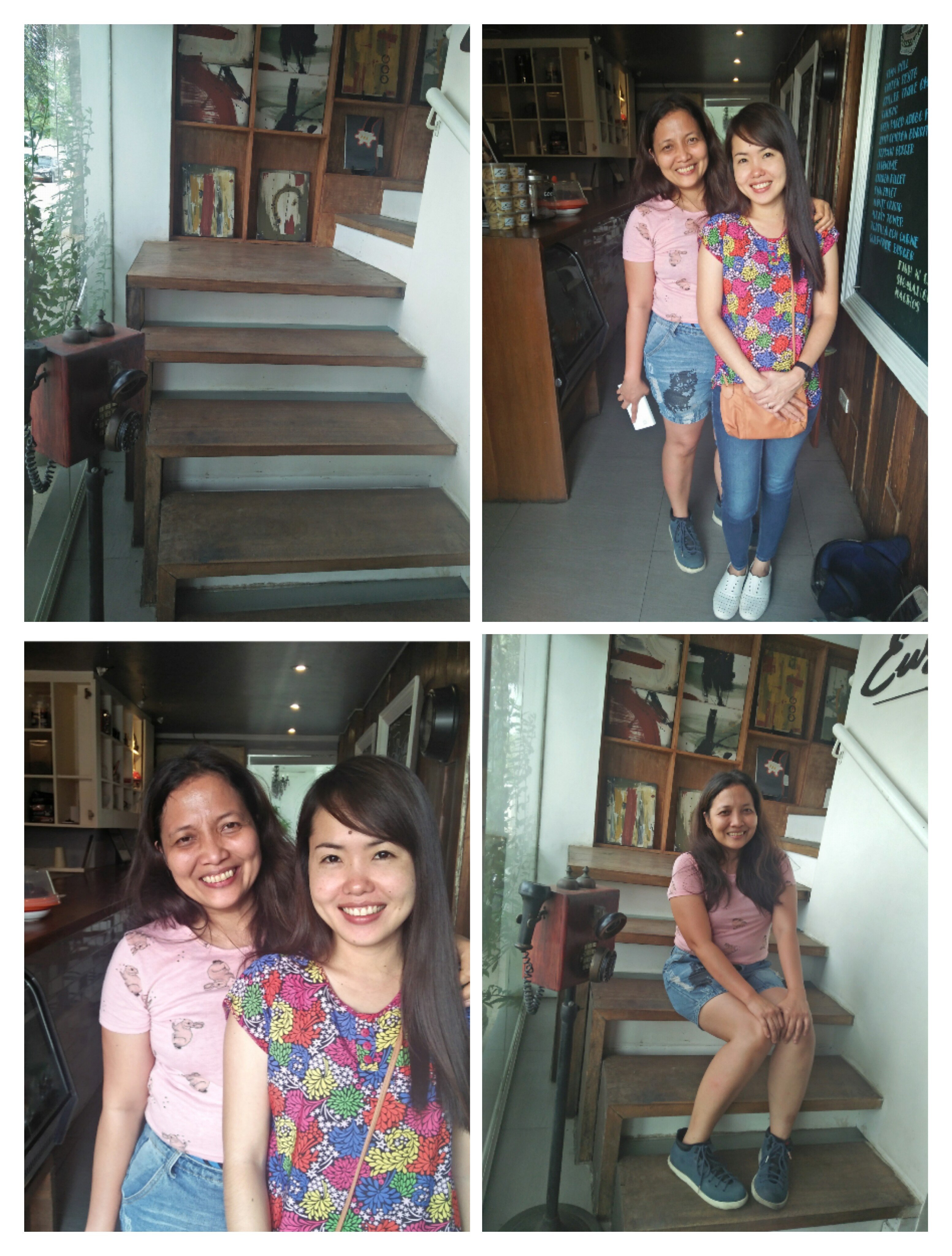 I am praying her husband can be treated but if not I pray she has the strength to overcome. Brief as our meeting was I hope she know she wont go through this alone.After bidding her goodbye my cousin and I went on a 2hours plus motorcycle ride.Good it wasnt scorching hot so we managed with some stops for halo halo which is a mixture of fruitd with shaved ice and condensed milk.Ahhh the joy of unplanned trips.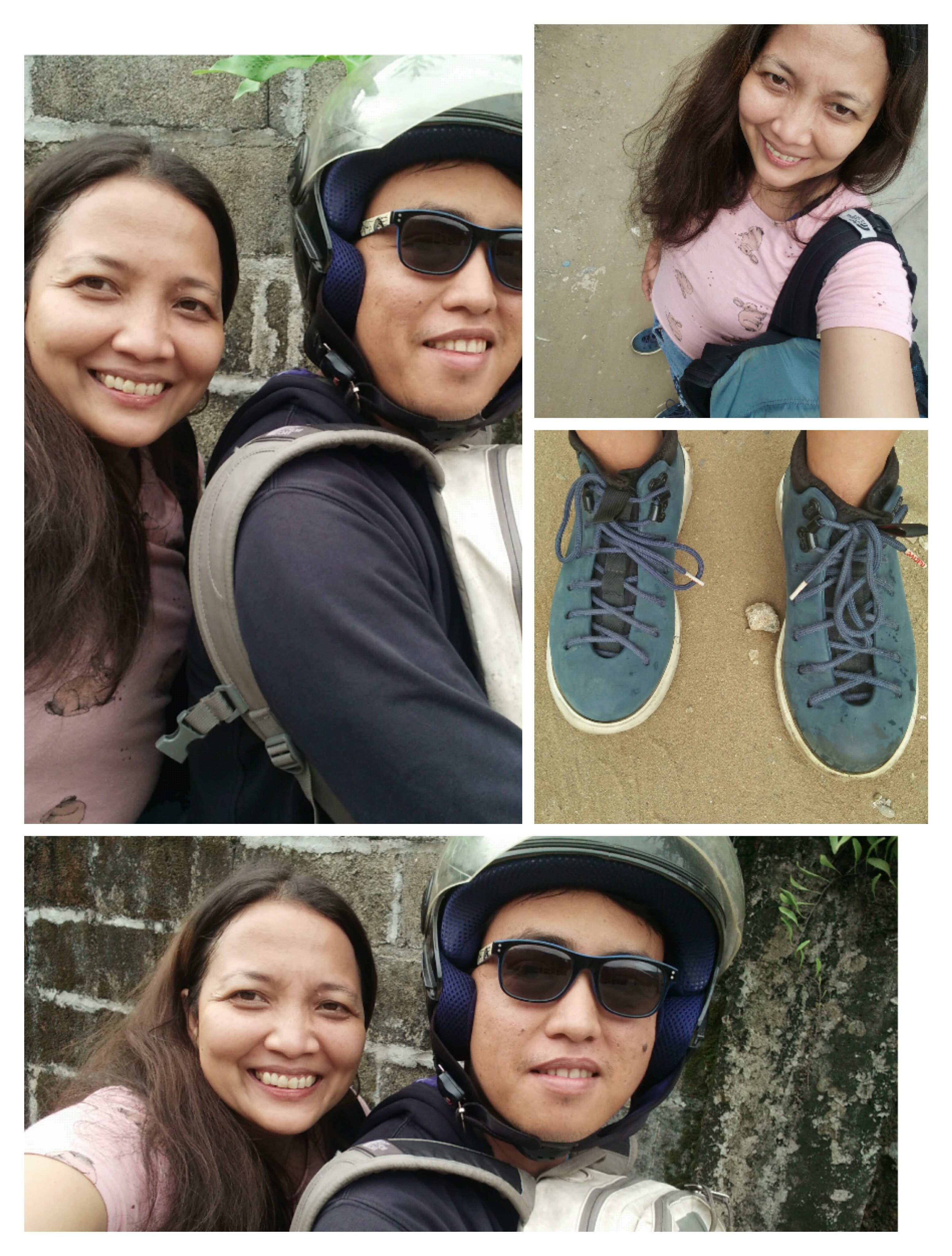 Along the way we passed on many workers breakinng stones ...my heart just felt heavy for them as its no fun to toil long hours for cheap pay yet one got to do to survive.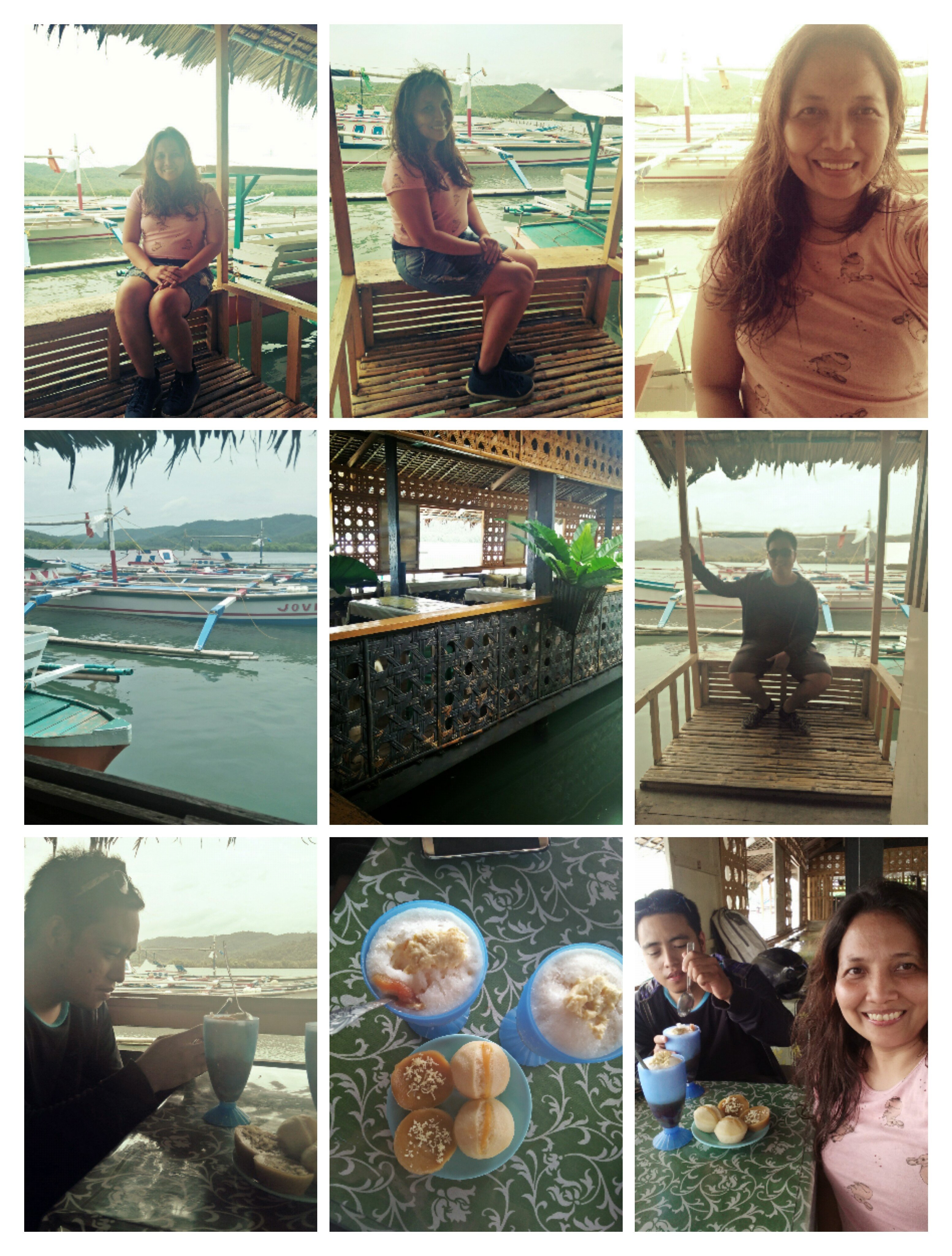 We arrived finally at thw waterfalls entrance where we pay 200pesos for a tour guide.I actually gave him tip for carrying my stuff and helping me not lose limbs being a moldy terrain.I highly encourage people to be generous with tour guides who are genuinely concerned of your safety and doesnt rip you off.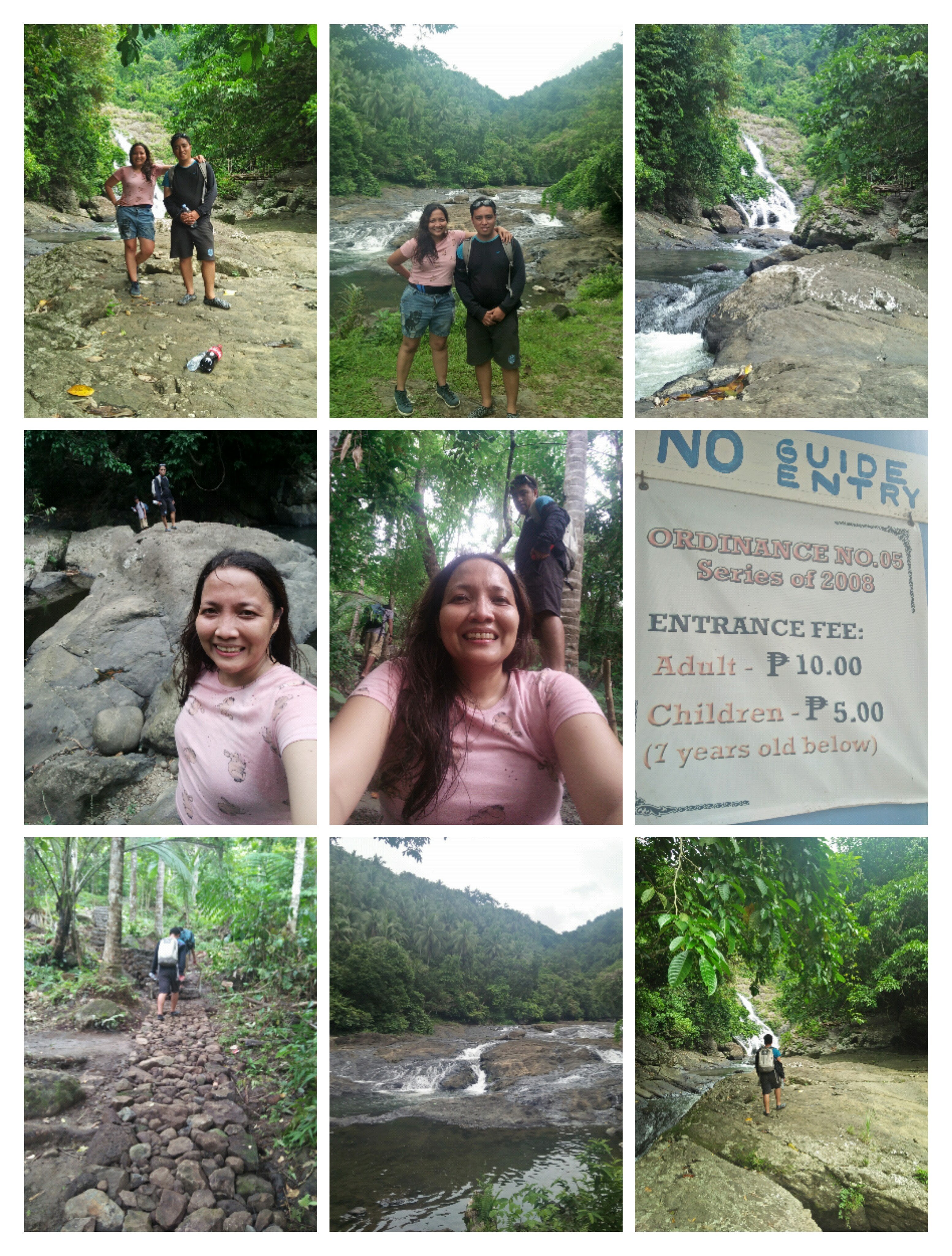 I had to do a lot of stops as I am not a seasoned hiker.It was tedious but the view was all worth it.I learned they are currently making cemented walk paths so others not to able bodied tourist like me would be interested to see its beauty
Just in case I miss out highlighting it was not an easy climb please watch this short clip

Its jaw dropping places like this that you get to sing your praises to God so easy.The water was clean and not too freezing cold.It wasnt too crowded either.We had a swell time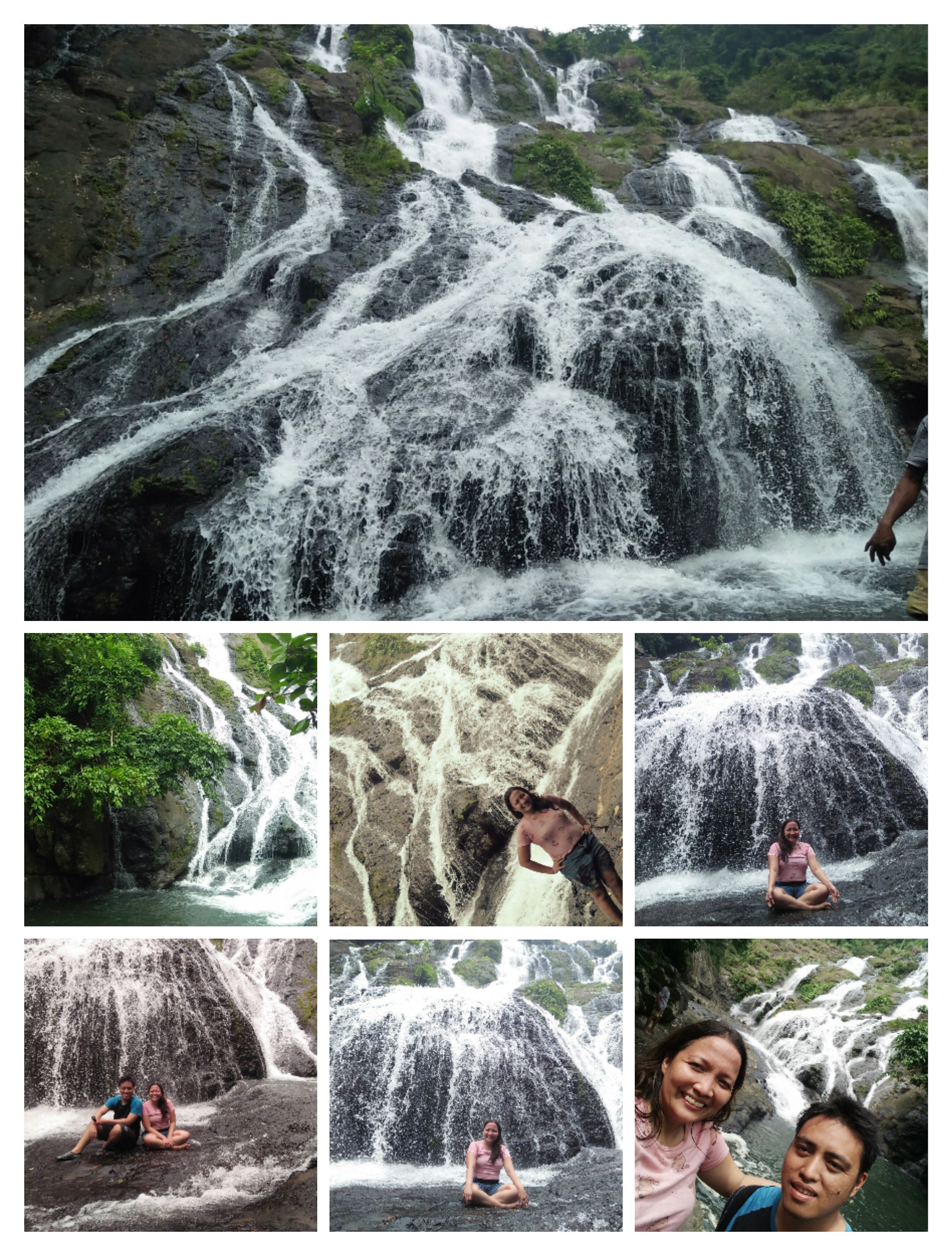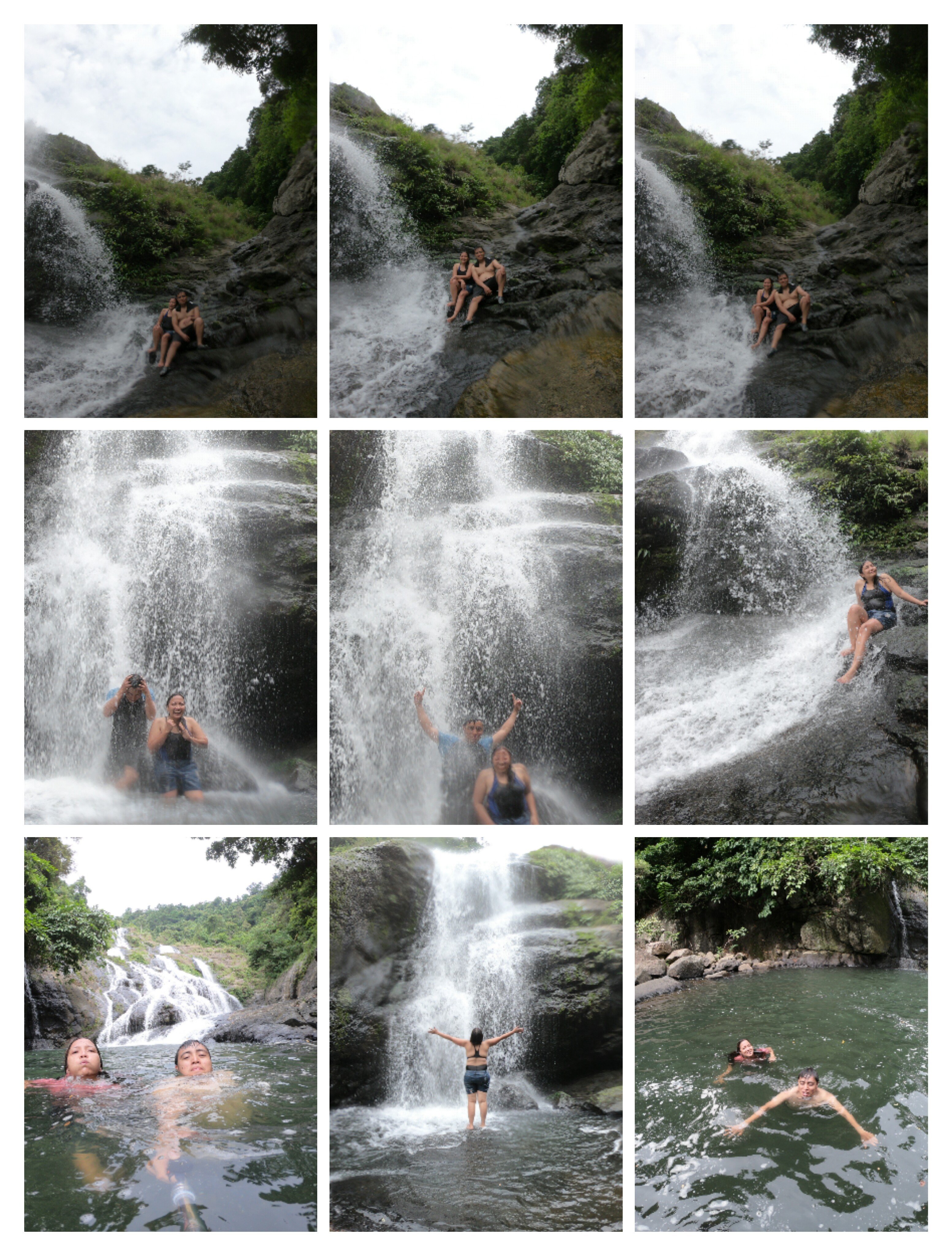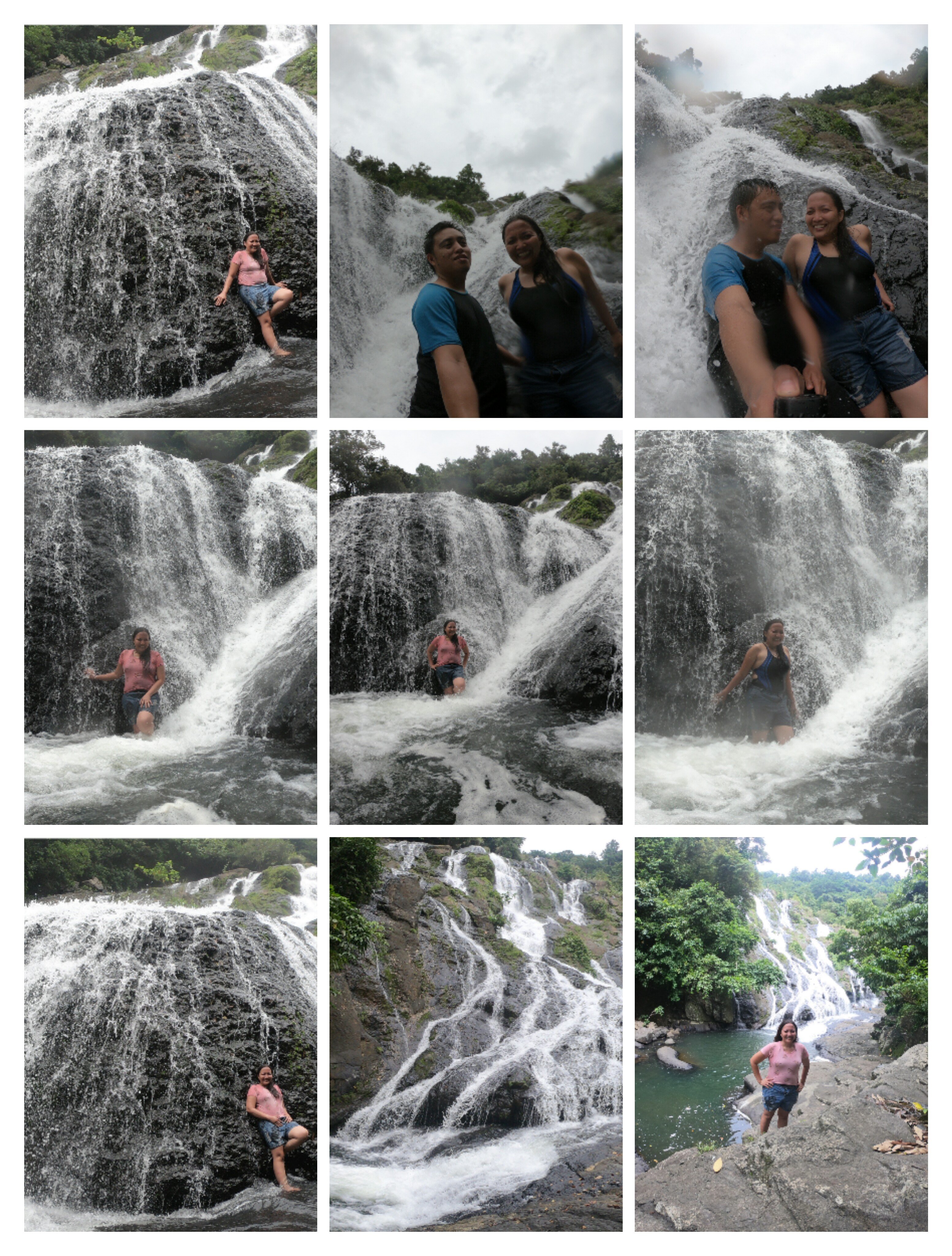 For me to continue doing this activities I need to be healthy so moving forward I need to better care for myself.Surely others would argue other countries are far better but to me its not the point.Whats important is I had fun,I help alleviate poverty by promoting local tourism and discovered Godd prescence in every faces I meet in all my adventure.Besides those fancy touristy places when my finances permit I can visit even at ripe old age but not this unchartered paths.By venturing into this territories I am able to see what ails us as a country and it also impress me how resilient Filipinos are among other good traits you stumble into your adventure .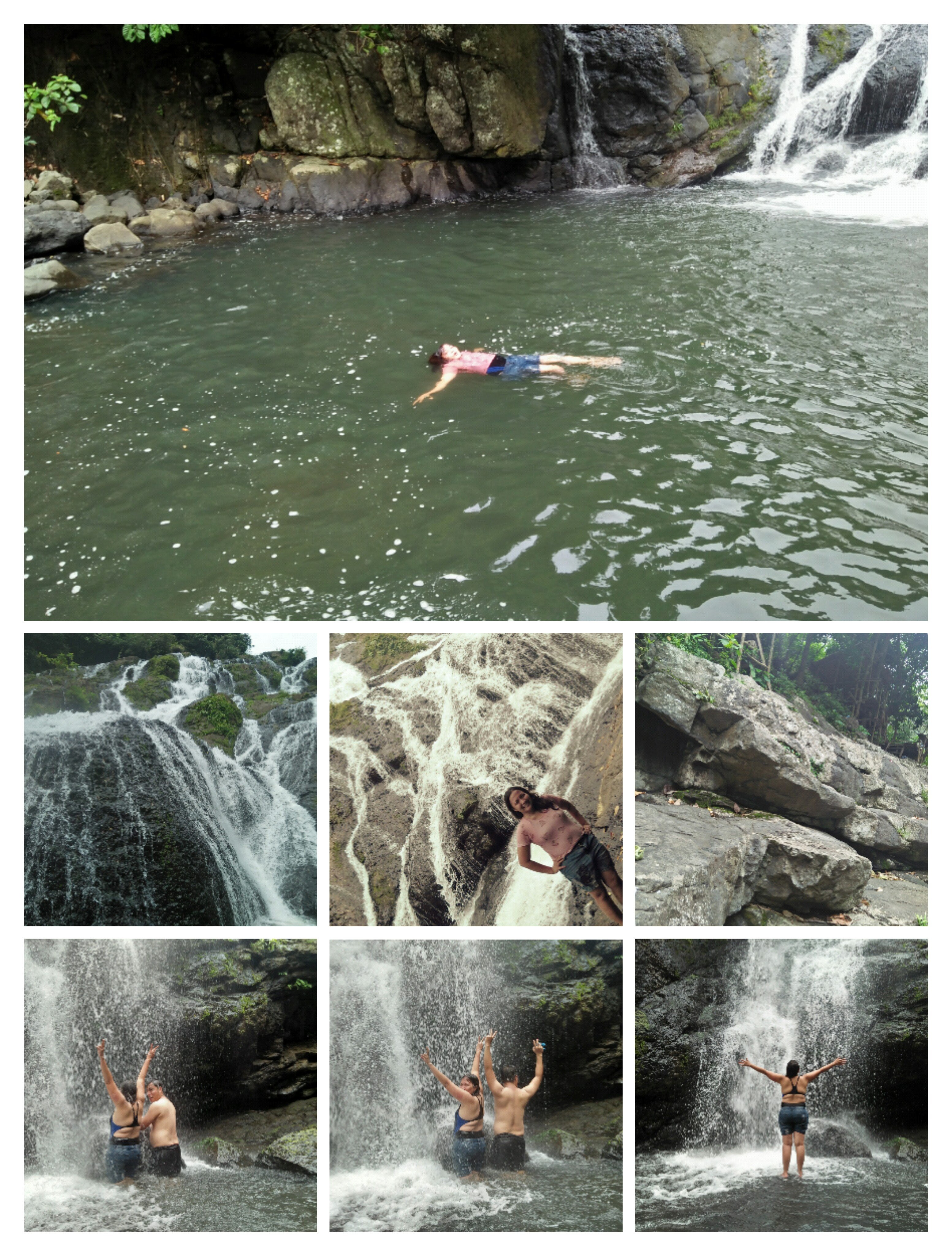 Iam thankful I am blessed with a family who understands that travelling is my passion.I couldnt thank my younger cousin enoughfor this awesome experience.I guess when one is dying those material things are unessential so on my end I care less for wealth accumulation and I am more enclined in investing soulful memories .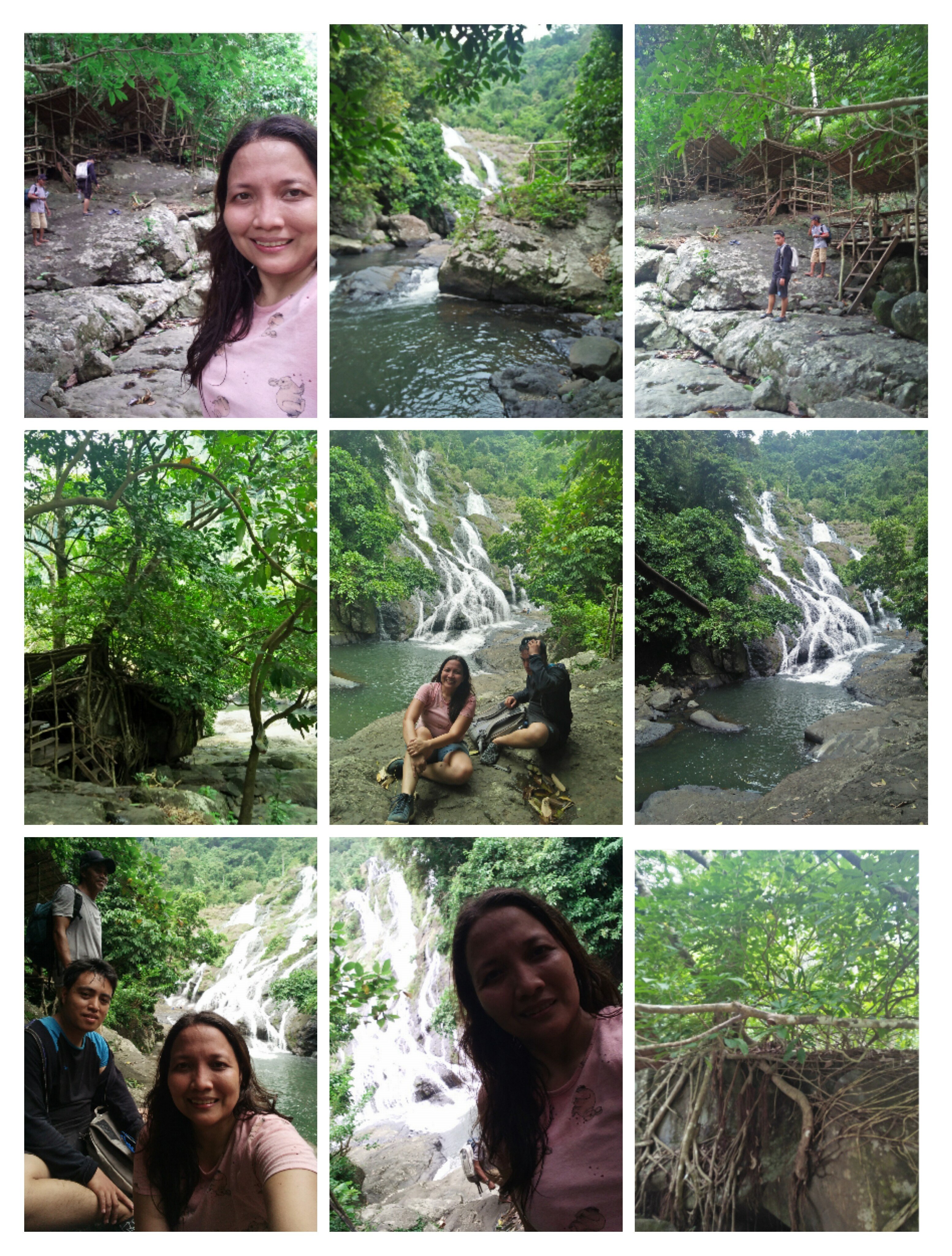 Because we are tired and Tacloban is too far away I decided to stay for the night with my cousin and his family.Uncle Allan is dad eldest and only surviving brother.So seeing him sleepless as he is unable to breath due to congestive heart failure I am reminded to never delay those bucket list trips for career or study as life is never guaranteed.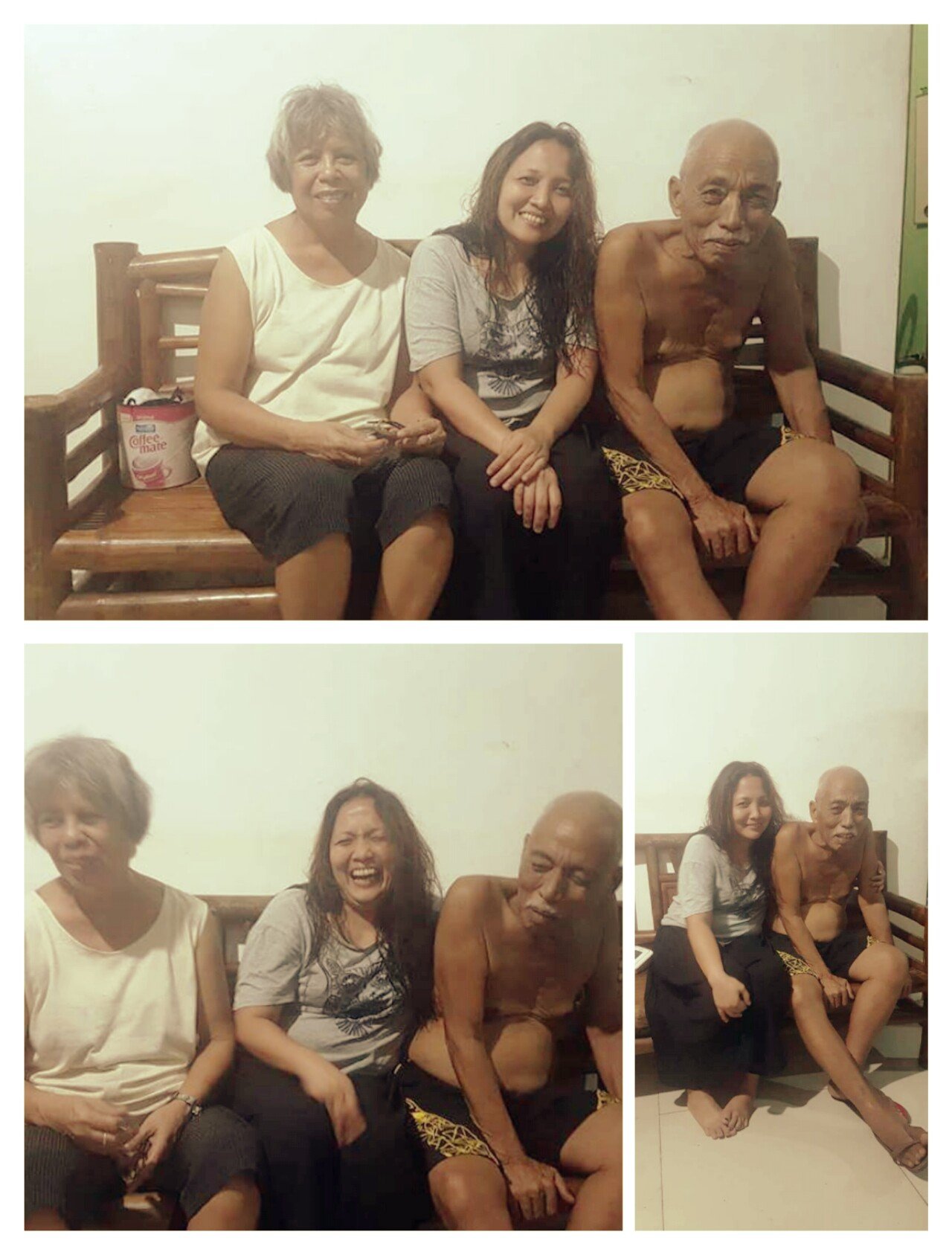 In this life ,like in our farm and our adventure time is off the essence.So I hope dear readers you make time to whatever makes you alive.Because like below pictures of Santo Nino which was heavily destroyed by the typhoon Haiyan ,one can restore building if one has sheer will but its the memories that lingers that gives things ,places and person their additional value.Henceif you wish to be loved back ,shower others with love and time first.Youd be surprised how many would go through a lot just to be with you.Torangban I heard had given too much to remmeber that years after that people still remember its unique beauty despite the fact how troublesome it is to view it .Guess my family and my home have the same magnet effect on me.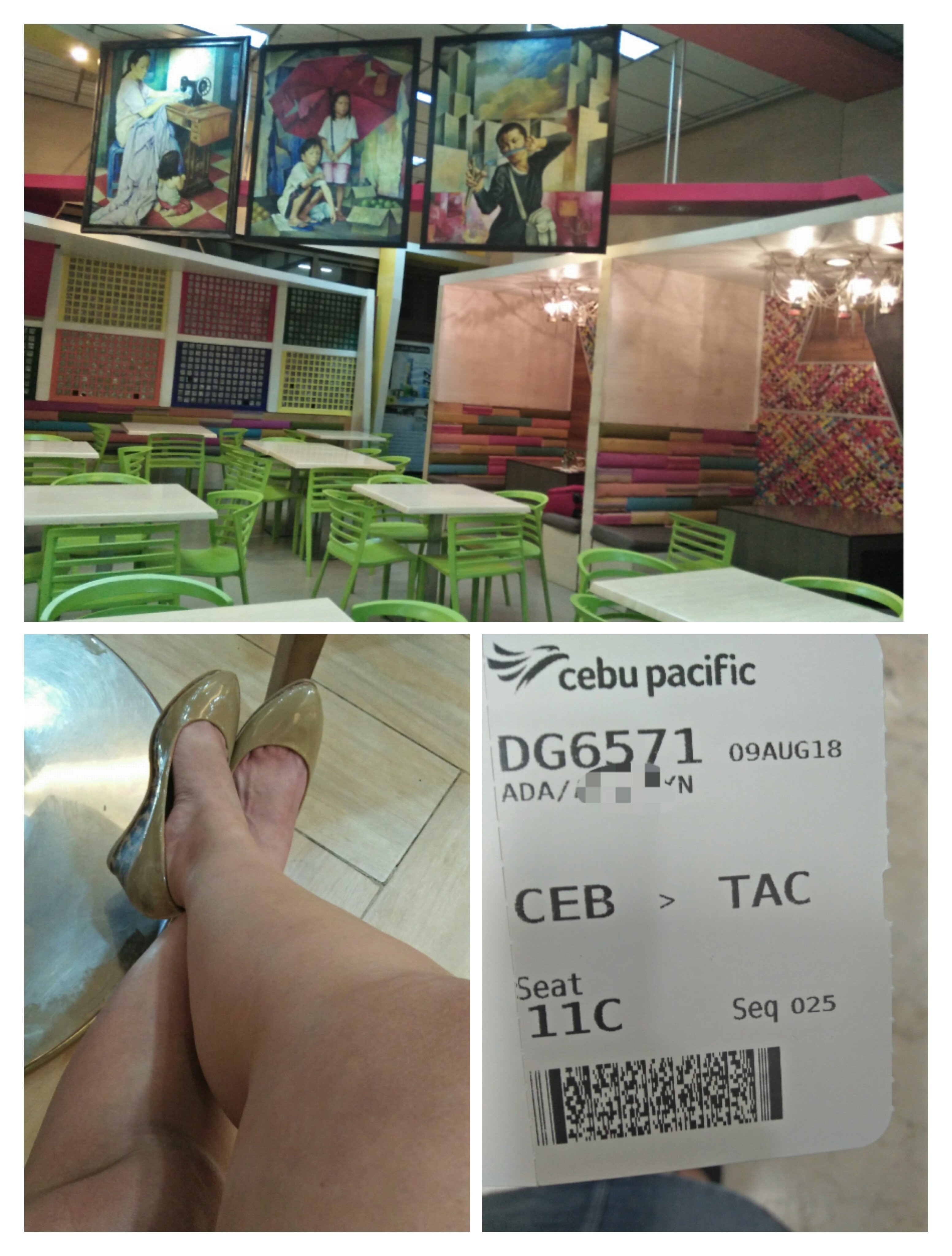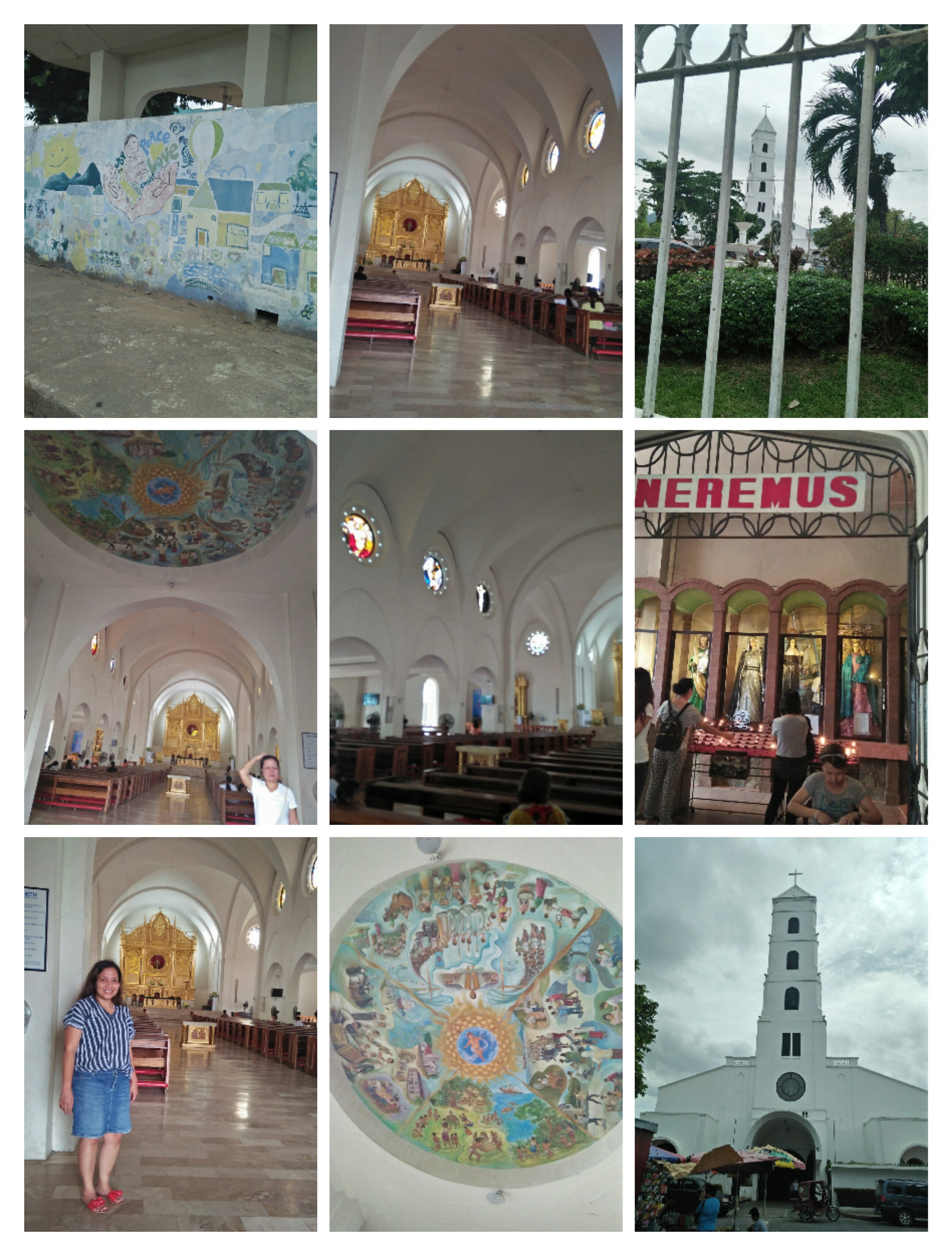 Heres a video in case you are interested

If by chance youre wondering who the author I am quoting in my title its no less than this talented author whose book of sametitle I gave my dad .Let me end with words which exactly explain why Id rather spend my hard earned money travelling long hours than be in Cebu comfortably sitting in a cafe preparing for a Deutsche exam comes Monday
Question: Why does life have to feel like such a struggle at times? Answer: Because without the struggle, the triumphs wouldn't taste as sweet.
Connor Franta, A Work in Progress
like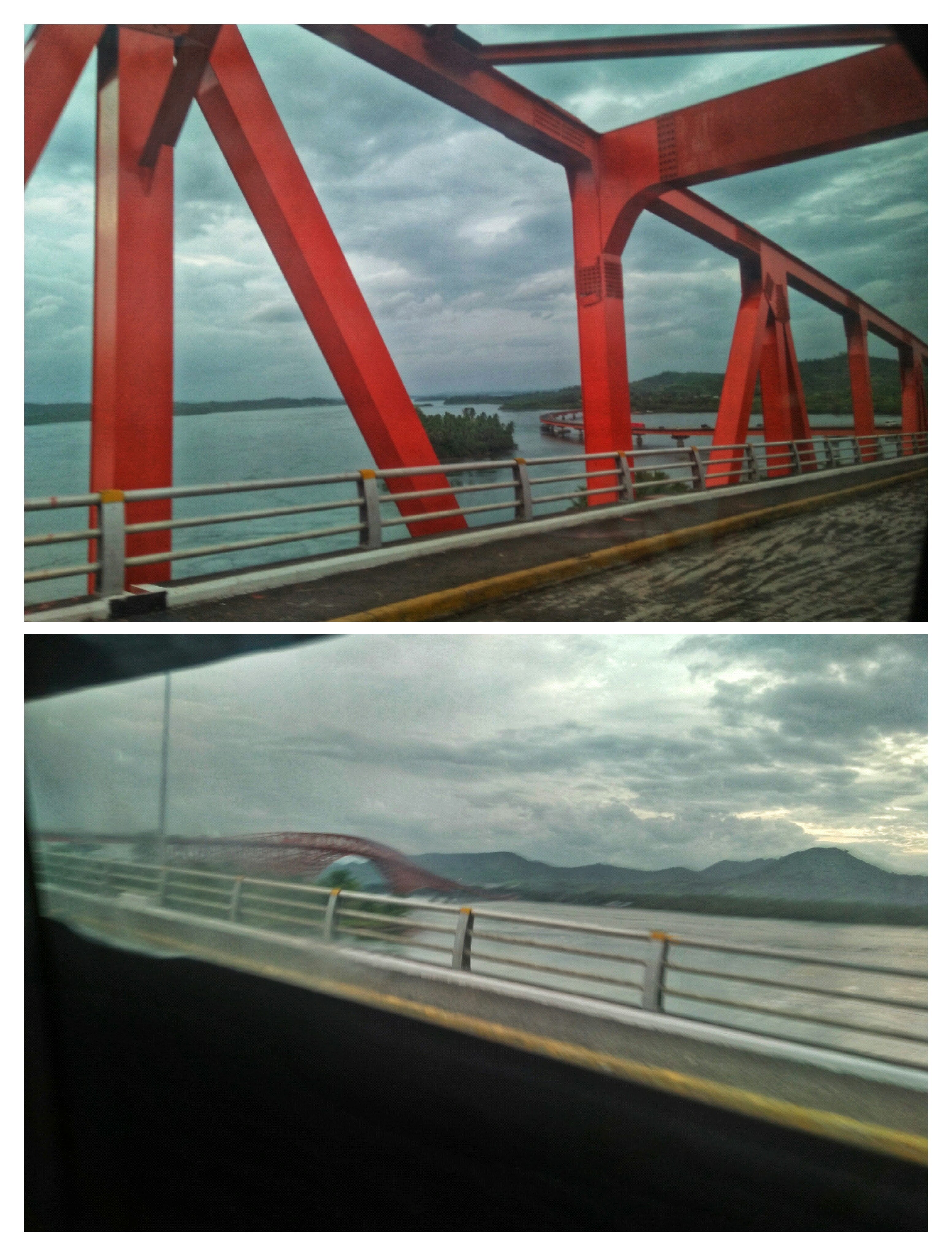 My relatives are in need of emotional support beibg sick and dealing witg sick loved ones.Id rather be comfortinv them now than sending expensive wreaths to speak of my empathy which withers on days.Yes its irresponsible for some my Deutsche teacher most likely qill not understand my lack.of focus but for someone who works and studies at same time families makes up to my priority list also.My parents are ageing fast I dont want to regret those times I could have beutiful talks witht them had I only choose that.
Till next post,
Ayn