ULOG: 16 "Chronology of the Death of a Parking Officer Who Gets Stray Bullets When Arresting Gamblers"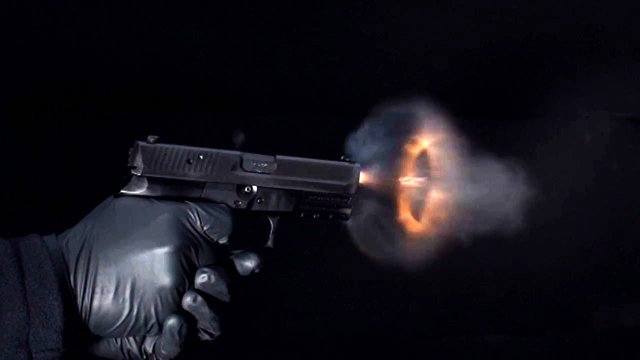 Img source : clickkittefaq.com
Ariansyah alias Ari (23), who was killed by a stray bullet from the raid of the Pemulutan Police, Ogan Ilir District Police Station on Jalan KH Azhari Lorong Alkausar 7 Ulu, Palembang, South Sumatra, is now experiencing deep sorrow on Monday (10/08/2018).
Initially, 14 Pemulutan Police personnel came to the scene to arrest Soleh alias Mamang who was included in the List of People Search (DPO) murder cases on (3/10/2018) then in Suka Merindu Village, Pemulutan District, Ogan Ilir Regency, South Sumatra.
The police got information if Soleh was in one of the billiard houses on Jalan KH Azhari Palembang, so they arrived there.
South Sumatra Police Chief Inspector General of Police Zulkarnain Adinegara said that when he was at the location, the billiard players immediately disrupted the arrival of officers.
In fact, residents who were at the location could point a knife at the officer. The incident caused the Pemulutan police station to launch warning shots because they were under threat.
"At that time, everything was run away. According to members, there were also gunshots from the other side. "It is not yet known who the shot was from, whether residents or police, that's what we are still investigating," said Zulkarnain.
Ari's body with bloodstained conditions due to a shot in the neck was found at a distance of about 100 meters from the location of the billiard house. However, it is unknown whether Ari was playing billiards or walking.
After learning that Ari was killed, the family immediately made a report at the Palembang Police.
Ari's body, which was originally at the funeral home, was taken to the Bhayangkara Palembang hospital. His body will be divisum and the projectile lodged in the victim's left neck is taken.
"The raid was carried out at 4:00 a.m. and the victims were only found at around 6:30 a.m. these two.
Zulkarnain would not be reluctant to take decisive action until he was dismissed if his members were the perpetrators of the shooting of Ari.
"It's a profession risk, if the police are the right foot of the grave and the left foot of the prison. Even though it is the duty to arrest the perpetrators, it is also not justified that there are people who are injured, especially until they are killed by police fire, "he said.