ULOG: 11 "44,400 Kg of Made in Situbondo Arabica Coffee First exported to the US"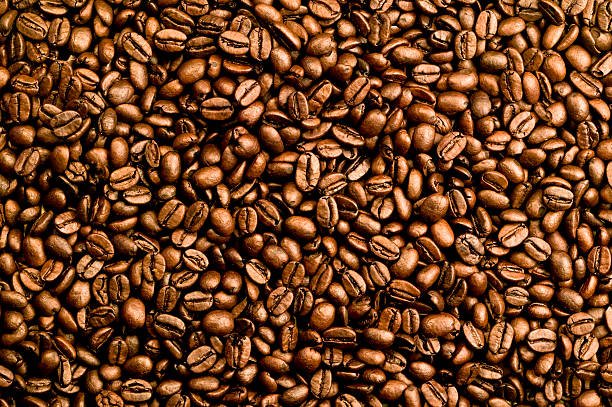 Img source : photos.com
Kayumas Arabica Coffee, fair trade standard Dadar Park produced by Surya Abadi Kayumas Multipurpose Cooperative (KSU) in Kayumas Arjasa Village, Situbondo, East Java managed to export first to the United States. Supported by PT Indokom Citra Persada Sidoarjo, Pemda and Perhutani, 44,400 kg of coffee will be sent to the US market.
The Director General of Development of Disadvantaged Areas (PDT) of the Ministry of Villages for the Development of Disadvantaged and Transmigration Regions (Kemendes PDTT) Samsul Widodo revealed that this success was a success of the stakeholders involved. This is an example for other regions to be able to develop superior products in their respective regions.
"The success of KSU Surya Abadi Kayumas will be replicated in 122 underdeveloped regions. This is a concrete example of the success of the consolidation of agricultural production and the synergy of related stakeholders. This is in line with the Ministry of Trade's PDTT. We will continue the spirit of this people's economic movement in other places. "Samsul said, Sunday (09/23/2018).
Samsul said, the symbolic premium fee activity from the initial sale of fair trade coffee from PT Indokom Citra Persada to KSU Surya Abadi Kayumas for Rp. 288 million would be made on Monday (24/9) at the Secretariat of KSU Surya Abadi Kayumas.
This activity will also be accompanied by the inauguration of the construction of cooperative offices, the inauguration of the construction of farm roads, the handover of agricultural equipment from cooperatives to farmer groups, as well as the distribution of basic food packages to 80 farming families.
"KSU Surya Abadi Kayumas is able to become a new icon in the people's economic movement. They play a role in the economic development of the village, the expansion of employment, and become a new magnet for the younger generation to love and directly engage in agricultural business, especially coffee," continued Samsul.
The success story of KSU Surya Abadi Kayumas cannot be separated from the commitment of hard work that began in 2003. It originated from one of the problems at the coffee farmer level, namely the amount of expenditure on maintenance costs during the harvest season.
If the cultivation is done individually, then 40 coffee farmers agree to form KSU Surya Abadi Kayumas. Then, KSU focused on efforts to improve the welfare and standard of living of coffee farmers who are members, both in the agricultural management system and in improving the farmers' economy.
Not there, in 2014 - 2015 KSU tended to be passive. Then in 2016, the problems faced were more complex, namely, the quantity and quality of Arabica coffee grown on the northern slopes of Mount Ijen with an altitude of 1,200 -1,500 masl decreased.