ULOG: 09 "Six defendant with 1.3 tons of marijuana cartel are demanded by judge to die"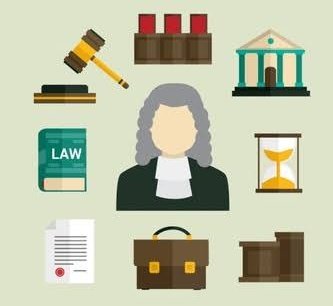 Img source : freepik.com
Six defendants of the 1.3 tonne case of marijuana brought from Aceh to West Jakarta were charged with capital punishment. The six high-ranking marijuana cartels were found guilty of violating the Narcotics Law for carrying 1.3 tons of marijuana.
The 6 defendants charged with death were Rizski Albar, Gardawan, Frengky Alexandro, Yohanes Christian, Ade Susilo, and Rocky Siahaan charged with the death penalty. The defendants were found guilty of narcotics offenses carrying 1.3 tons of marijuana.
"Defendant Rizski Albar and his friends were found guilty of committing criminal acts of narcotics or against the law of being charged with capital punishment," said Kurnia Prosecutor, in the West Jakarta District Court, Jl Lt. Gen. S Parman, Wednesday (9/19) 2018)
The aggravating thing is that the defendant did not support the government movement in eradicating narcotics. While things that alleviate nothing.
"Those who incriminate their actions can damage the nation's generation if they can circulate in the community. And they are organized because they have repeatedly committed crimes," Kurniawan said.
The six defendants have their respective roles. Kurniawan said that initially Iwan (fugitive) came to the defendant Riszki to invite him to take marijuana in Aceh.
Riski and Iwan then bought a box car that was used to transport 1.3 tons of marijuana. Then the box car was entrusted to other defendants Gardawan who used to take marijuana into Aceh.