ULOG: 05 "Tragic, Young Mother Invites Her Child to Suicide Falls into the River"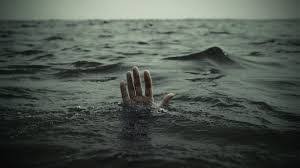 Img source : unb.com
The discovery of the bodies two days in a row on the Pemali Brebes River in Central Java, stirred up the residents. Moreover, after the remains of the three-year-old boy who was discovered were the first child of a young mother's body on today's discovery.
This unfortunate event originated from information from Pesantunan Village residents, Wanasari Subdistrict, Brebes, who saw a corpse floating on the Pemali River, on Monday 10 September, before Maghrib. The police along with SAR officers later evacuated the body of the unidentified child.
For the identification process, the body of an estimated four-year-old boy went to Brebes Hospital. The police also asked for information from a number of witnesses including identifying based on the characteristics of the mole on the left side of the temple. There were no signs of persecution on the victim's body.
The next day, Tuesday (9/11/2018) residents were again shocked by a female corpse on the Pemali River, not far from the location of the discovery of a toddler's body. It did not take long, the police and residents immediately evacuated the body. Residents finally recognized the body of the woman named Diah Pamularsih (24).
The discovery of Diah's body also revealed the identity of the boy's body that had been found before. The boy was known as Abdul Falah Eka Cahya (3), who was none other than Diah's child. Provisional allegations, this mother and child end their lives by throwing themselves into the river.
Based on the information from the victim's father-in-law, Ismanto, before being found dead, his son-in-law and grandson said goodbye to take a walk on Monday. However, they did not say exactly the purpose.
"Before being found dead, the victim said goodbye to the family to go for a walk ahead," Ismanto said.
To ascertain the cause of the death of the victim, an investigation is still carried out by the Police Officer of the Wanasari Brebes Sector. The body of Abdul Falah, will be buried in Pesantunan Village, while his mother is buried in his parents' village in Bulakamba Brebes.