I've posted about Greenbank Mill in Delaware in the past, but I've never had a good opportunity to get some good pictures there in the daylight hours. Yesterday they held a flea market fund raiser, and though we didn't find anything exciting (two books), I did get the opportunity to get finally get some decent pictures.
Here's the old water wheel that powers, or, rather, powered, the mill. There was a severe storm about 10 years ago that damaged much of the upper part of the creek and the mill's canal was damaged as well. It will take about $100,000, they estimate, to repair it. Nonetheless, it's still there and a great example of revolutionary era technology. You can see how the water wheel connects to the gear with the chain. This get up ultimately connects to the mill inside.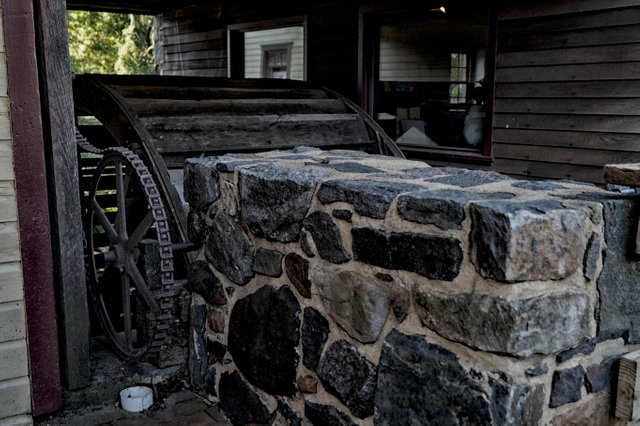 I don't have a picture of the mill itself, but I do have this picture of one of the old mill wheels. Yes, this was used to grind wheat into flour. Yes, it it made from stone. And yes, this is where the term "stone ground" comes from.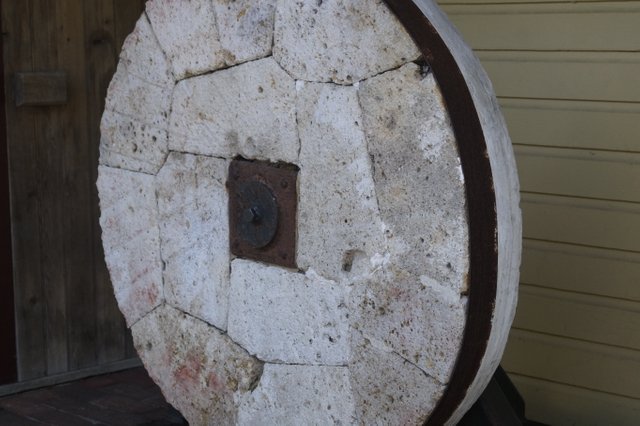 The mill doesn't grind wheat anymore. They could if the stream actually ran the mill, but they won't, even if the mill spun. Wheat is actually flammable and they don't want to run the risk, but it would be neat if they could get the mill to spin to show how the engineering of it all works.
That said, they are still an active sheep shearing farm, and they have plenty of sheep! Here is the old farm and the farmhouse, both of which are still in use. The farm houses the sheep as well as an apartment that is rented to a tenant (that would be an awesome place to live), and the farmhouse doubles as a museum and apartment (also an awesome place to live). All the sheep apparently have names. The farmhouse is where the Mill hosts "storytelling" time in the fall (which starts again in September! I'm very excited).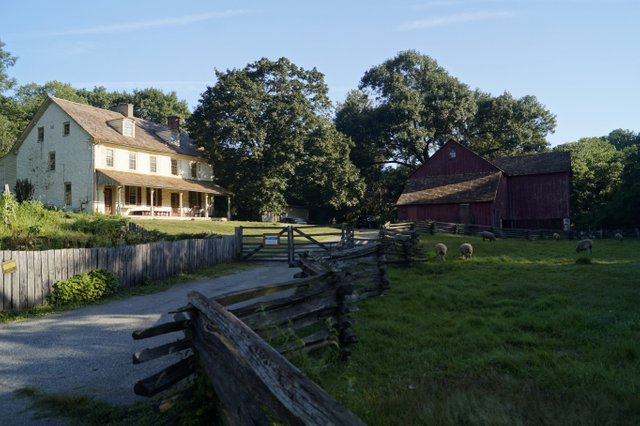 Because I was there I also took a wide angle of the mill house. There are several mill powered looms on the right side of the building which, of course, are no longer powered by the mill, because the mill doesn't work. But they otherwise do shear the sheep and weave the resulting wool in proper "period" times. Very neat stuff.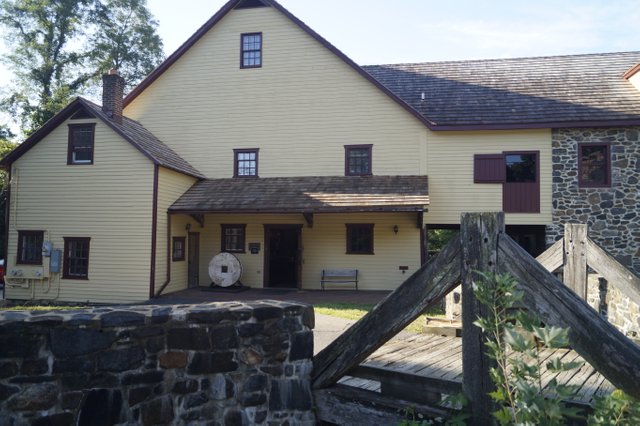 And finally, the two books that I bought at the flea market. Yes, I am excited to read both of these.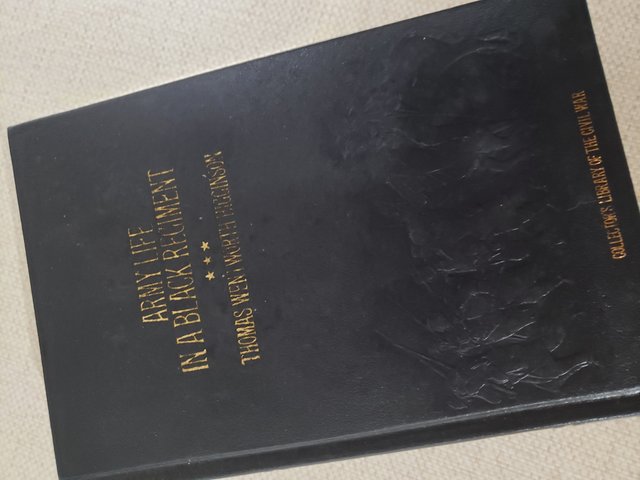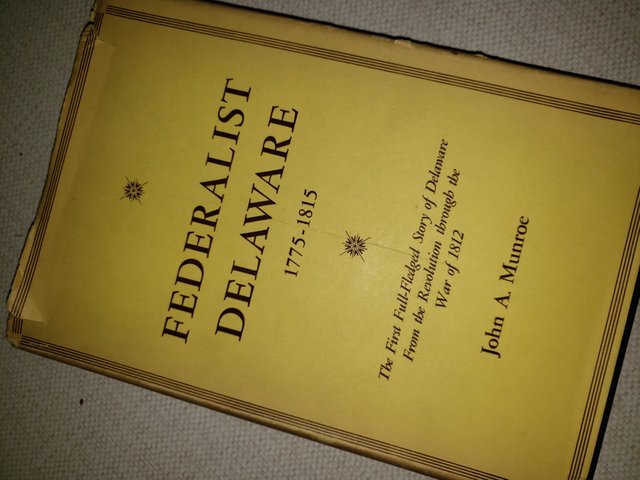 (c) All images and photographs, unless otherwise specified, are created and owned by me.