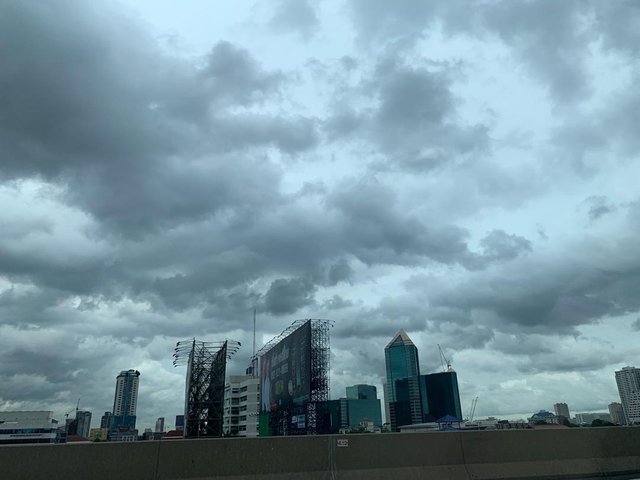 This very day, a surprise trip was supposed to happen. The place that I was planning to bring BabyBoo out was Bangkok and I totally blew it.
It happened 2 days before…
I wanted to give her a surprise because she has been wanting a surprise for quite some time.
I was not going to tell her where we were going.
All I said was, pack your bags so we can go to the airport.
Don't see where we are flying, or any of our boarding passes.
All she needed to know was that we were flying somewhere.
Next thing she asks is the price. I said RM1800 for 2 people.
That was it.
That was the end of the surprise.
She dug the prices on AirAsia and knew where we were going.
I confirmed it the night before when we were eating and I said I'd buy more of that in Bangkok.
Yup.
Let it lose.
Bangkok.
We weren't eating by the way.
We were at the doctor's waiting for our turn.
My memory got a little fussy as I am writing this watching Love Alarm on NetFlix.
Check it out. It is just 8 episodes long.
Back to the topic.
We flew to Bangkok and got there around 1 PM.
Checked in Holiday Inn Express and decided to go out for a walk.
On our 'walk', we saw 3 big balls of meat, which we haven't seen before. He ate that for 50 baht. What did we eat, I still have no freaking clue. It tasted like pork.
We went on to buy pancakes, more fried meat, rice with a mini egg and meat, icicles that was 5 baht each, fried noodles with Tom Yam and egg that cost freakin 200 baht. I haven't seen any thing much more expensive than that. Got suckered to buy it because there was Tom Yam in it and BabyBoo wanted TomYam. Next was fruit juices, assorted fruits and that ended our eating spree for the night.
Then we went on a freakin shopping spree. Bought a scarf for my mom, bought a skirt for BabyBoo, bought me a Goku shirt, bought mini cup noodles, bought some more snacks… OMG! It's all coming back… seaweed, choc banana Pocky, flower biscuits, tea, and a 700 baht block that had a 3D picture of us with "Bangkok 2019" on it. We bought ourselves Batman t-shirts, went to change Malaysian Ringgit to Baht. Bought freakin' soap, mouth wash and some more milk. We went to buy more milk to drink, more Mcdonald's to eat.
At the end of the day..
I calculated the cash we burnt that day…
OH MY HOLY MOTHER OF COWS…
I spent RM500+ a day.
I blame it on the cheap food and the cheap stuff!!!
I didn't plan to spend so much in one whole freakin day.
Look at how I have been swearing this whole time.
I freakin spent RM500+ in a day.
If I were to spent this much a day for a month every day, that will be freaking RM15k. OH MY FREAKIN CRAZY TOOSH..
And so… we watched Jurassic Park…
The rest is…
GOOOD NIGHT AND GOOD DAY.
Posted using Partiko iOS