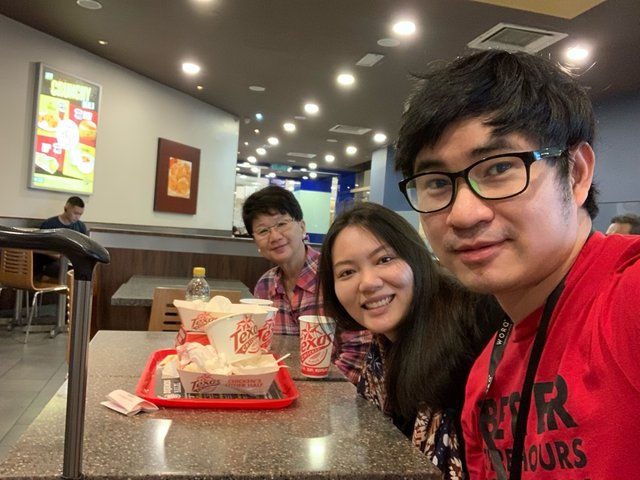 Today I am broadcasting on Twitch from the Hot Desk section of WorQ Subang. In this day and age, you can actually have your own TV show or video channel. It's so cool because you can hire yourself to put yourself on a TV show without the need of getting hired by a television channel or any sort of video production company.
The thing is, this sort of broadcasts will take time for you to reach out to the audience because it takes really hard work to get up there somewhere. That I am not afraid of. It may take a few years and lots of hours put in to get things off the ground. But then I am sure that it will be so much sweeter when success arrives.
I am very happy to be able to do all that I want to do because of how lucky I am to be supported by family. Many people are going to waste their time doing all sorts of shit to make themselves happy and do not require to work for their lives.
BUT...
I am taking action to do the work needed to survive and make in this world.
I am cutting all expenses that are not necessary for just living. This means no more Apple products for a few years and just basically surviving on the least amount of food and that's about it. All money is just going to be spent on food. I can do that for a few months or days, I might be able to just make it through this phase of my life as a writer.
It sounds excruciating but then hey... I chose this path of being a one-man band with a company of my own. Hopefully, someday this lonely company will be a company full of friends.
It's a new beginning for me not just as a married man but also as a writer and a person trying to make his dreams come true. What is my dream? That's the question.
The dream is to get my books published and make it as big as I ever can be out there as a writer of novels and books that can make the world a better place.
I also dream about writing apps that do the same thing and maybe change the world. If that can ever happen. I believe that the dream will come true one day and that it takes all the energy that I have to push and push every single day to my limit.
This in turn will make me grow as a person and that will eventually do something to myself, changing and building a stronger and more capable me.
Thanks and God bless.
Posted using Partiko iOS